Well, tonight I put the lump ON TOP of the grate, worked MUCH better! Have no idea where my common sense was last night. I did think that there wasn't very much room for charcoal.
Tonight's lesson was a bit simpler: calibrate the dome thermometer before you use it the FIRST time. Couldn't keep the temp above 300. Hit the bottom vent with a hair drier a couple of times, got it up to 350 but it wouldn't stay there even with daisy wheel and bottom vent wide open. Even so, I knew the chicken was cooking so didn't worry. Finally, after an hour an 20 minutes (!) I checked the chicken temps with my new trusty Thermapen. Breast 190, Thigh 201. Nevertheless it was moist and very tasty. Only used salt, pepper and a little garlic oil because I wanted to taste "plain" chicken before adding fancy flavors.
All in all I'm pleased with Cook #1. My big question is, even given that the dome thermometer needs calibrating, why didn't the temp skyrocket when I left the daisy wheel and bottom vent wide open. Did I not use enough lump? (It was just below the firebox vents)
Thanks to all for the info, encouragement and sympathy!
Here is the evidence…
Lighting method: 3 pieces of paper towel with oil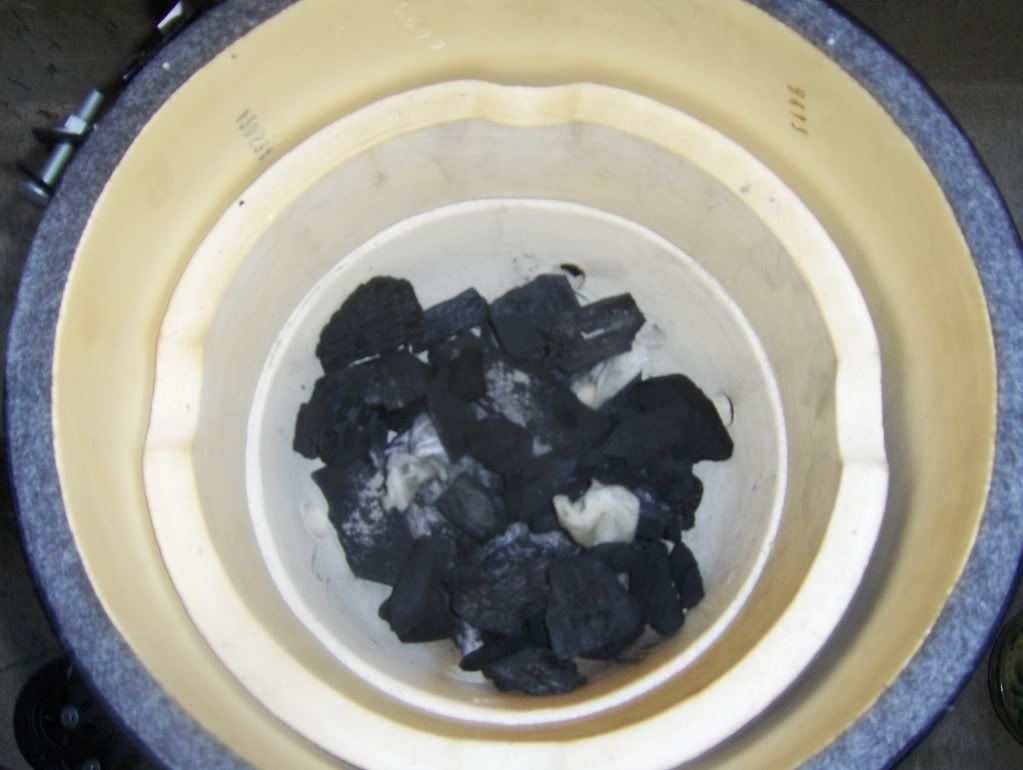 Fire is lit
Ready to close the dome
Cold on the grill
Hot ON the grill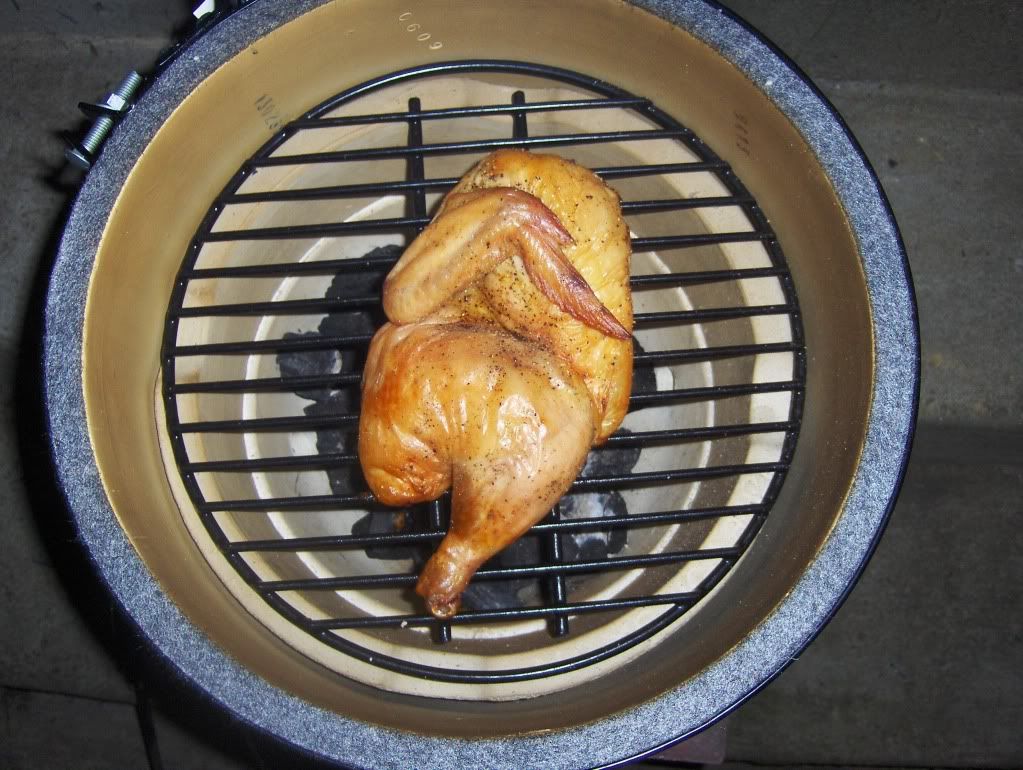 Hot OFF the grill
The remains of the day... & lunch tomorrow