I had ask Tom (TJV)
http://www.ceramicgrillstore.com/ceramicgrillstore/
if he would make a mini woo that would allow the 8.5" pizza stone
http://www.amazon.com/Old-Stone-Oven-4444-Stones/dp/B0000E1FDC/ref=sr_1_2?ie=UTF8&s=home-garden&qid=1240532815&sr=8-2
to sit in the mini woo and not on it. I wanted this for pizzas and to do indirect cooking with the 8"CI skillet. Tom had made a prototype which I used in Ocala at the Eggfest. It worked great.
I told him I needed 2 more mini woos for the minis that I had bought for my kids. He said he wanted to work on the new pizza woo and make minor adjustments. The new mini pizza woos arrived today. They are great. Here are some pictures.
Here is the new mini pizza woo in the mini with the pizza stone...notice the clearance all around the edges...in Ocala I got the mini up to 400-500 degrees all day long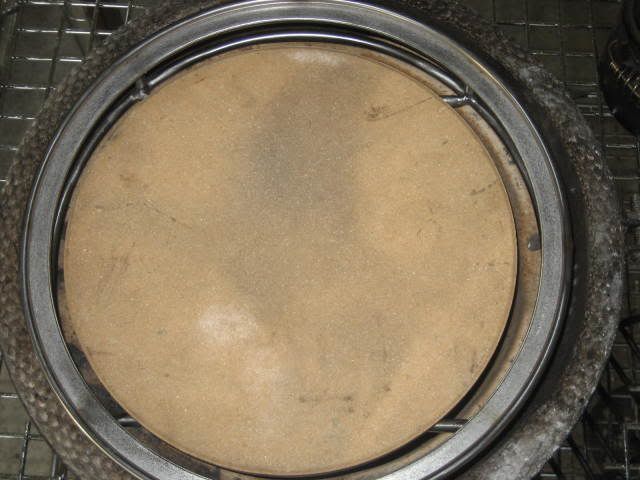 Here it is with the grid on top
set up for pizza
set up for indirect cooking with the CI skillet...this is the prototype but the new pizza woo works the same
These can be special ordered if you are interested. I am not affiliated with this company other than a grateful customer. Great job Tom....