As most of the regulars know I love hot spicy food and for years have been growing Carrabian Red peppers known on the forum as "Death Peppers" so named as our beloved lower case bill nearly died when I sent him a batch of them and he tryed to eat one. :P They are a forum of habenero pepper but hotter. A few days ago a envelope arrived at my door with a bag containing a few seed in it. Looking around to see if this was a D.E.A set up
I read the inclosed note. Was from a forum member who had bought some seed from the official Gennises book of world records hottest pepper!!
"In February 2007, Guinness World Records certified the Bhut Jolokia (Prof. Bosland's preferred name for the pepper) as the world's hottest chili pepper"
http://en.wikipedia.org/wiki/Naga_Jolokia_pepper
Another quote about the pepper is:"In northeastern India the peppers are smeared on fences or used in smoke bombs as a safety precaution to keep wild elephants at a distance." Oh yea!! I can't wait to try this!!
Exxamining the Ziplock they came in I was horrorified to see that they had been rolled threw some form of device at the PO and the chaff was off one of the 8 seeds as well as a seed inprint for each of the seed on the plastic of the Ziplock. Still they look intact so hear goes. Trying 4 differant soil types. I fertilize my garden every year with horse manure.
You can see the remains of last years peppers in the above pic. I scraped the manure layer away and collected dirt for the planting as well as some of the partually decomposed horse manure.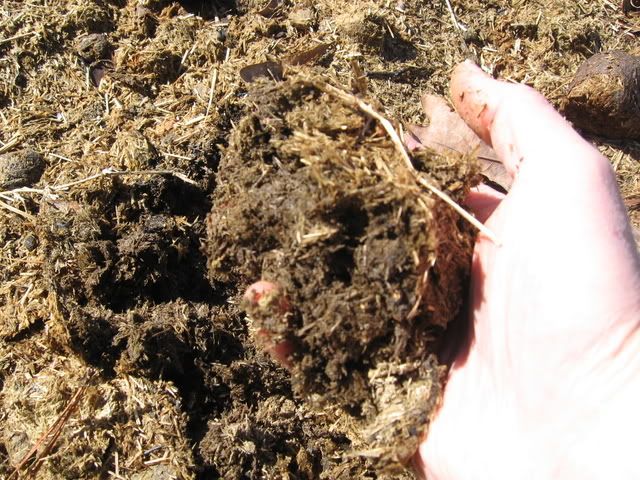 One pot I used 1/3 dirt from garden, 1/3 Merical Grow potting soil, and 1/3 horse.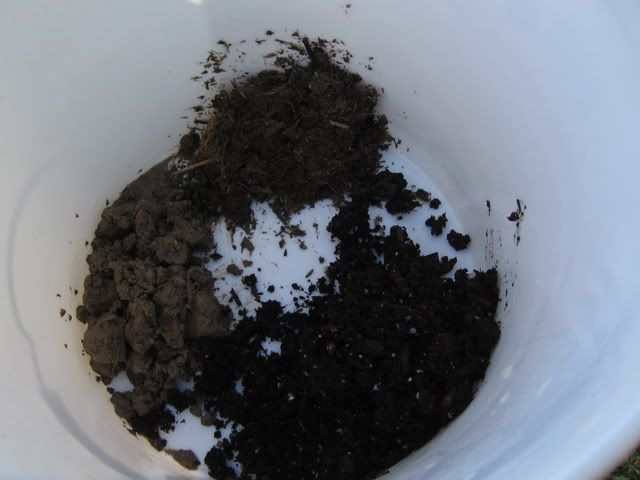 Next 3/4 dirt and 1/4 horse.
Next 3/4 potting soil and 1/4 dirt.
And last 3/4 potting soil and 1/4 horse.
My soil is very sandy and drains well in the garden and has always done great for peppers. The horse adds some organics and loosens the soil. I added small rock to the bottom of each container for drainage.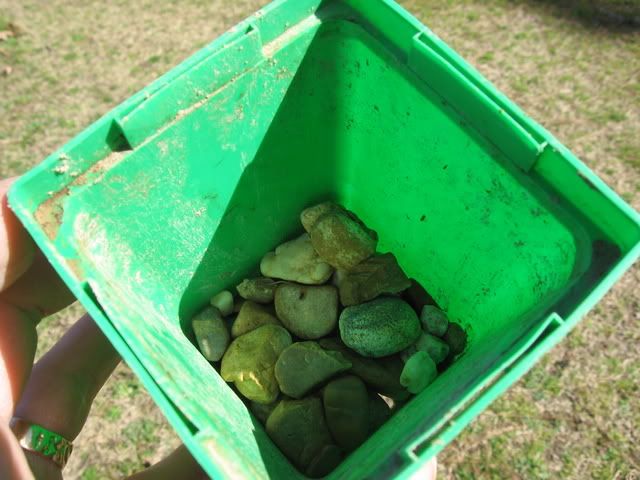 As hard to get as these seed are I only planted one seed per container and have enough left to replant in the manner that grows the best.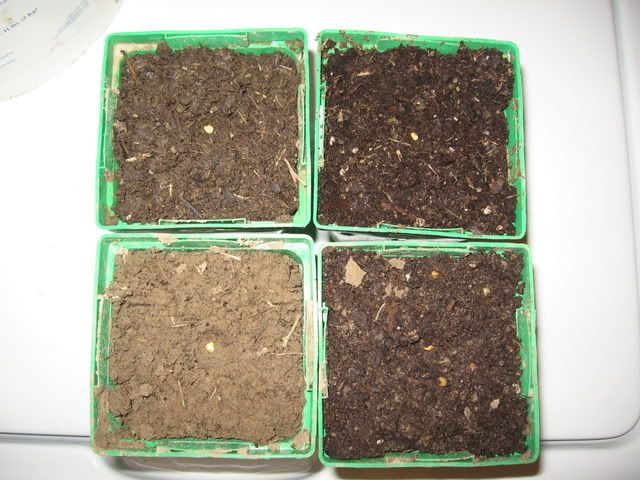 Covered with 1/3 inch of soil.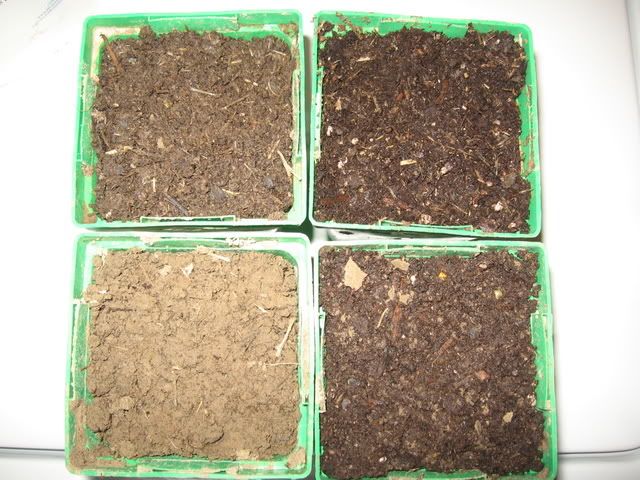 I brought the pots inside and allowed to warm to house temp. b4 I planted. They will sit in my personal bathroom till the sprout and will move out to my pepper shed when two leafed. Wish me luck!!!!