After a stern urging from the gang that met at Matthews last Thursday I went to the Mothership and bought a pizza stone- among other goodies :ohmy:
So Saturday night I went ahead and decided to give it a go. I did wuss out and bought the dough and premade sauce at Publix instead of going from scratch. The first pizza I placed on a solid pizza pan since I didn't have a peel to remove it:
Here it is precook:
Here it is on the BGE:
Here is the final product: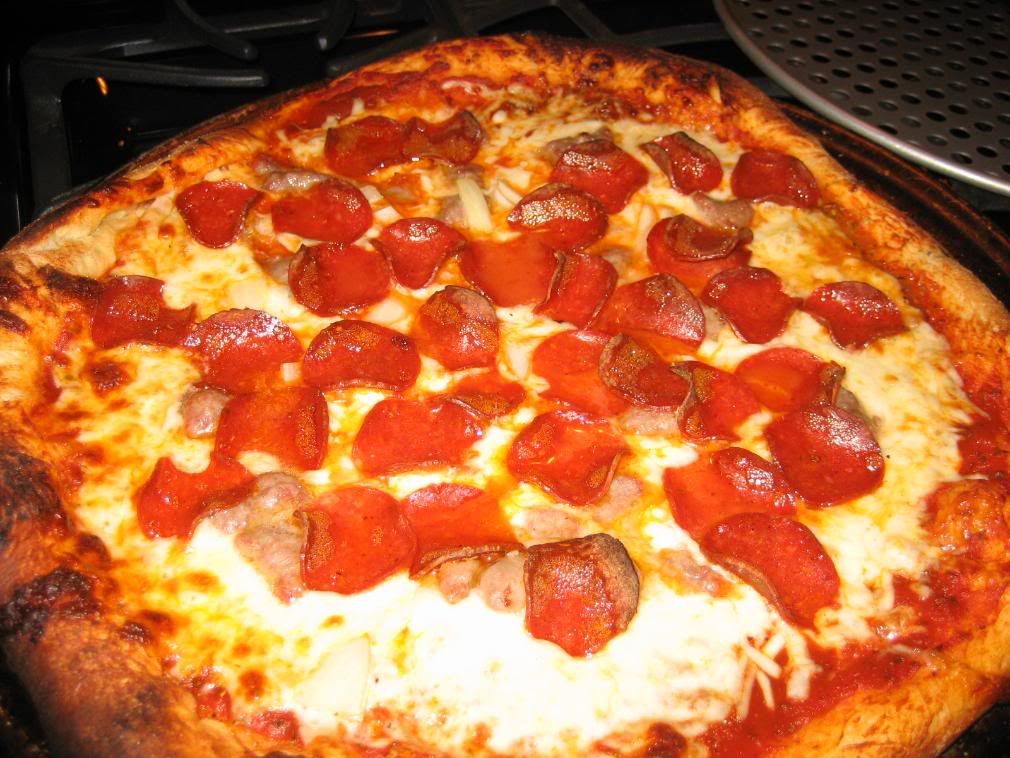 The first one came out pretty well except the bottom crust needed a little more cooking- not as crispy as I'd like.
The second pizza I made was placed on a Cuisinart pizza pan that has little 1/8 inch holes all over the bottom. This was much better as the crust was perfect and all of it was done but not overcooked.
Here it is: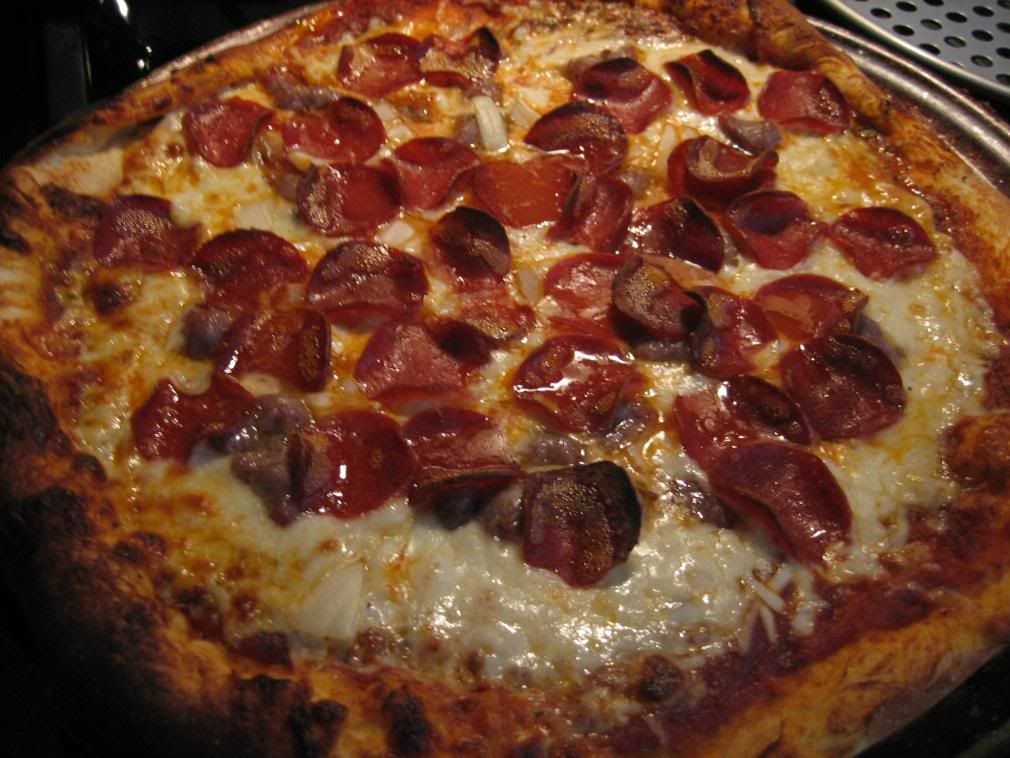 The family loved the pizzas and I look forward to going crazy with the different items/ combos that can be made.
Thanks for the encouragement North Georgia Eggers!