Started off with a 15 pounder Top Sirloin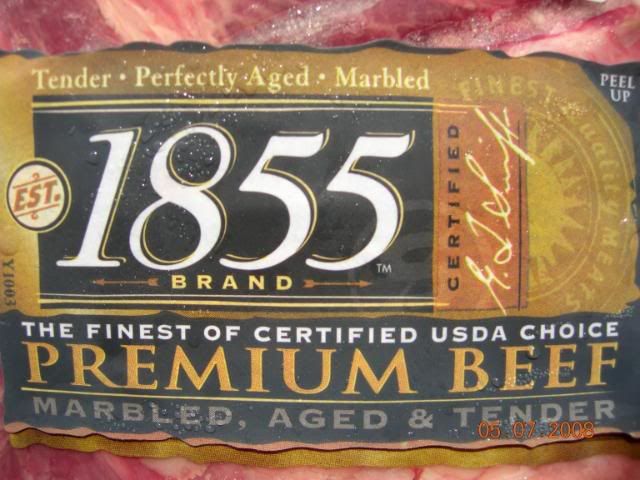 Seared it and then added mustard, thyme, oregano, rosemary, EVOL, S & P, butter, garlic and Rioja red wine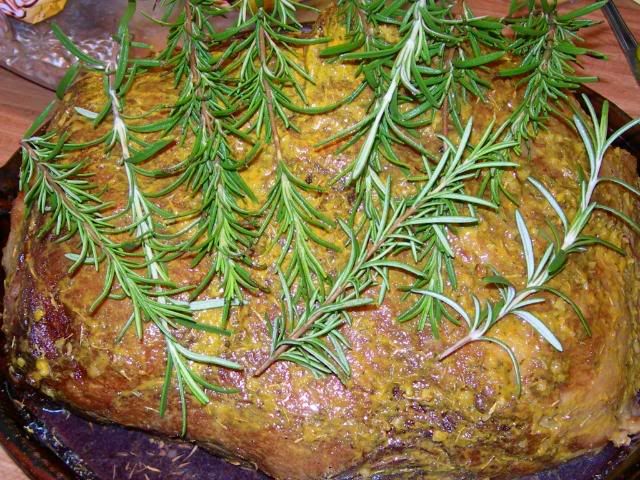 The thunder storm was awesome....rained cats & dogs all afternoon.....fired the egg & put it up to 350 dome, added mezquite wood chips, kept basting the meat & pulled at 130 internal not much chance to take more photos :side: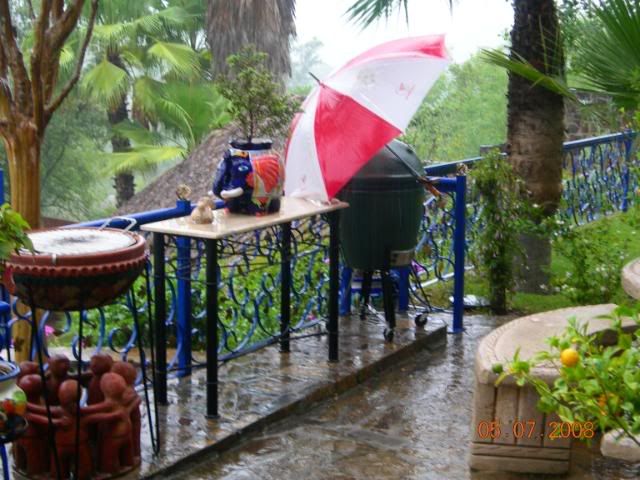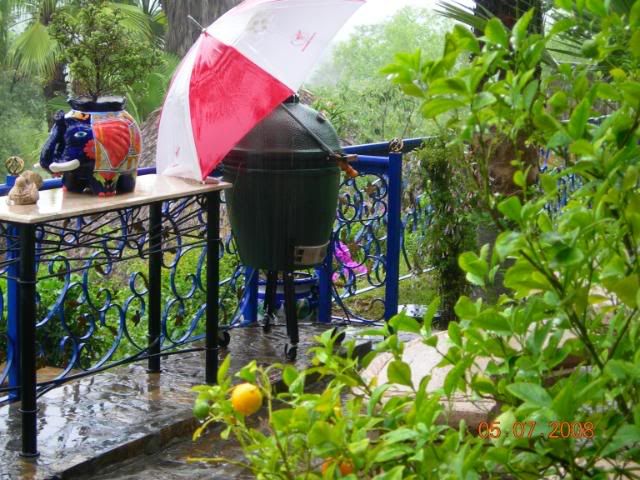 15 min. rest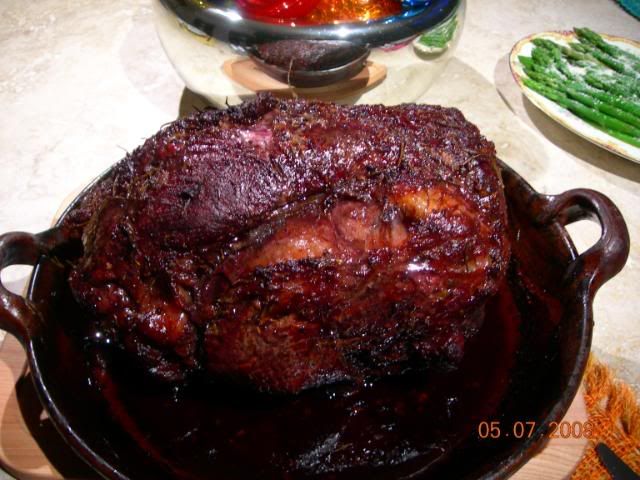 True to its label...Marbled, Aged & Tender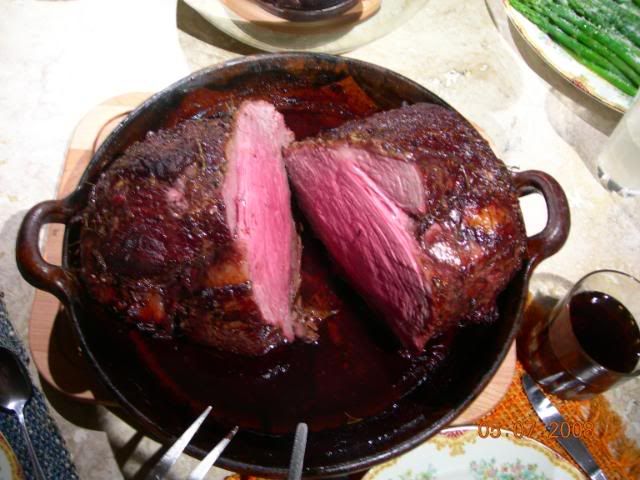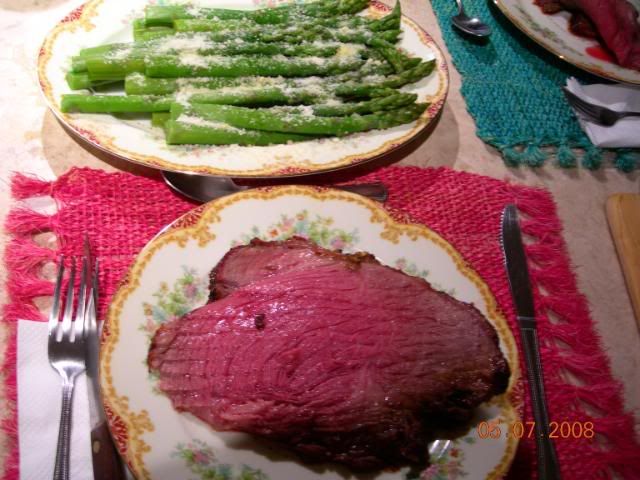 Chocolate & cream cake for dessert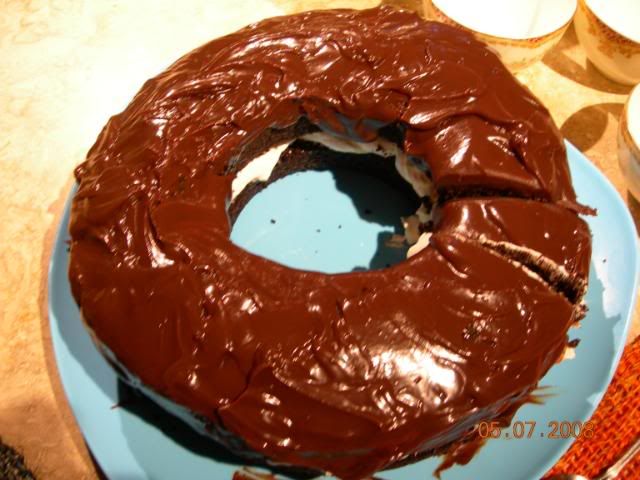 It went fast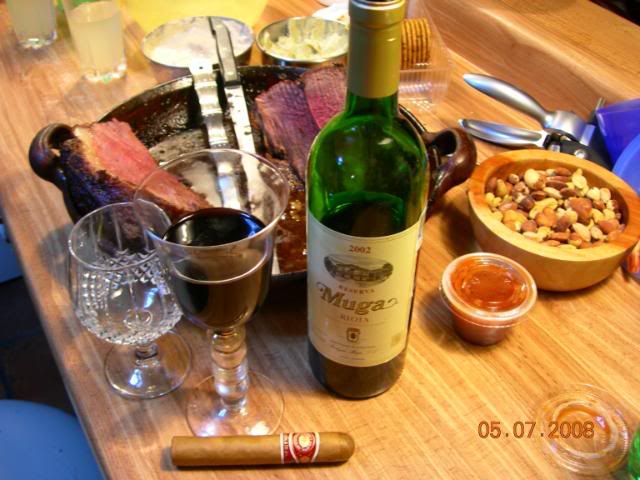 ENJOY!!!