Hop on down to your nearest EGG dealer this week to pick up some Easter EGGcessories! Here are a few that may be useful for Easter, the
V-rack
,
electric charcoal lighter
and
flexible skewers
! Now that Spring is in the air, it's time to think about getting out to one of the many #EGGfests around the country -
see a list here
18.44 lb Fresh pork leg @ 18 hrs
Well I posted enough questions about this so I thought I would show the progress and ask one last question. I put an 18.44lb Fresh Pork Leg on my Large BGE at 4:30pm Saturday. The attached pic is that Leg at 18 hrs @ 215 degrees.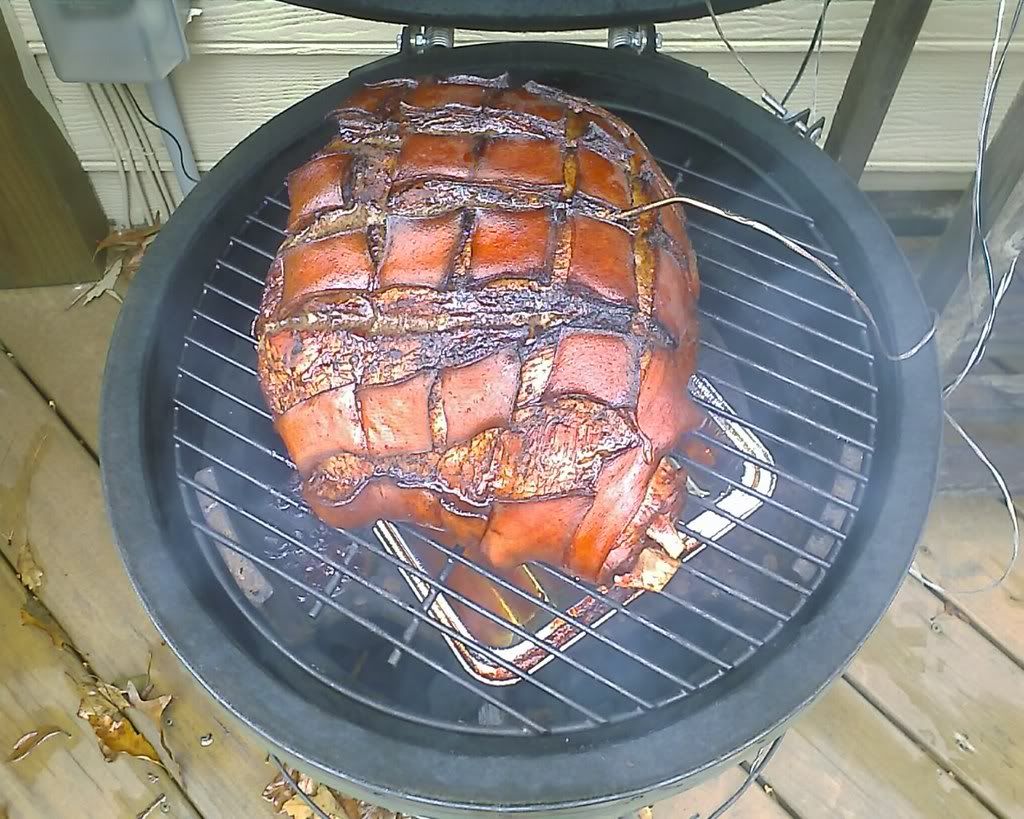 [p]It is is now 8:20pm almost 28 hours and one reload of lump later and I am still sitting at 161 degrees. It has plateaued and has been within 156 - 160 since 7:00am. I have increased pit temp on the DigiQ-II to 225 degrees in the hopes of getting it to 195 by midnight.
Any thoughts or ideas??[p]BTW, the DigiQ is solid and has been worth every penny on this cook alone! Thanks Fred![p]thx,
T-Que