Welcome to the EGGhead Forum - a great place to visit and packed with tips and EGGspert advice! You can also join the conversation and get more information and amazing kamado recipes by following Big Green Egg at:
Facebook  |  Twitter  |  Instagram  |  Pinterest  |  Youtube  |  Vimeo
Share your photos by tagging us and using the hashtag #EGGhead4Life.
In Atlanta? Come visit Big Green Egg headquarters, including our retail showroom, the History of the EGG Museum and 
Culinary Center
!  3786 DeKalb Technology Parkway, Atlanta, GA 30340.
big honkin T-REX steaks - lots of pics
was at costo yesterday, and they had a package of choice new york strips, two steaks that weighed in at a hefty 4 1/2 pounds . ..took one look and said, 'dang, its T-REX time'. ...these suckers were more like small roasts . . .they measured a full 3 inches thick....[p]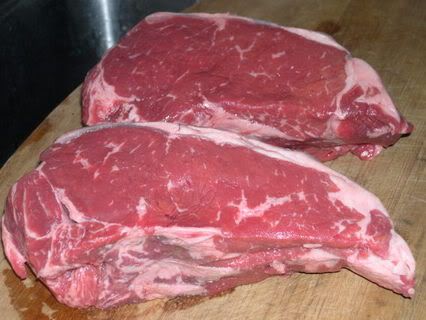 [p]spun em up with some oive oil, kosher salt and dizzy cowlick. .[p]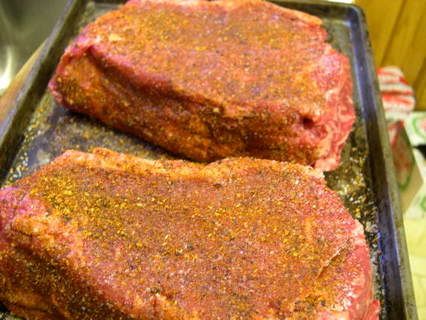 [p]while the rub was melting in, got the large cranking away. ..my needle wouldn't wrap around any further than this. . .[p]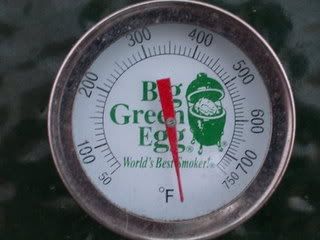 [p]dante's inferno (almost melted the camera taking this pic, but hey, i've got to try to keep up with my pal chubby-love in the photo dept. these days)[p]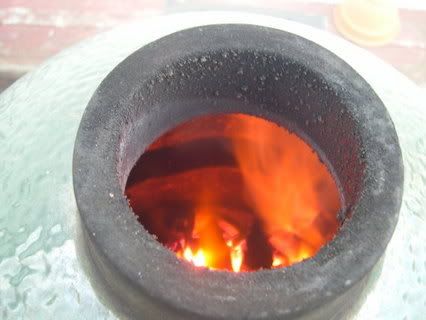 [p]going nuculer!!![p]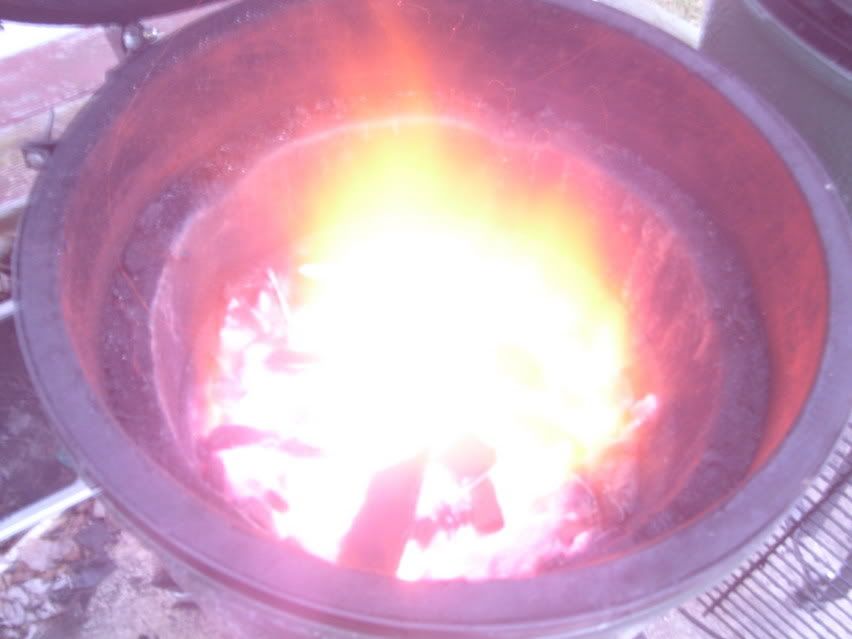 [p]and now for the 'china syndrome'. ..cracked firebox be damned!![p]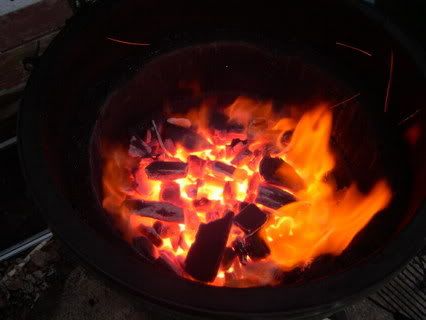 [p]searing a way .. ..i went a full three minutes per side due to the thickness (probably got a tad more char than i prefer, but they were so thick i stuck with my equation of 30 seconds per half inch of thickness). .. .[p]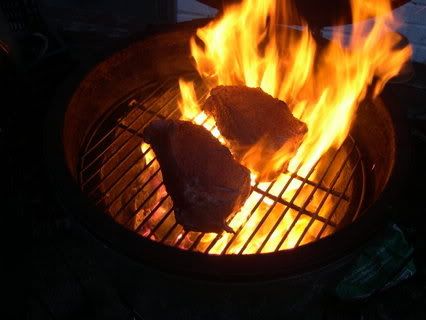 [p]pulled them out after the sear to rest, and because they were so thick, i stuck the plate setter and grid in the egg, and 20 minutes later, put them back in the 400 degree egg to 'roast' for about 25 minutes till they hit 125 internal. ...they were perfect. ..crusty and peppery on the outside, red and juicy medium rare in the middle. . .[p]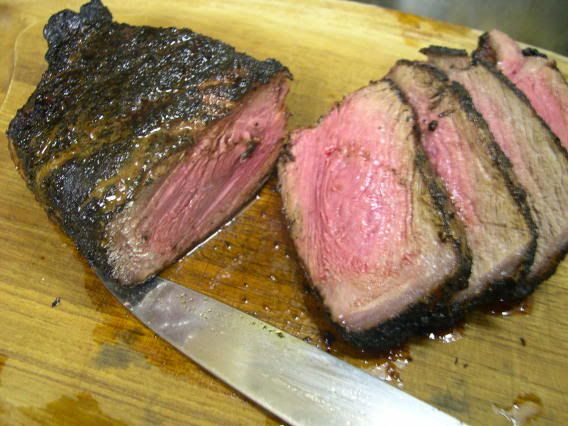 [p]simply served with a baked potato and salad....doesn't get much better than this!!!!