Family on the way home from vacation had to come close to our place so we invited the six of them for an egged supper and breakfast. Meat was 12 pound Packard and 3 racks of ribs. Setup was ribs vertically and brisket on top tier. 250 dome..... Brisket started at 11 pm and ribs started at 11:30 am and supper was at 6.
Setup: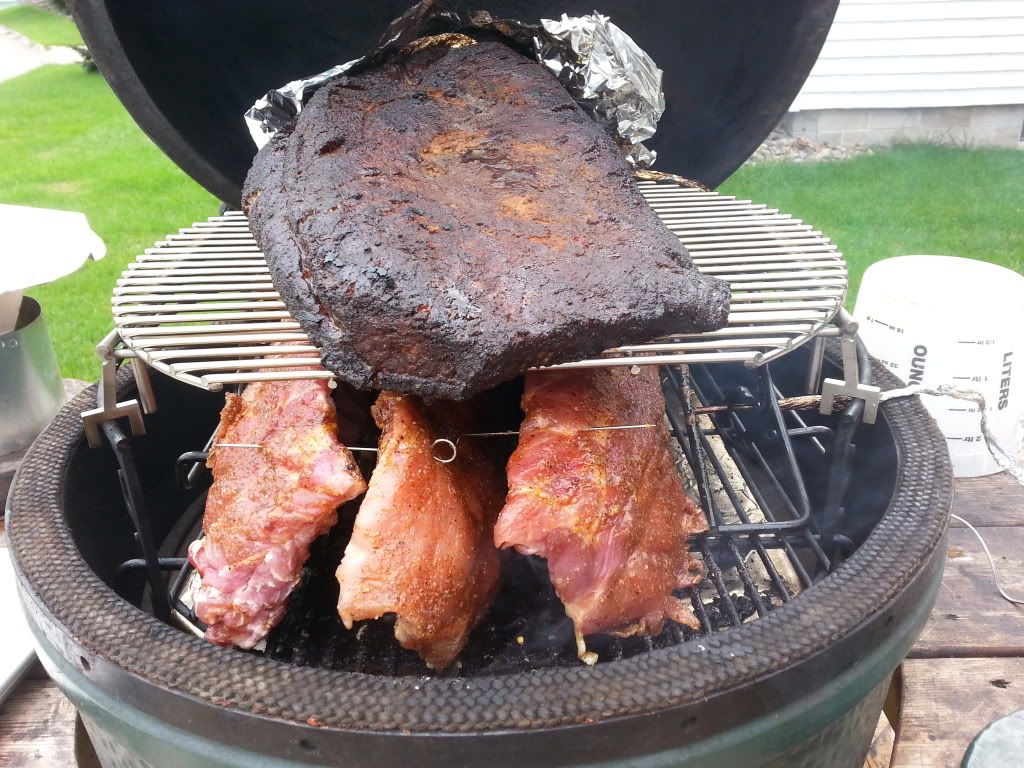 Brisket Flat Sliced:
<?xml:namespace prefix = o ns = "urn:schemas-microsoft-com:office:office" />
One rack of ribs, Memphis style and burnt ends:
Other racks were glazed with a blackberry BBQ sauce with chipotle peppers and the final one with sweet baby rays.
Didn't get a plated pic as it was devoured quickly but it was served with cheesy potatoes and some baked beans.
Breakfast was served today and since I didn't take any pictures it didn't really happen….... But we had two sausage stuffed bread rolls and a blueberry lemon bunt cake. Sure wish I had pictures of those.
NW IA
2 LBGE, 1 SBGE, 22.5 WSM, 1 Smokey Joe