Was digging around in the freezer the other night and came across two venison tenderloins and figured it was time to cook them.
Trimmed of fat and silverskin.
Soaked in milk, hot sauce, onions, garlic powder and freshly ground pepper for about 45 minutes.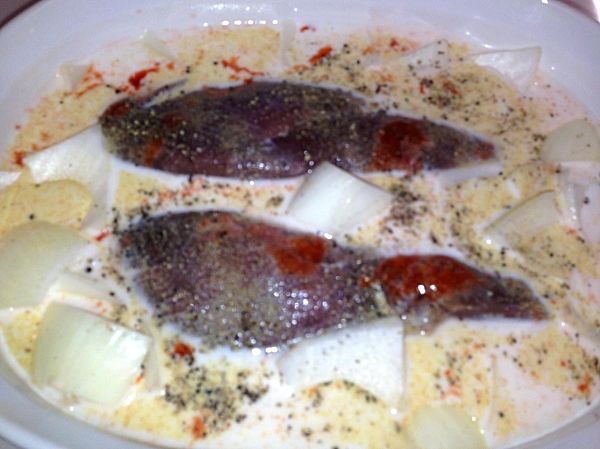 Tossed them on the Egg. I am now convinced that my thermometer is totally off, so I was just going by feel. Also grilled them for about 10 minutes with the dome closed and then finished them up with the dome open (gasp) to really get the fire going and crisp up the bacon quickly. I guess I could have done them on the MINI. They would have fit, but one of my thermometers got bent, not sure if it works anymore and the remaining one is sitting in the large. Really, really need to check both of them out as I've just been winging it temperature wise for about 3 weeks now. Who needs exact temperatures anyways?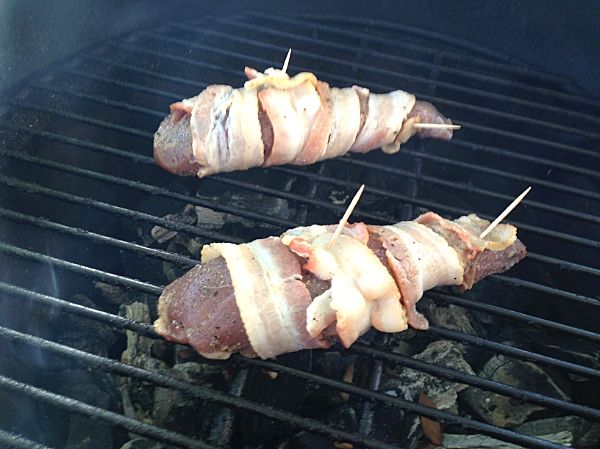 Pulled them at 125 and let them rest for 10 minutes. Plated them up with some brocolli and a side salad.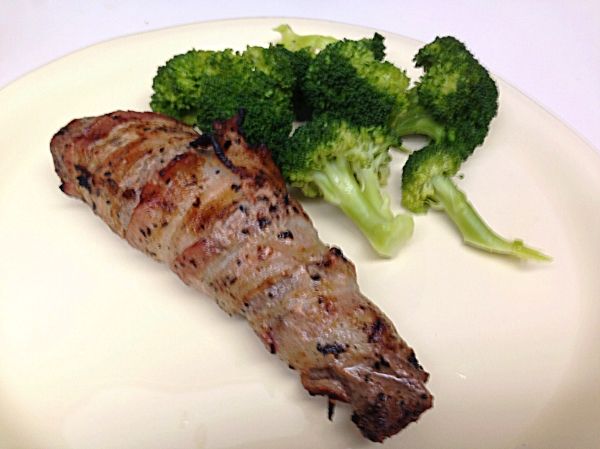 First time I've ever had venison tenderloins and it was so much better than pork or beef! Wasn't gamey at all and so tender. Now I'm bummed that I don't have any more left. Can't wait for hunting season to start up again this year.
Rowlett, Texas
Griffin's Grub or you can find me on Facebook
The Supreme Potentate, Sovereign Commander and Sultan of Wings