Seems like its been forever since I posted a cook. Sometimes life gets busy and sometimes you are just cooking plain old food that's not worth shooting or talking about. Did some freezer diving and found a package of skirt steak the other night. Was gonna use Fiesta Fajita Rub on them, but the wife asked if we still had some of the William Sonoma Argentine Rub left. Turns out we did, too bad they quit making the stuff cuz now we don't have anymore. :(
Got the large fired up nice and hot, somewhere around the 600-700 range with mesquite chips for smoke and Central Market's Mesquite lump for more. Fajitas just need to be done on mesquite IMHO.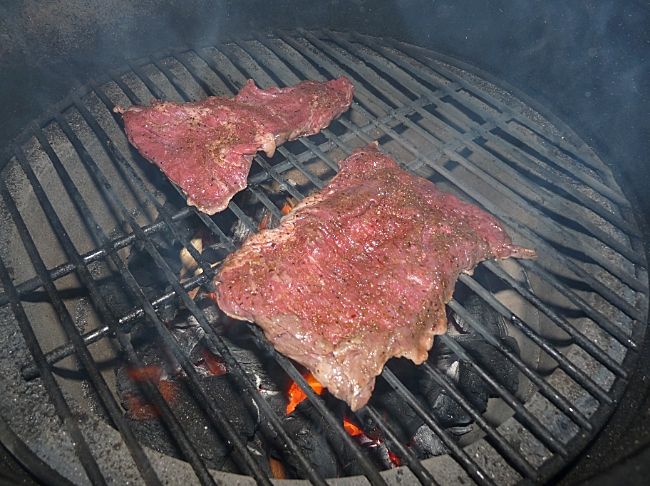 Gave them a coupla minutes and flipped
Couple more minutes and pulled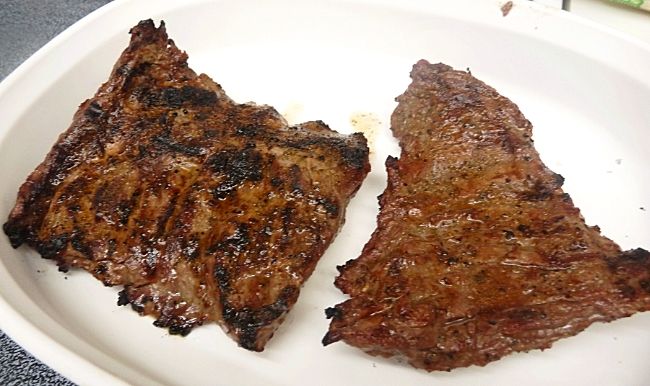 Last weekend we went to Pappasito's for dinner. One of those nights where you wait to long to figure out what to cook and its just easier to go out. Anyway, we split the Asado Jalisco fajitas which are topped with onions, peppers, mushrooms and jalapeno jack cheese. They were pretty darn tasty and I thought I'd copy the cheese idea and put some on mine. When I pulled them to rest, I topped them and put the lid on hoping it would melt. They didn't, so it got a quick pop in the oven broiler.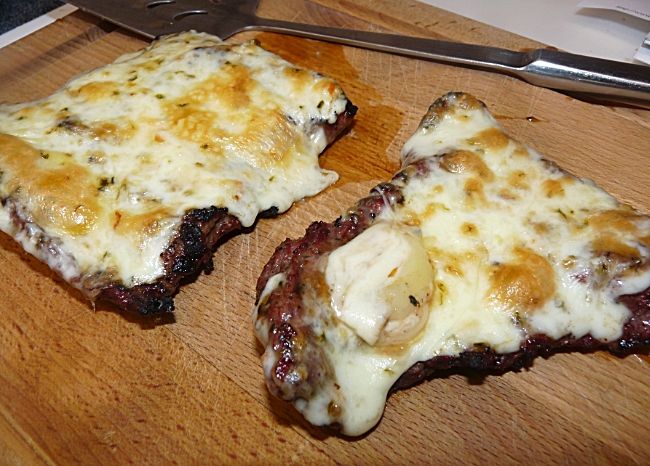 Turned out pretty nicely.
Fajitas were good. Quick and simple. We tried out a new recipe for Mexican Green Cilantro Rice. You blend up some jalapenos, onions and cilantro and mix it up with chicken stock and rice. It was ok, just felt like it was missing something. Gonna play with this one till I figure it out because I'm not the biggest fan of Mexican or Spanish rice. This would be a great alternative. Anyway, that was my night.
Rowlett, Texas
Griffin's Grub or you can find me on Facebook
The Supreme Potentate, Sovereign Commander and Sultan of Wings