Ribeye steak seared at 700° on the BGE until medium rare and grilled
"hasselback" potatoes
with kosher salt, minced garlic, pepperjack and American cheese and crumbled bacon tucked between the slices. I forgot to place an order for asparagus this morning when my better half went to the market or we would have had grilled asparagus as well.
These potatoes will DEFINITELY be on our menu again.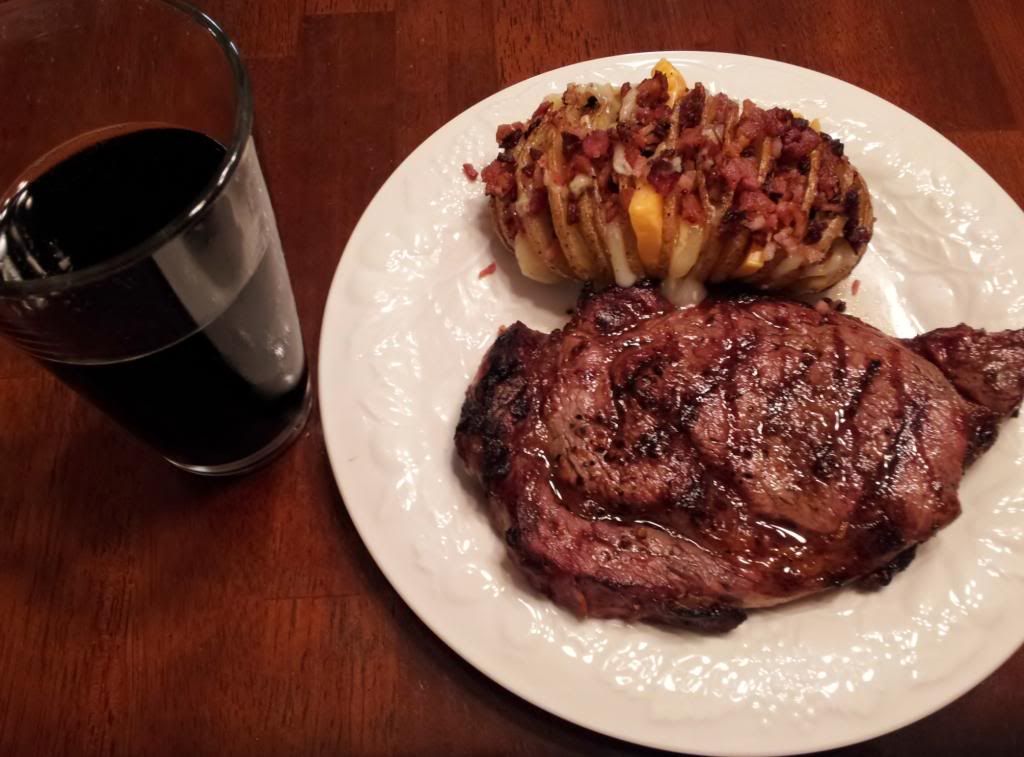 Every time my elbow bends my mouth flies open.