Started with some appetisers, Turkey sausage wrapped with bacon and filled with cream cheese/Jack.
Then continued with some Beef Bone marrow.
Main course, some 1 1/2 inch Rib Eye.
Accopanied with Baked Potato and Prepared Onion with some shire, liquid smoke, and lime juice.
Great time with the family!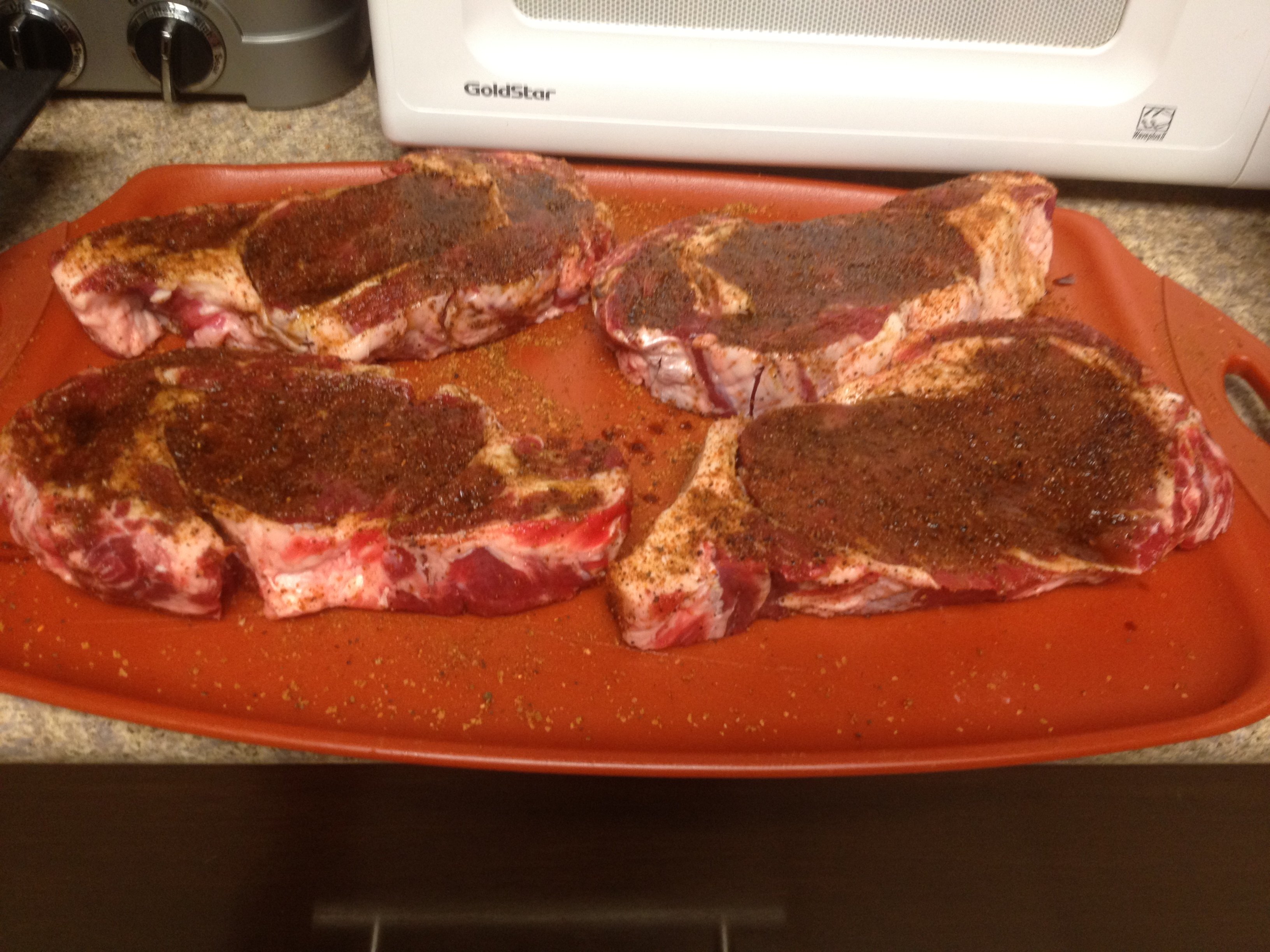 Men, easier fed than understood!!