Last weekend I got ahold of some great shrimp from Mexico. I cooked them up two ways, one Al Mojo De Ajo, and the other Achiote. My wife liked the Achiote so much, today she brought home a pound and a half of the same shrimp and "suggested" that I make them tonight
:)
. We visit Puerto Vallarta Mexico a couple of times per year and find the shrimp down their absolutely amazing. We rarely order shrimp in California since we have been spoiled by the sweet and succulent Mexican shrimp. We found a local store that brings the Mexican shrimp in which were flash frozen on the boats and now we can enjoy our Mexican shrimp at home. So here is the cook in pictures. I must admit that this time they did not turn out as well as last weekend, the spices were good, but over powered the shrimp.
Ingredients: Bitter Orange juice, Garlic, Achiote paste and some salt.
Shelled and deviened shrimp.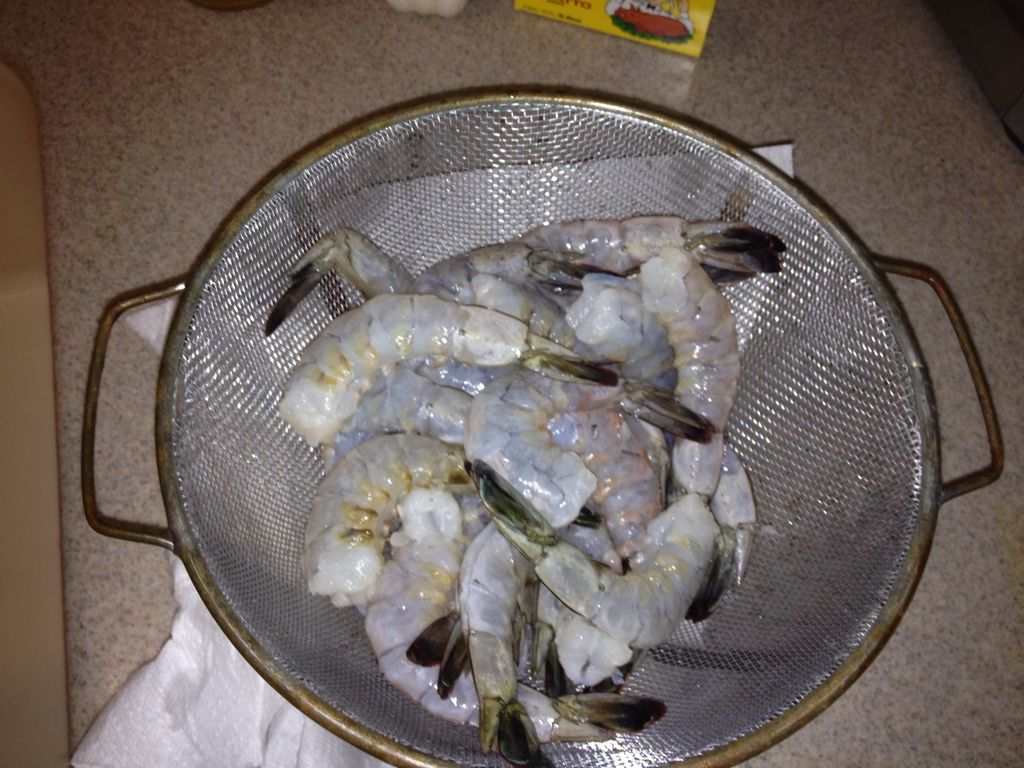 Shrimp marinating in the bitter orange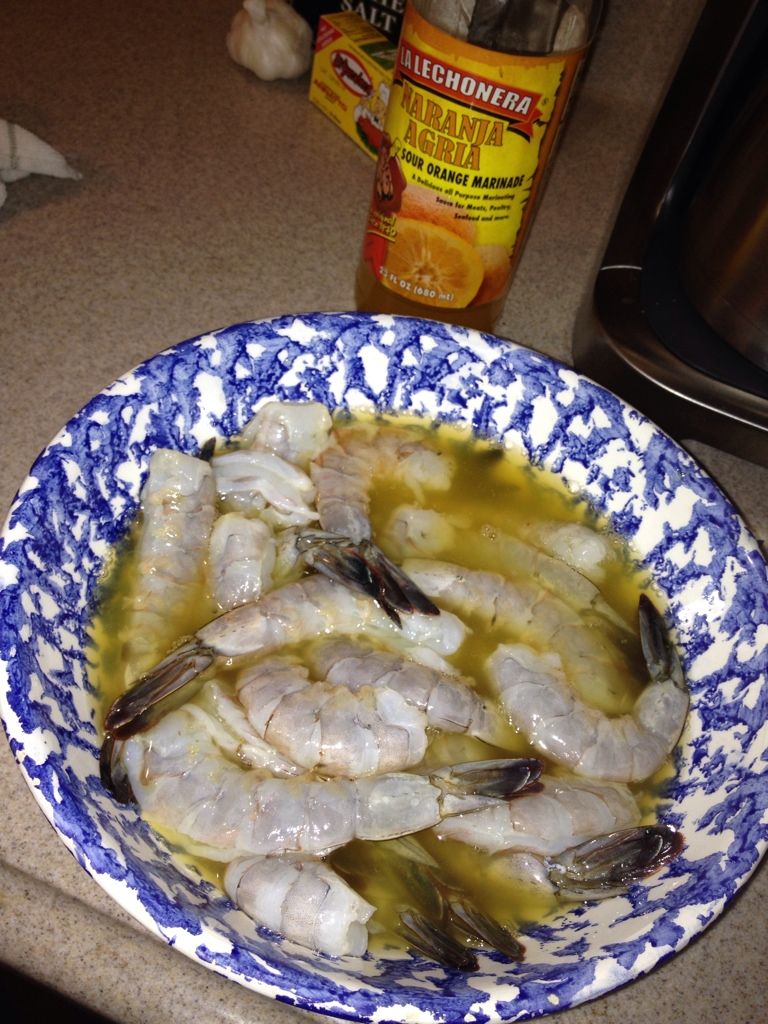 Garlic and salt in the mocaljete
Garlic and salt ground into a paste, with a little of the bitter orange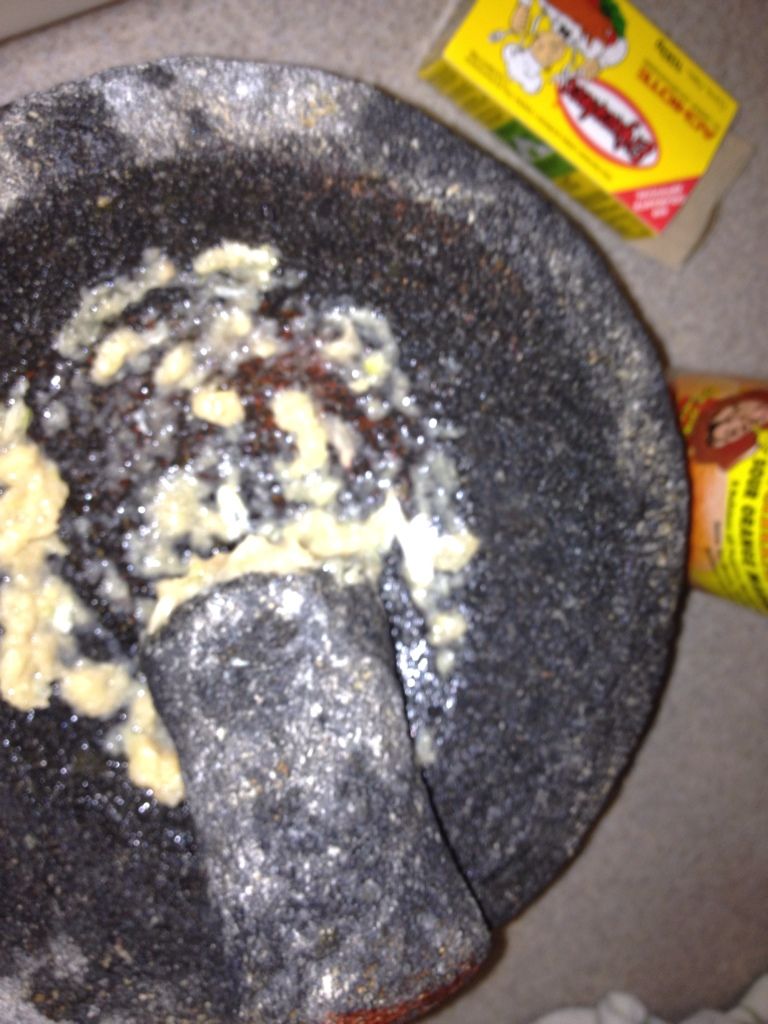 The finished product, the Garlic paste with the Achiote paste mixed together.
And finally, the shrimp coated with the paste and on the egg.
Simi Valley, California