There are two very delicious food holidays coming up that we wanted to share with you all because cheese and guac deserve to be celebrated!
Guacamole Day
is on September 16th and
Cheeseburger Day
is on September 18th. Happy cooking EGGheads! It's time to think about getting out to one of the many #EGGfests around the country -
see a list here
CHALLENGE! Need help re-creating Perry's Pork Chop (Houston, Tx)
I had the best pork chop of my life at Perry's in Houston. There is not even a close second. I know they smoke it for 4-6 hours, then obviously put it on a big fire for a short time to sear and carmelize... but I need your help & experience in planning a strategy to re-create this masterpiece.
I attached a picture to try to give you a mental image of how it is served.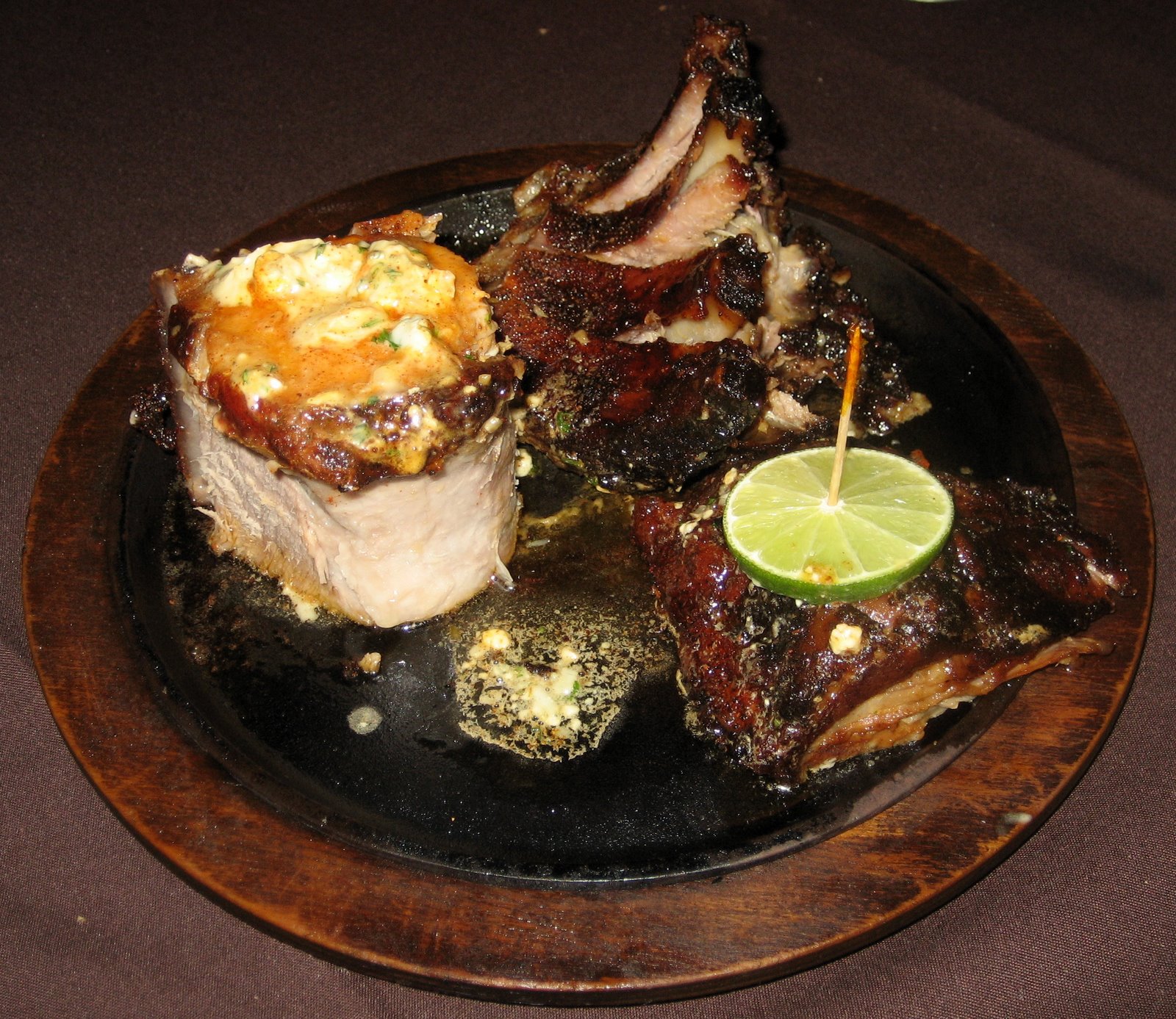 This is how their menu describes it:
Carved tableside. Hand selected in the Midwest specifically for Perry's Steakhouse, this prime chop is cured, roasted, slow-smoked and caramelized and served with homemade applesauce
They serve the chop with 3 ribs plus the "eyelash" - I don't know what that means, but it was delicious. Basically, you end up with a triple thick chop, 3 ribs, and what seems to be tenderloin type texture "eyelash", which is fatty but packed with flavor.
I assume they are using a brine, since this is slow smoked... probably what they mean when they say "cured".
So Mr(s). CHEF... how would you go about making this?