Busy weekend at the house with me working all weekend. But we did manage to fire up the Egg and get a bunch of grilling done. Quite a bunch, so I'll just show Friday night's dinner here.
Started off with some ABT's stuffed with Mexican chorizo.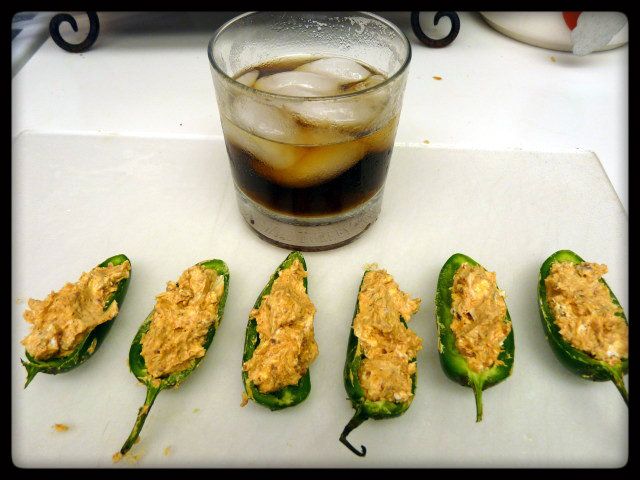 They went on and were later joined by some taters.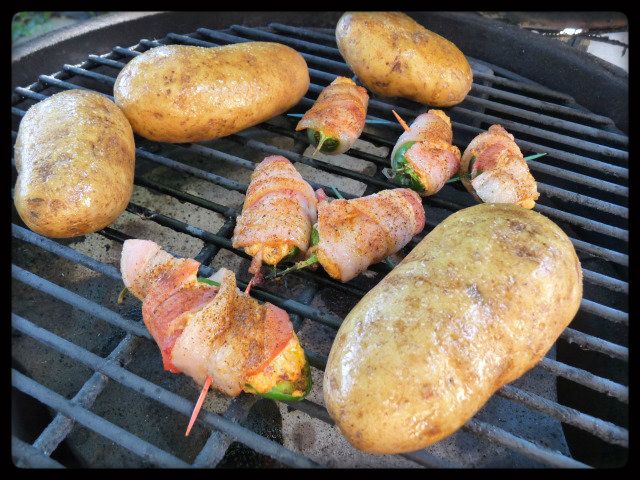 Once the taters cooked at 400F for about an hour, they were removed, allowed to cool and Mrs. G stuffed them and they went back onto the Egg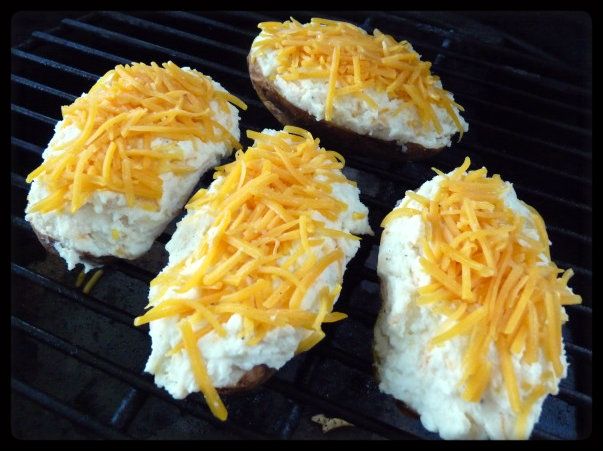 Done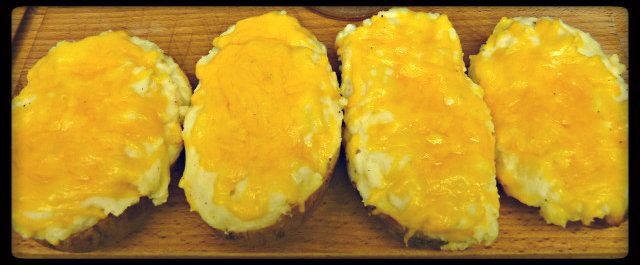 After the taters were done, we cranked the Egg up to 650 and dropped on a 16 oz ribeye that had been rubbed down with DP Cow Lick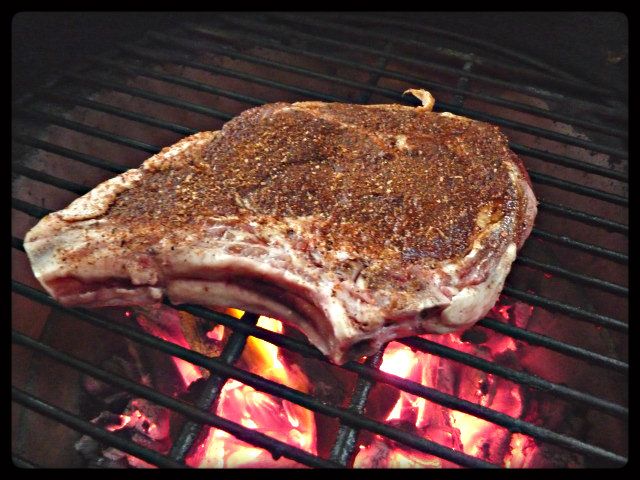 Coupla minutes per side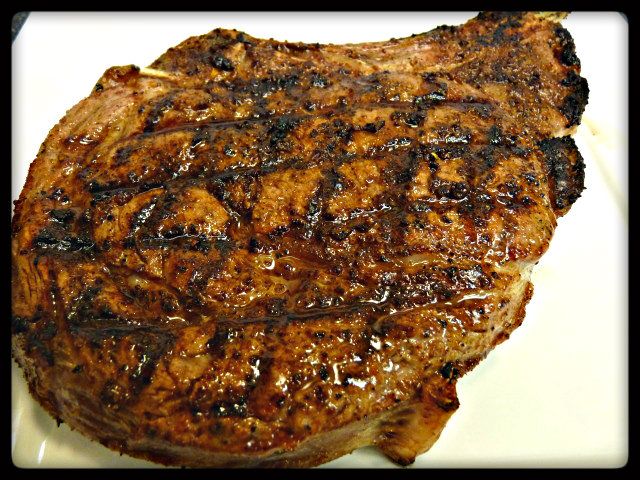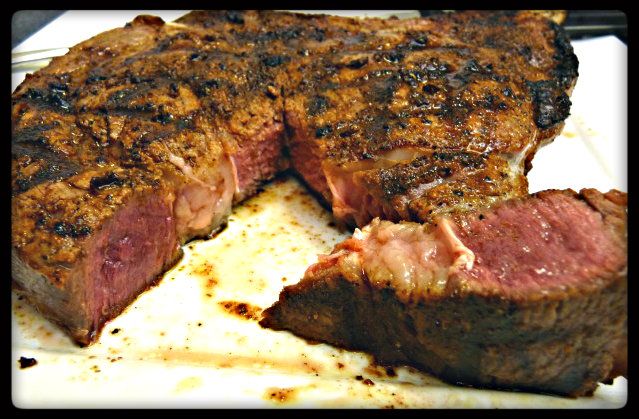 Mrs. G and I split the ribeye and still didn't finish it. Was quite a tasty meal. Really liked how the twice baked taters turned out, as well as the ABTs, but the steak really stole the show.
Rowlett, Texas
Griffin's Grub or you can find me on Facebook
The Supreme Potentate, Sovereign Commander and Sultan of Wings