It already feels like summer is bearing down on us here in Dallas. I don't know how many more nights Mrs. G and I will be able to come home and sit on the patio and have a drink and discuss our day while the dogs play in the yard. Soon its going to be too hot for that. After the rain the previous night and most of yesterday, it was a nice 77ish degrees outside so we took advantage of it....so much so we totally forgot about planning or making dinner. Once we got hungry, it was a quick look through the fridge and pantry to see what we could scrounge up and we decided on some stir fy. No recipe, nothing fancy, just what we had on hand. WE had the dome stabilized at 550 F before we started, FYI.
The cast of characters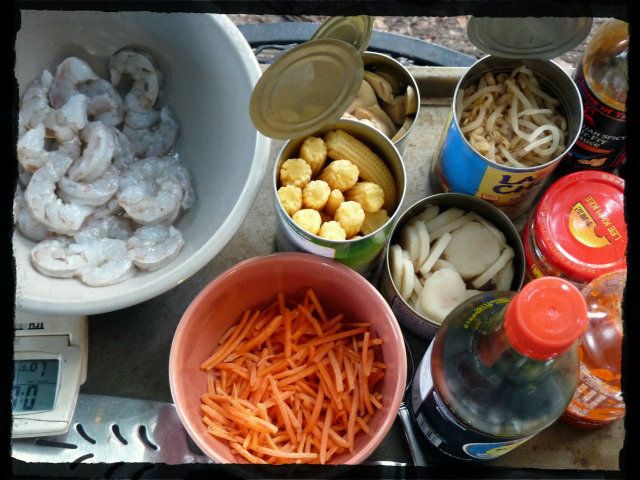 Is this what they mean by wok hay (breath of wok)?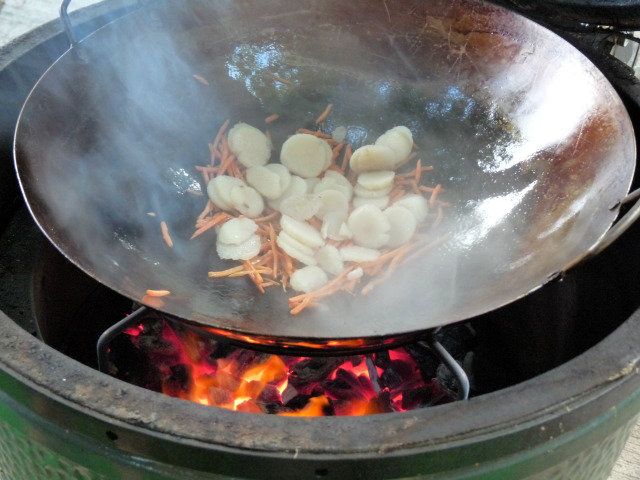 I might have gone overboard with the Sriracha and Chili Garlic, but we wouldn't know that till later.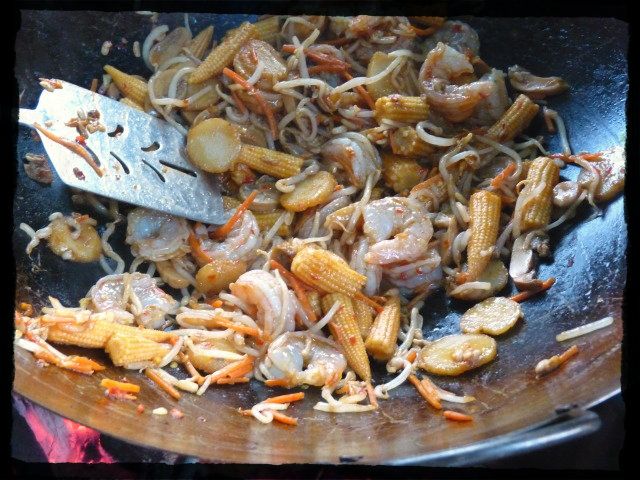 Finished up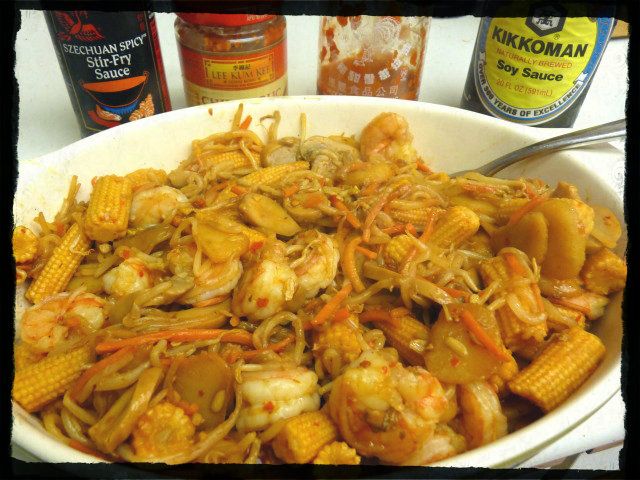 And plated on some rice with some eggrolls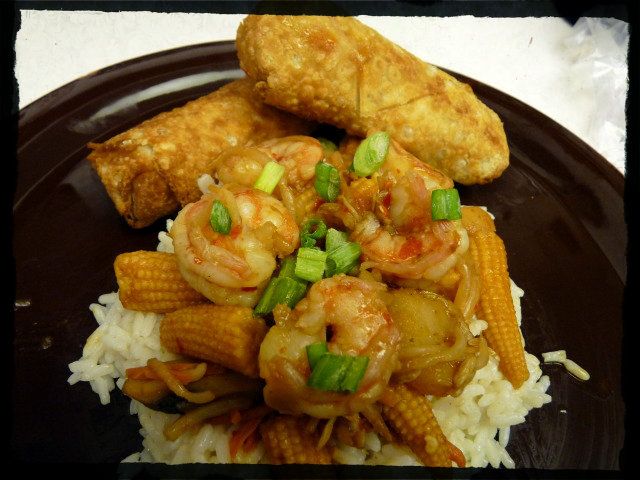 For a last minute cook, it wasn't half bad. A bit on the spicy side, but still better (and cheaper) than if we would have ordered in.
Also, this was the first time I used RO red bag that I got from Walmart. I have always been told that RO, Kroger and Big Green Egg are the same. It seemed like this stuff came up to temp a whole bunch quicker, like 400F in 5 minutes and seemed like it burned a lot cleaner with less smoke. Can't wait to use it again to see if that was true or my imagination. If so, I might switch over and start using this stuff more.
---
Richardson, Texas
Griffin's Grub or you can find me on Facebook
The Supreme Potentate, Sovereign Commander and Sultan of Wings