Last night was a pizza night. That's what Mrs. G requested and you can't argue with your significant other (and still be happy). Besides, who doesn't like pizza?
We used store bought dough from Tom Thumb as we were out of flour and didn't have the time. Mrs. G went with her Alfredo sauce and then topped it with spinach, sun-dried tomatoes, mushrooms and some grilled chicken, then topped it with mozzarella cheese.
I went with pepperoni, Spanish chorizo, garlic herb goat cheese and mozzarella.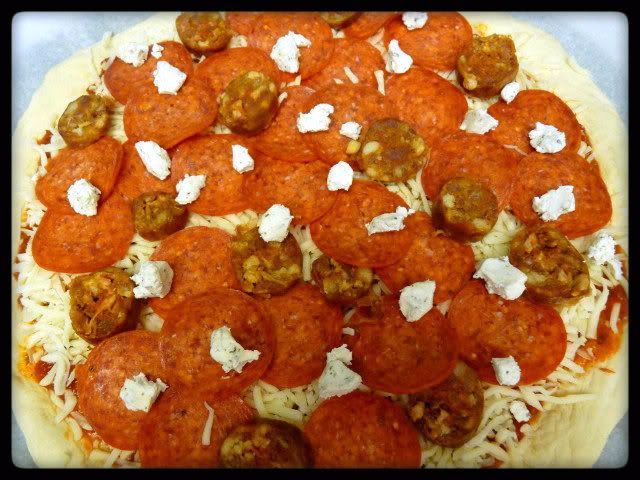 They went on to the Egg at 600F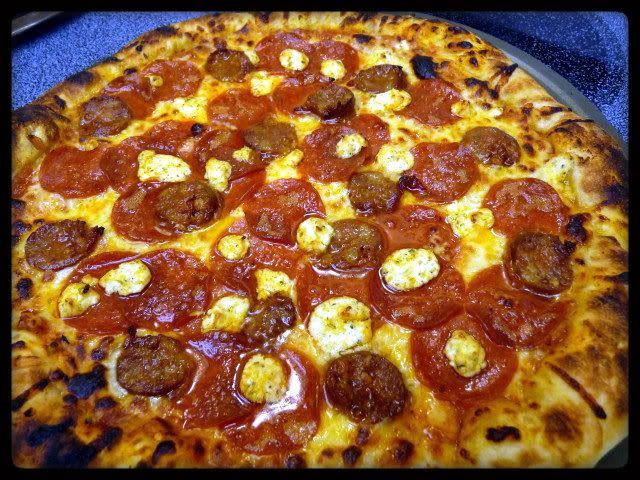 Not a bad way to spend a Thursday night.
Rowlett, Texas
Griffin's Grub or you can find me on Facebook
The Supreme Potentate, Sovereign Commander and Sultan of Wings