I started this cook in the afternoon with a Rhubarb crisp a la mode with strawberry sauce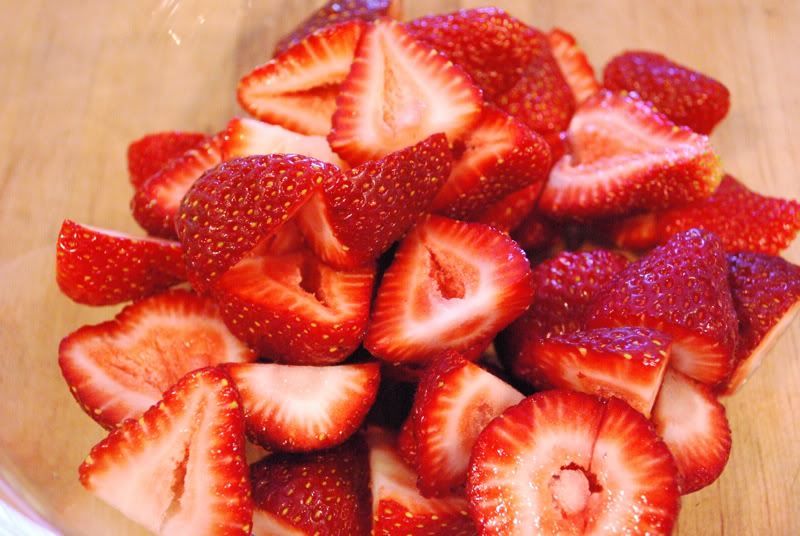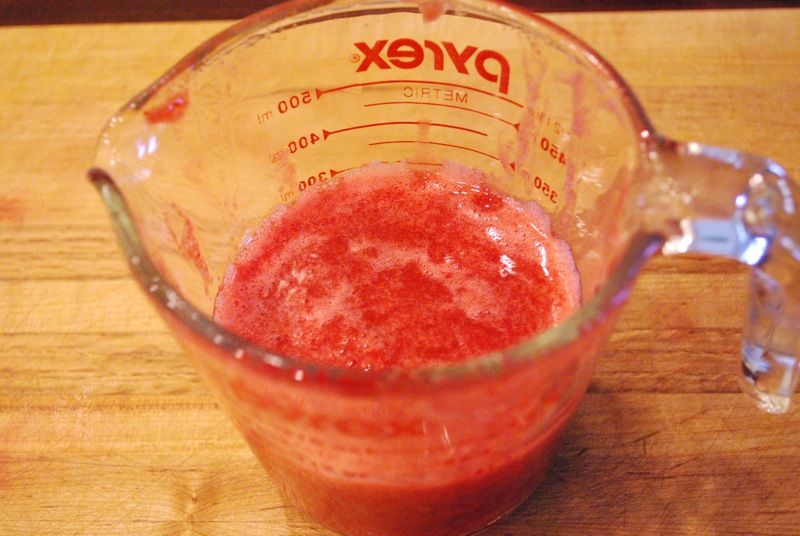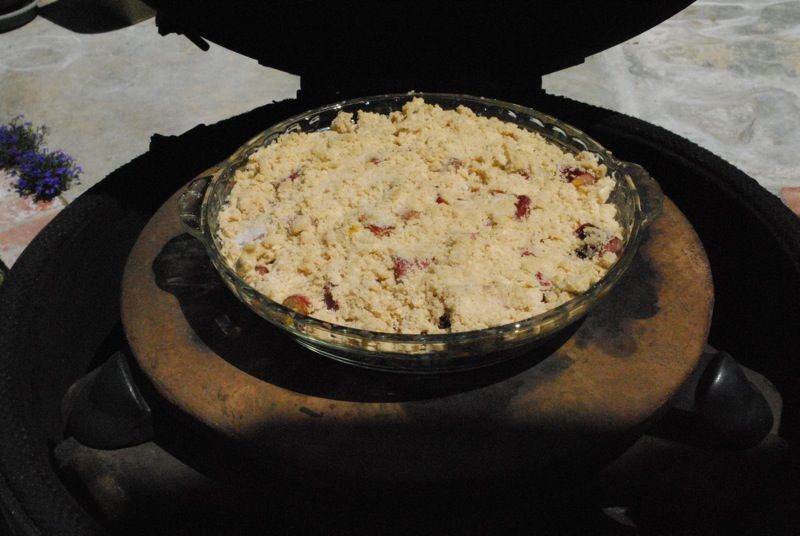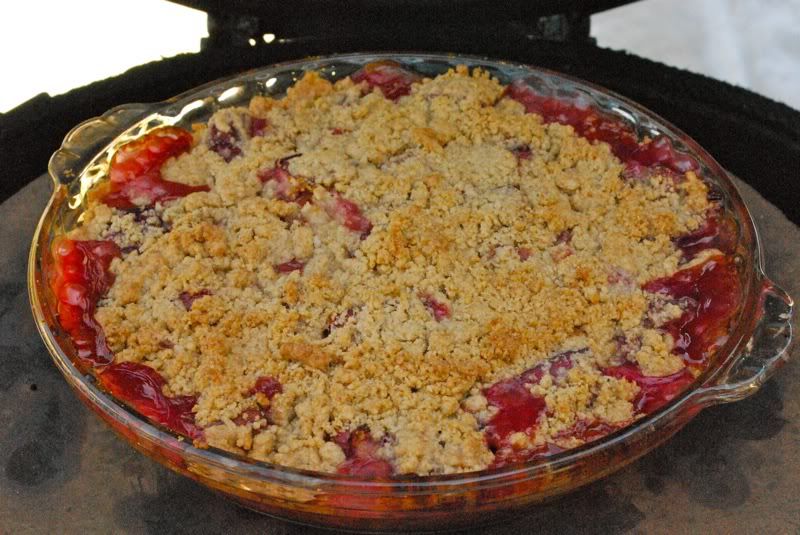 Indirect @ 375* for 1 hr. 10 min.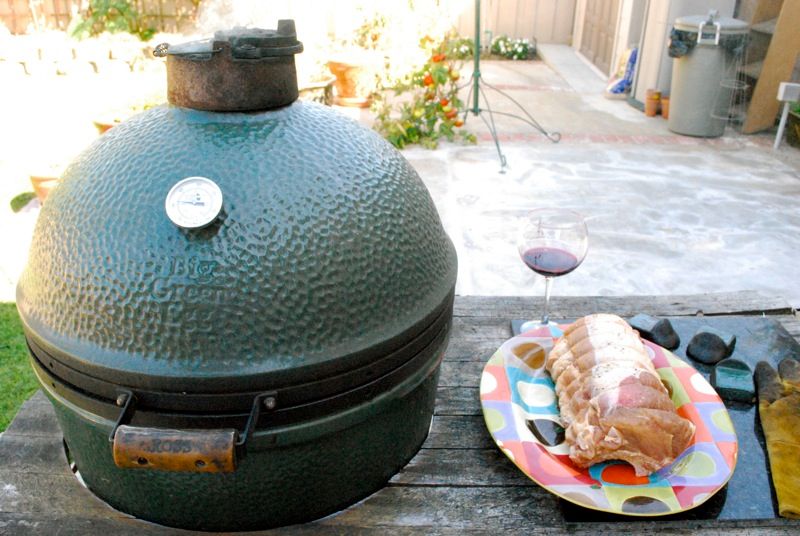 Brined overnight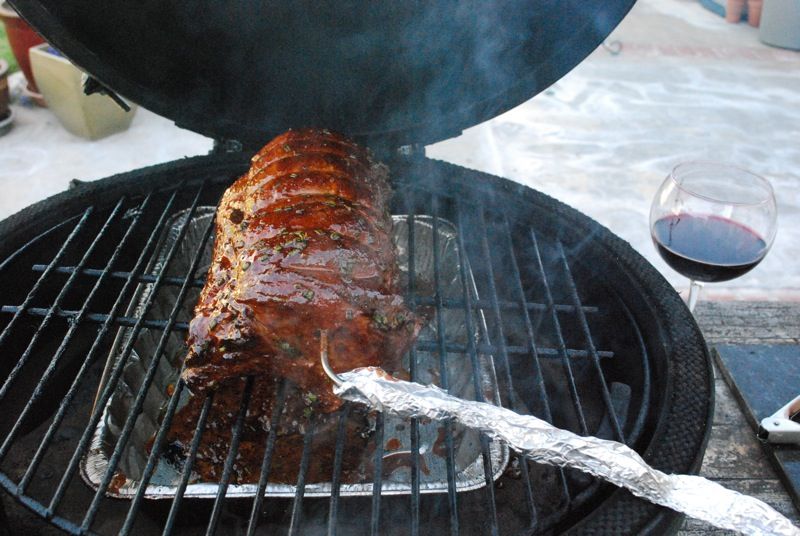 Cooked indirect @ 325* 1 1/2 hrs. then added the spice glaze and cooked until interior temp 150*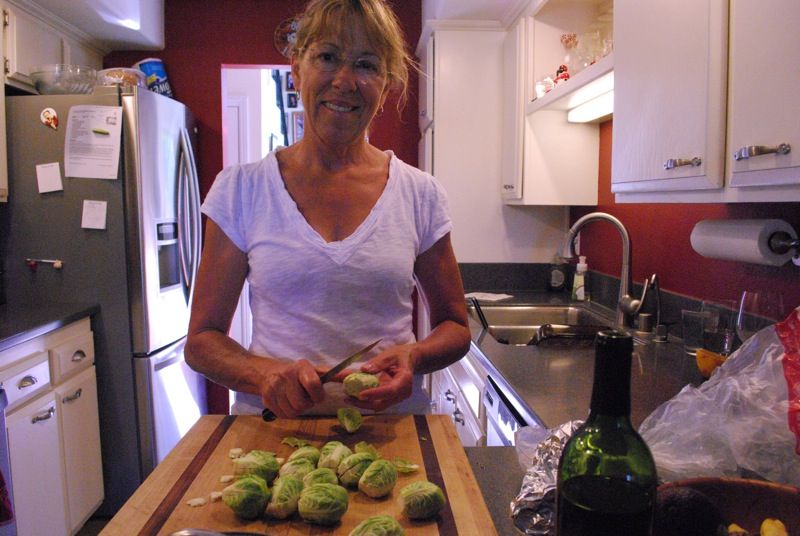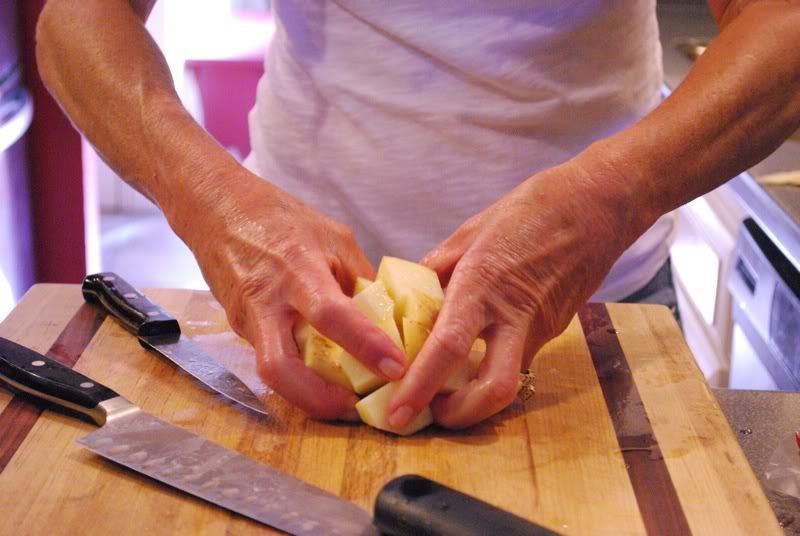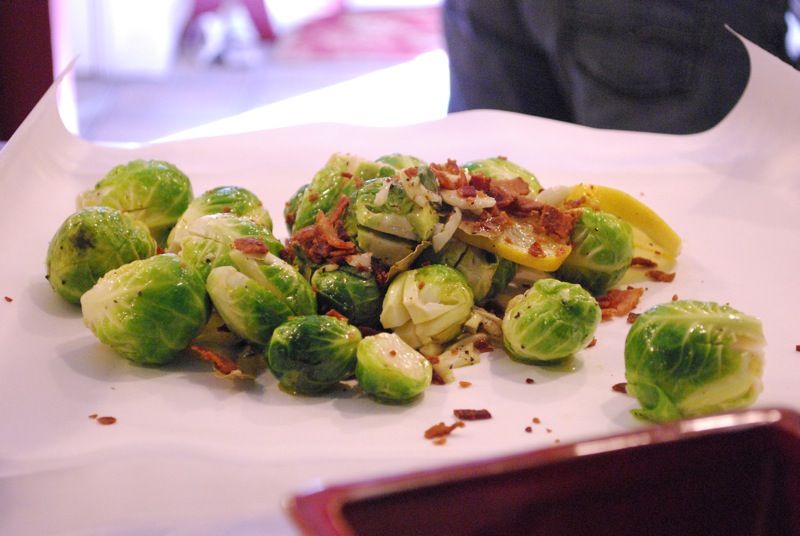 While the pork was cooking Jackie made some roasted brussel sprouts and roasted garlic mashed potatoes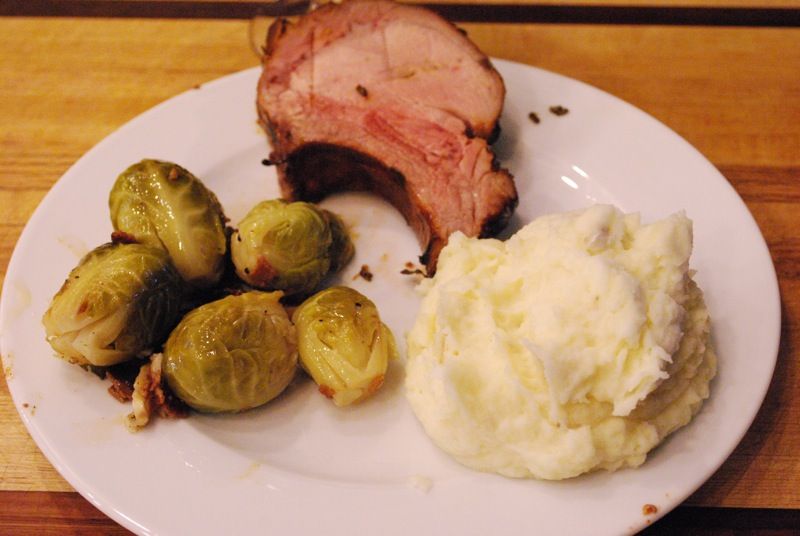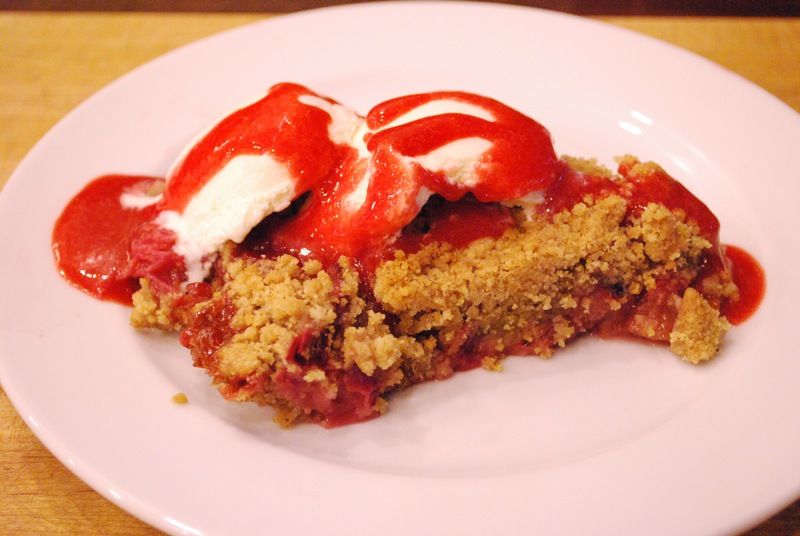 This was a wonderful Sunday Dinner
Recipes:
Brined Bone-in Pork Loin
For Brine
5 Tbsp kosher salt
5 Tbsp light brown sugar
1 Tbsp freshly ground black pepper
2 Tbsp grated or finely chopped sweet white onion
10 Garlic cloves, crushed
1 Tbsp paprika
1 tsp ground cumin
1 tsp garlic salt
1 bunch fresh thyme
1 bunch fresh flat-leaf parsley
1 bunch fresh rosemary
6 cups cold water
Canola oil or vegetable oil
Ingredients for Spice Glaze
¼ cup packed light brown sugar
2 Tbsp paprika
1tps ground cumin
¼ cup honey
2tsp grated lemon zest
2Tbsp freshly squeezed lemon juice
2Tbsp chopped fresh chives
Preparation
Combine all the brine ingredients in a bowl. Mix and crush all ingredients.
Add Pork and let set in the refrigerator for up to 24-hrs.
Cook
Glisten with canola oil
Cook 1 ½ hrs. @ 325* indirect
Transfer to a platter
Brush with Spice Glaze and return to Egg for 45-min.
Recipe:
http://www.latimes.com/features/la-fo-calcookrec9bapr09,0,3460881.story
Thanks for looking
Ross