I fixed Fidel's vinegar marinated wings Sunday. Excellent marinade. Best wings I have eaten in quite a while. Thanks for sharing Fidel. You done good.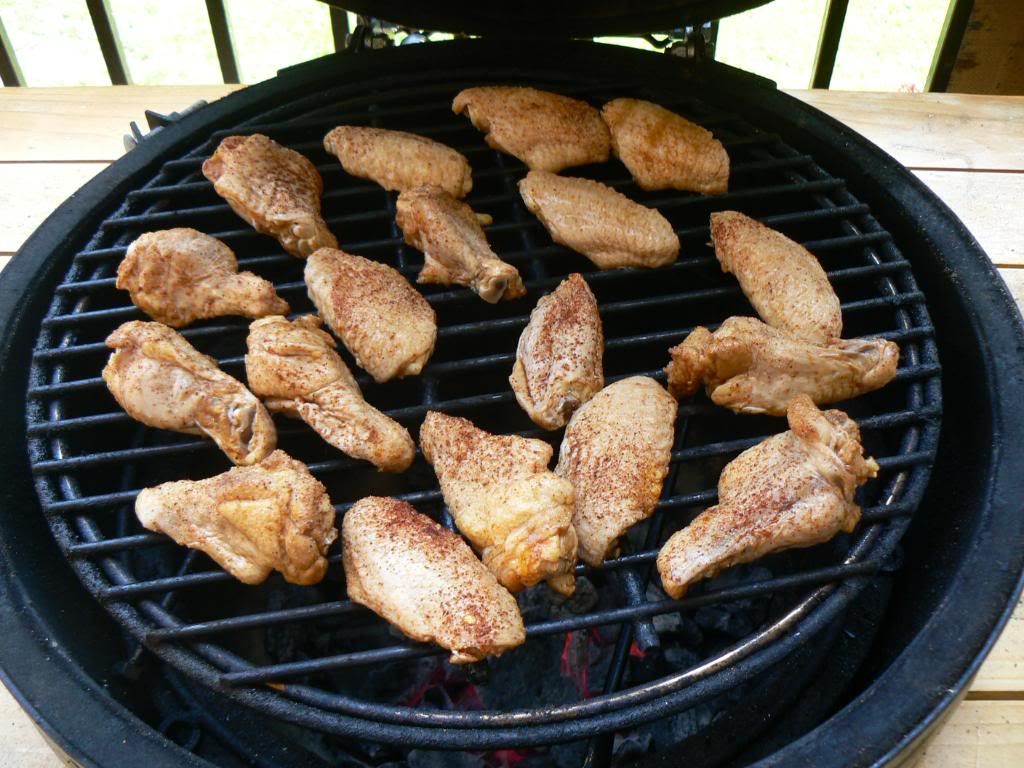 Vinegar marinated wings on the Egg.
After about 40 minutes, some of them got Sweet Baby Ray's Wing Sauce.....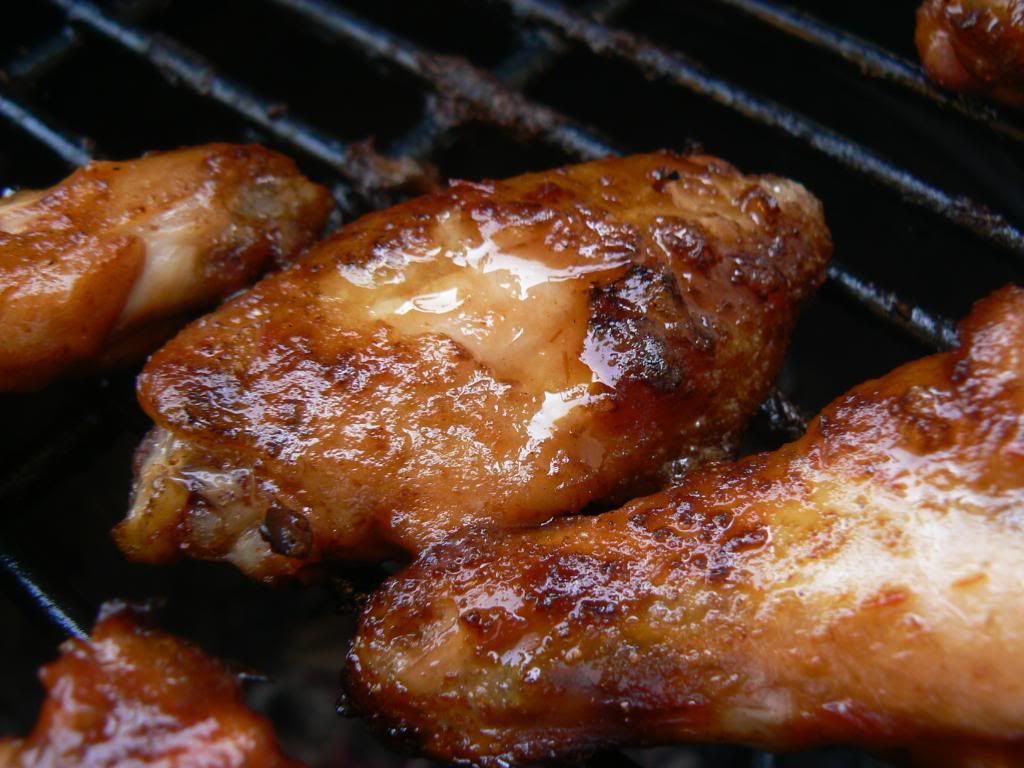 ...and some of them got my special chili sauce and maple syrup.
Both were Eggsellent with some cold beers. Thanks for looking!
Bill