My first overnight cook happened this weekend. Could not have gone better and the results were FANTASTIC!
Picked up an 8 lb bone-in boston butt from the butcher on Friday, along with a couple of Bratwursts for that night. Cooked up the brats for dinner, let the egg cool down, and then did a full clean out and packed the lump in nice and even until it was just a bit over the fire box. Lit it about 8.00pm and had it stabilized pretty quick (first time doing this without blasting over my target temp!). Slathered the butt in mustard and Dizzy Dust, pretty simple.
The butt went on at 1030pm and was ready to come off at 200* at 1030am the next morning, exactly 1.5 hrs/lb at 250* dome. When I stuck the thermometer in to check the temp in a few places the whole thing felt like air…ZERO resistance, so I was pretty excited!
The butt sat in a cooler for the next four hours waiting for my brother to get down from PA…we provided lunch for him and his wife  When it came time to pull it, the bone slid right out and a bit of fork work did the trick. Was super tender and juicy even without any sauce. We finished it with a bit of homemade mustard/vinegar bbq sauce that we like. I don't know what style that is, but it sure is good!
Cheers to all of the advice on the forum that helped this cook to go smoothly. Also, remote thermometers are a gift from God. Woke up at 5am to roll over and check that the meat temp was going good and the grid temp was showing that my fire wasn't out, so went right back to sleep. Really cuts down on the 'worry-factor'.
The goods, all rubbed down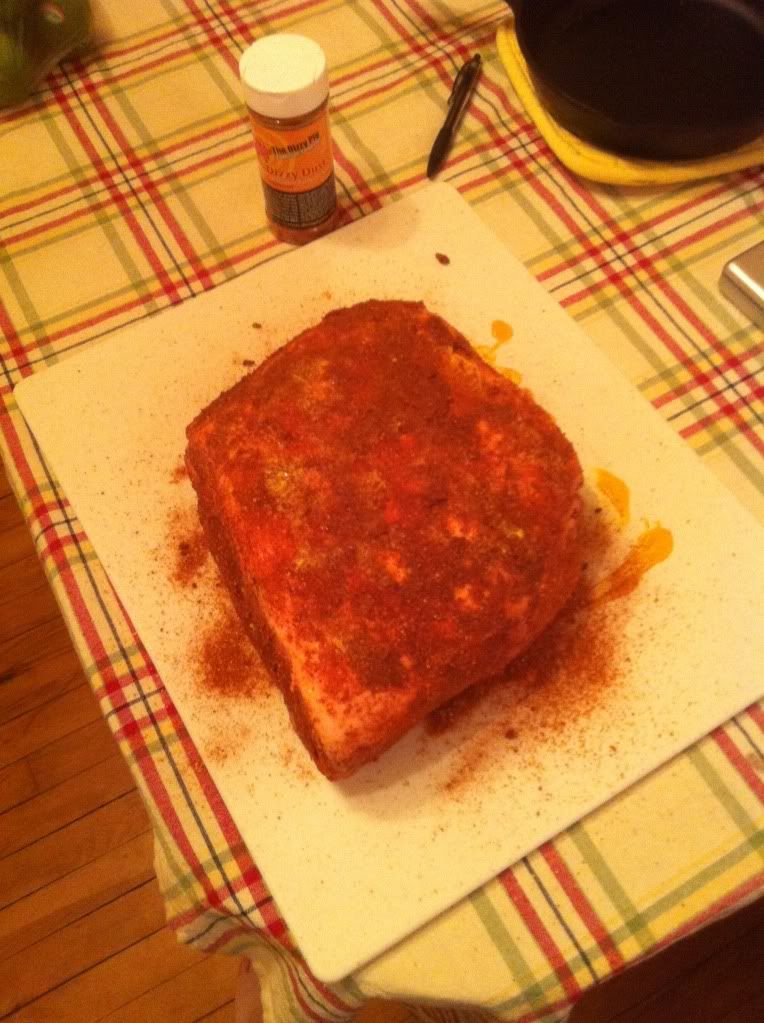 Just about to come off the egg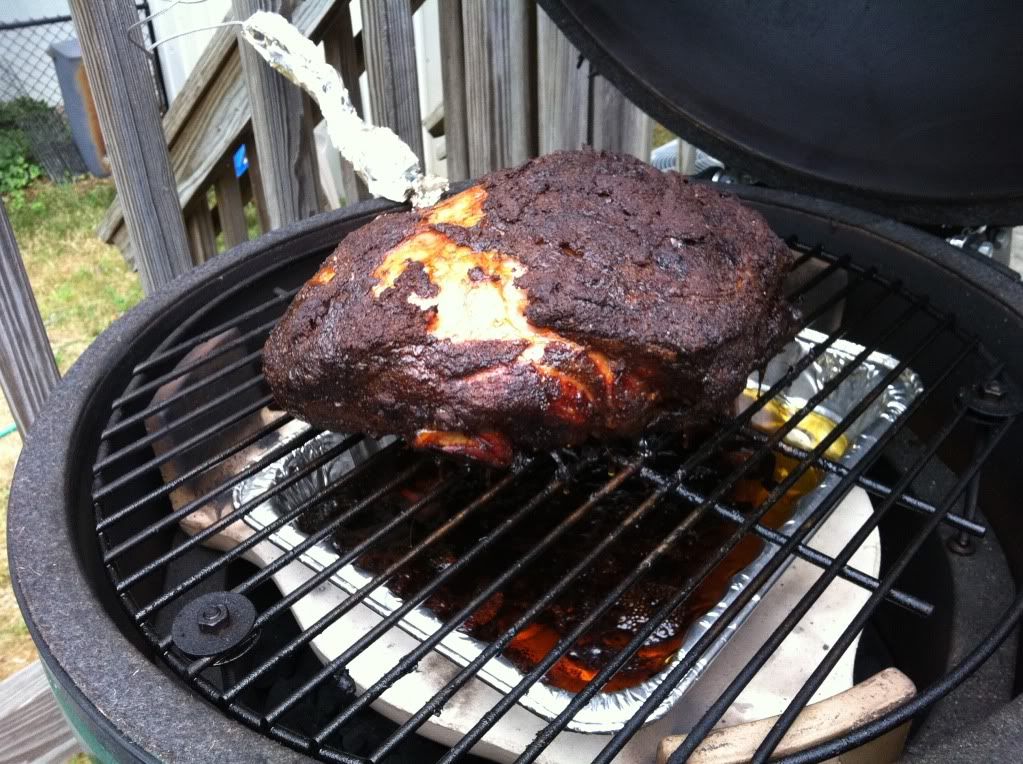 Getting bundled up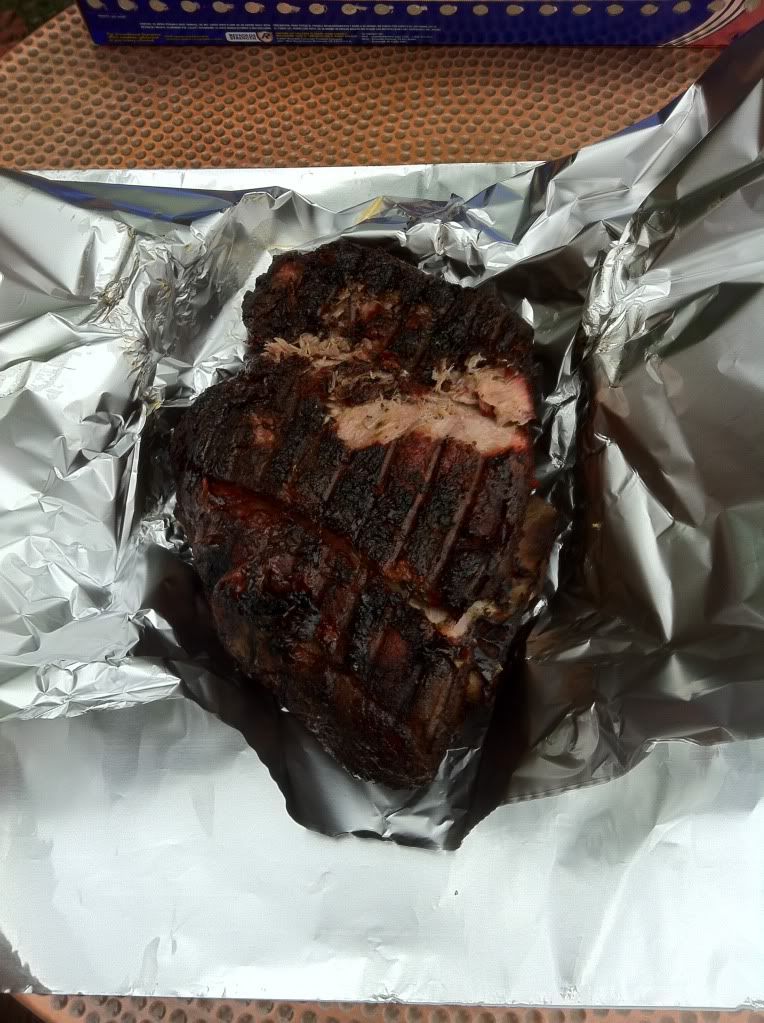 Pulled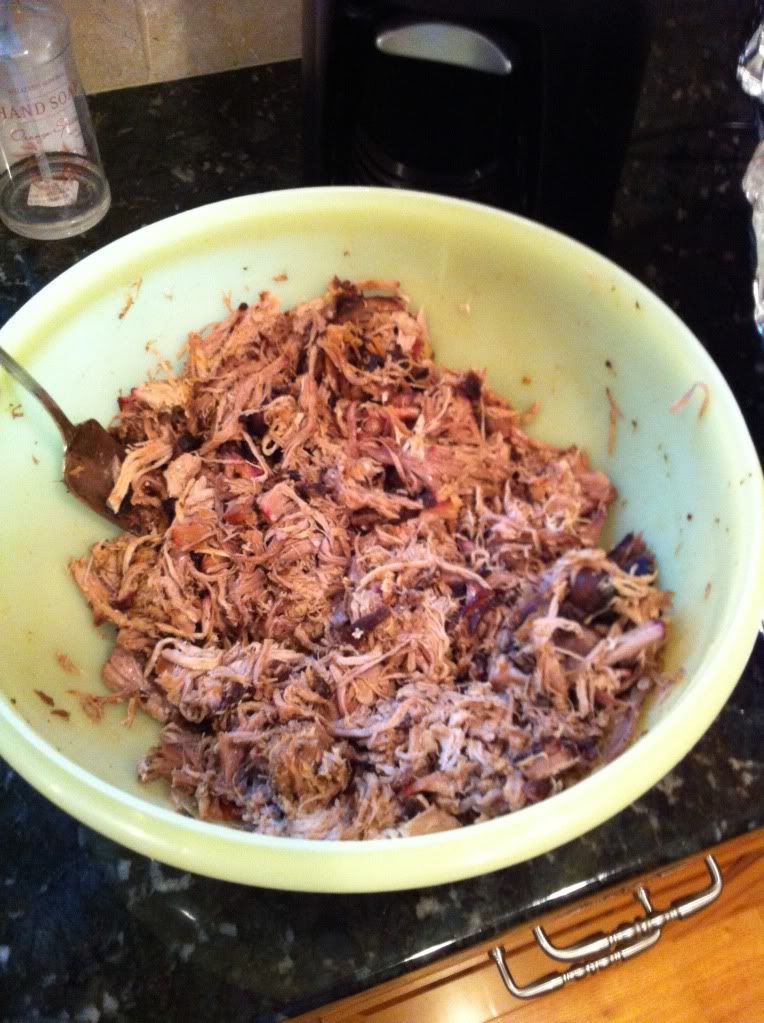 Sauced, and about to be devoured!