We had great steaks last weekend for the family dinner. The meat was from La Queue de Cheval, one of the best steakhouses in Montreal. They call this cut Lou's Cut. 2 inches thick!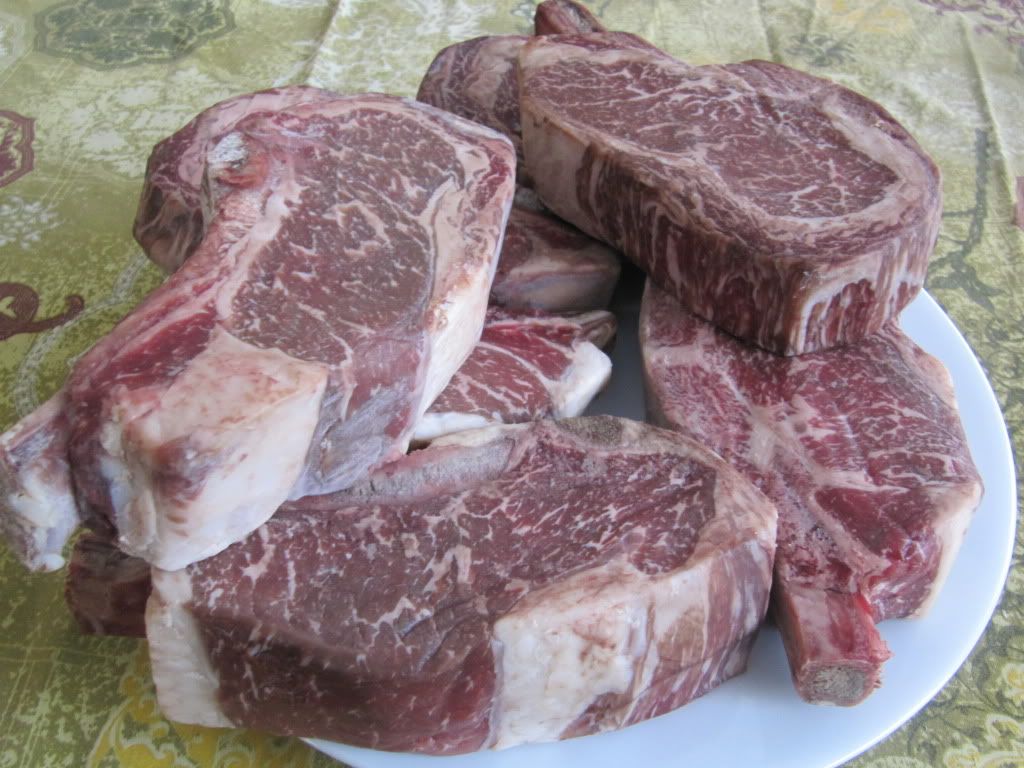 I put them on the Egg at 600 for about 3 minutes a side, pulled out, shut the vents, let the Egg get down to 400 and put them back on for about 5 minutes.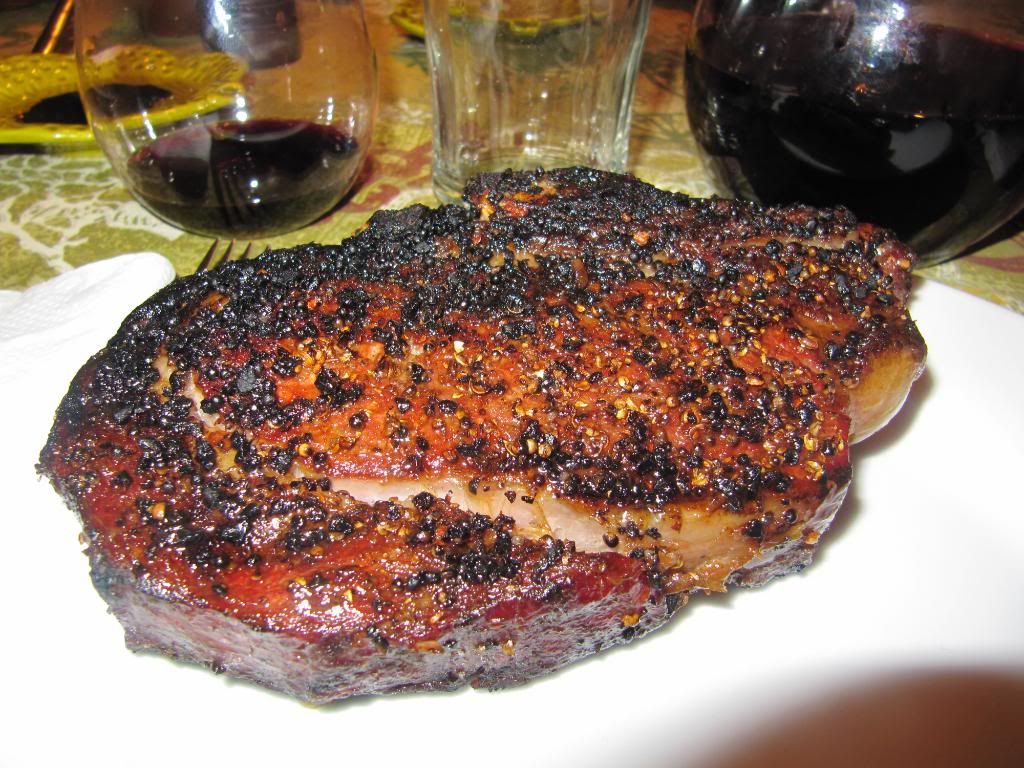 Rubed with the mix they gave us with the meat, they were the best steaks I ever cooked.
Sorry for the quality of the pics, I was too busy eating!