My sis and BIL were here for a week so we were playing and not cooking on the egg to much. so tonight I need to cook some real food LOL
first the thermopen shot is for the cold weather eggers
I was in the shade so was a little low to the true temp
then chicken tenders on the egg and a breast too.
onions, garlic, and a red and green pepper in a little evo plus the shredded chicken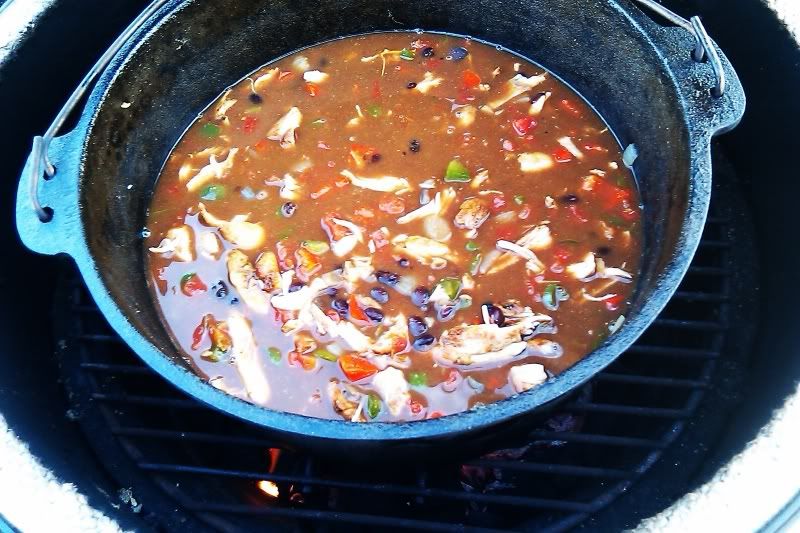 beans, chicken stock and rotel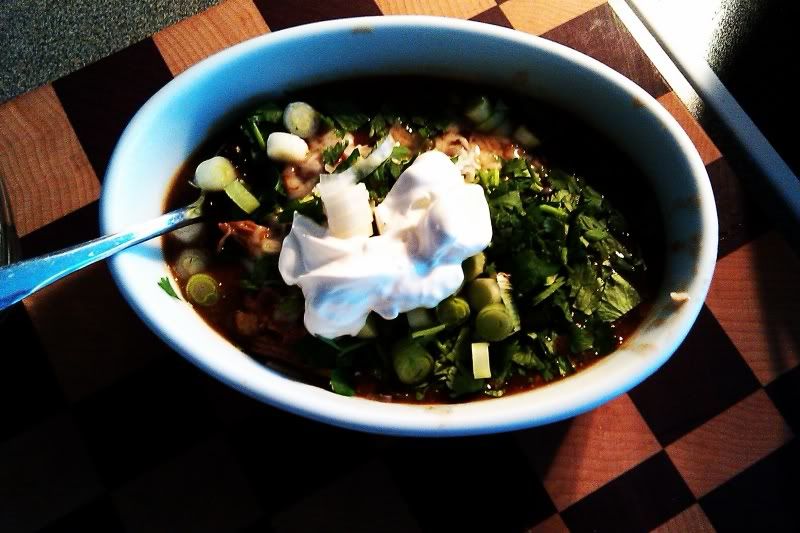 topped with chopped scallions, cilantro and grated Monterrey jack cheese.
recipe is here:
http://thepioneerwoman.com/cooking/2011/01/chicken-tortilla-soup/
it looks like a lot but super easy and a quick cook.
after we left my sis and BIL at the Fort Myers airport we help with a leg of a transport for three rescue dogs. two of them were Chinese crested, the owner had died and no one in the family wanted them :( Alfie and Sydney if I did not already have two fur babies they would have had to come home with us. what sweet sweet dogs!