I went to Beach Bend Park on Sunday for several reasons. Mostly because an old friend was there tuning for his friends. His name is Willie Herschberger and not long ago he was racing down the track in some other town and something about his battery wedged his back wheel. He wrecked and was medi-vac to the Hospital. His injuries were mostly to his hands. Needless to say he had some follow up surgery and is on the mend and back to work in the framing construction field with limitations. Good thing he is the owner. To top it all off Willie has been looking into purchasing a BGE so guess what I talk about to him.
Willie has been riding Harleys for a number of years it goes back to the middle "70's" and we have known each other that long as well. Long story short Willie builds Harley drag bikes and races and sells them as a side line to his real life job. He was on a fuel injected nitro-methane 1000 hp 190 inches drag bike capable of 200mph when he crashed. So, on Sunday we were welcomed into the pits with open arms by him and all his friends. Keep in mind Willie is not racing he is helping his friends race. Here are some pic's.
Here is Willie on the far right his brother Vern standing next to him and Willies fiance on the far left in black pants. In between them is Scotty whose pit we were in all day to willies left and on the other side is their engine builder.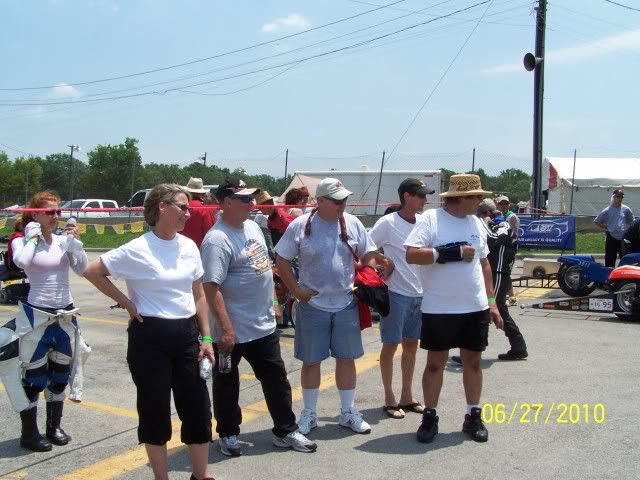 Here is one of those top fuel racing bikes I was telling you about. This bike is new and had a lot had a lot of troubles this weekend.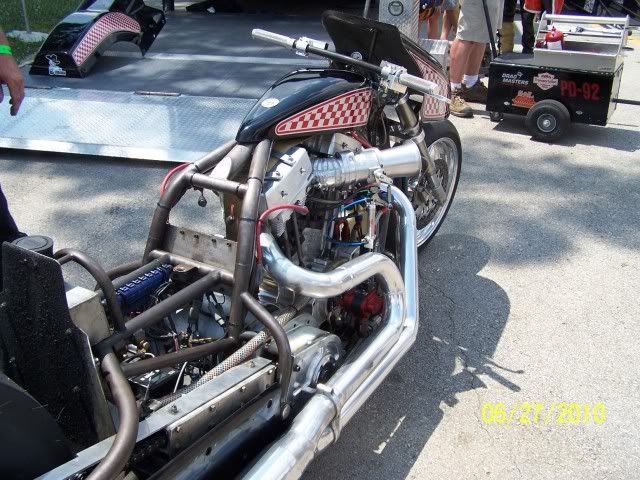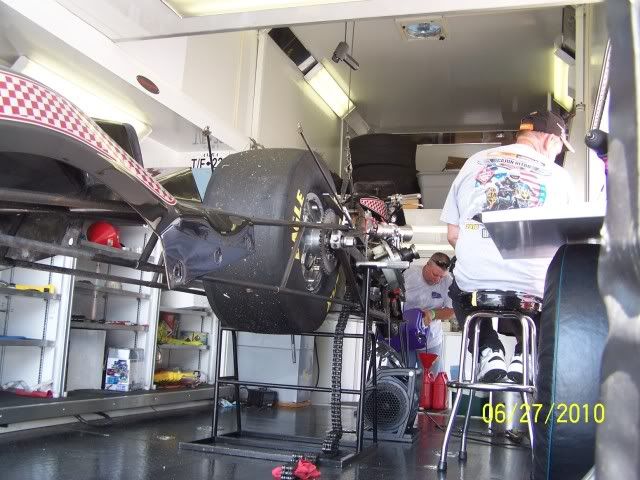 Here at the end of the day we cot to see him go down the track. Unfortunately I had camera troubles so I did not get the burn out or the run down the track.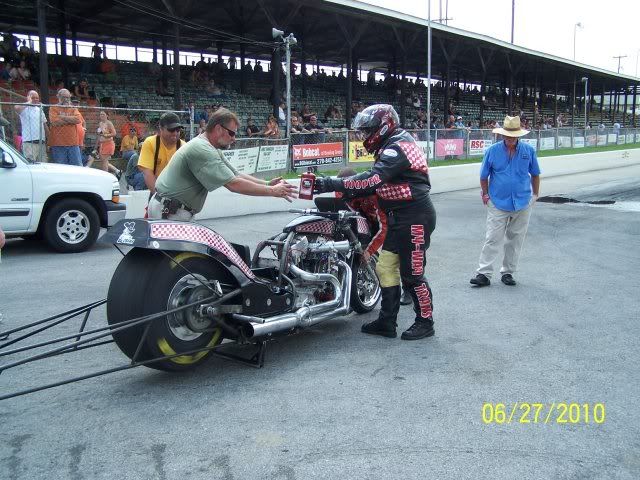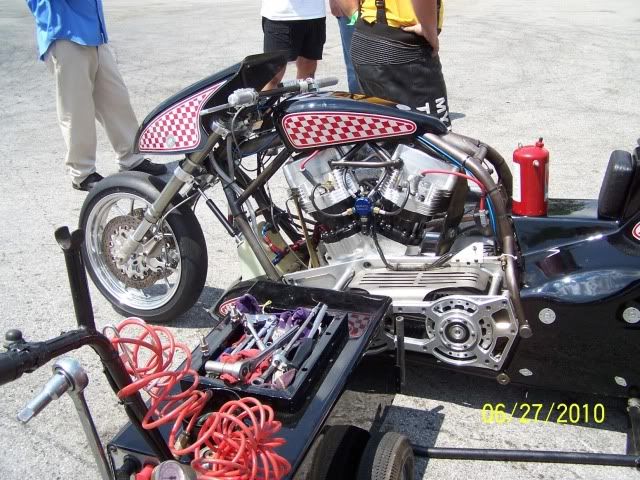 Now in the same pit is the owners other older bike. This is a carburetor nitro-methane bike about 400 horses and around 130 inches. This is a bike Willie built and sold several years back to this person.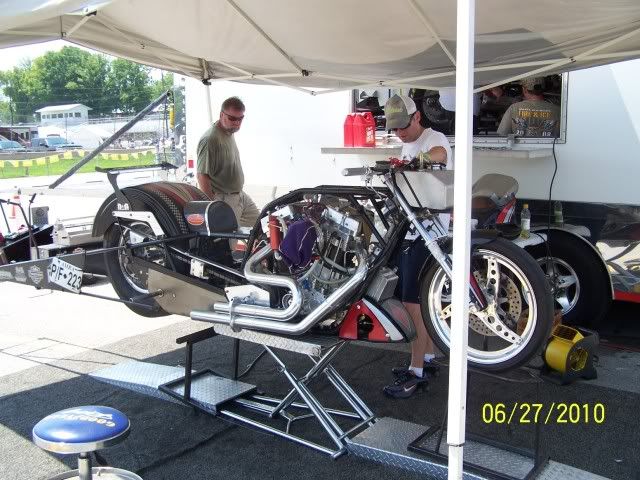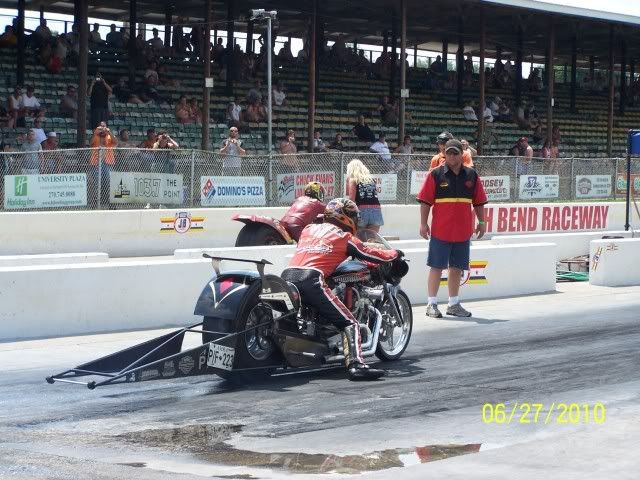 Here is the motor home rig that they live in and go down the road in. Also, are the pit bikes to tow and haul everyone to the track.
Here is the truck and shop trailer.
Now this is a father and son outfit the son has the old motor coach and pit trailer. The father has two bikes with the extra driver. The son has three or four bikes in his pit each bike have a driver and they all work the pits.