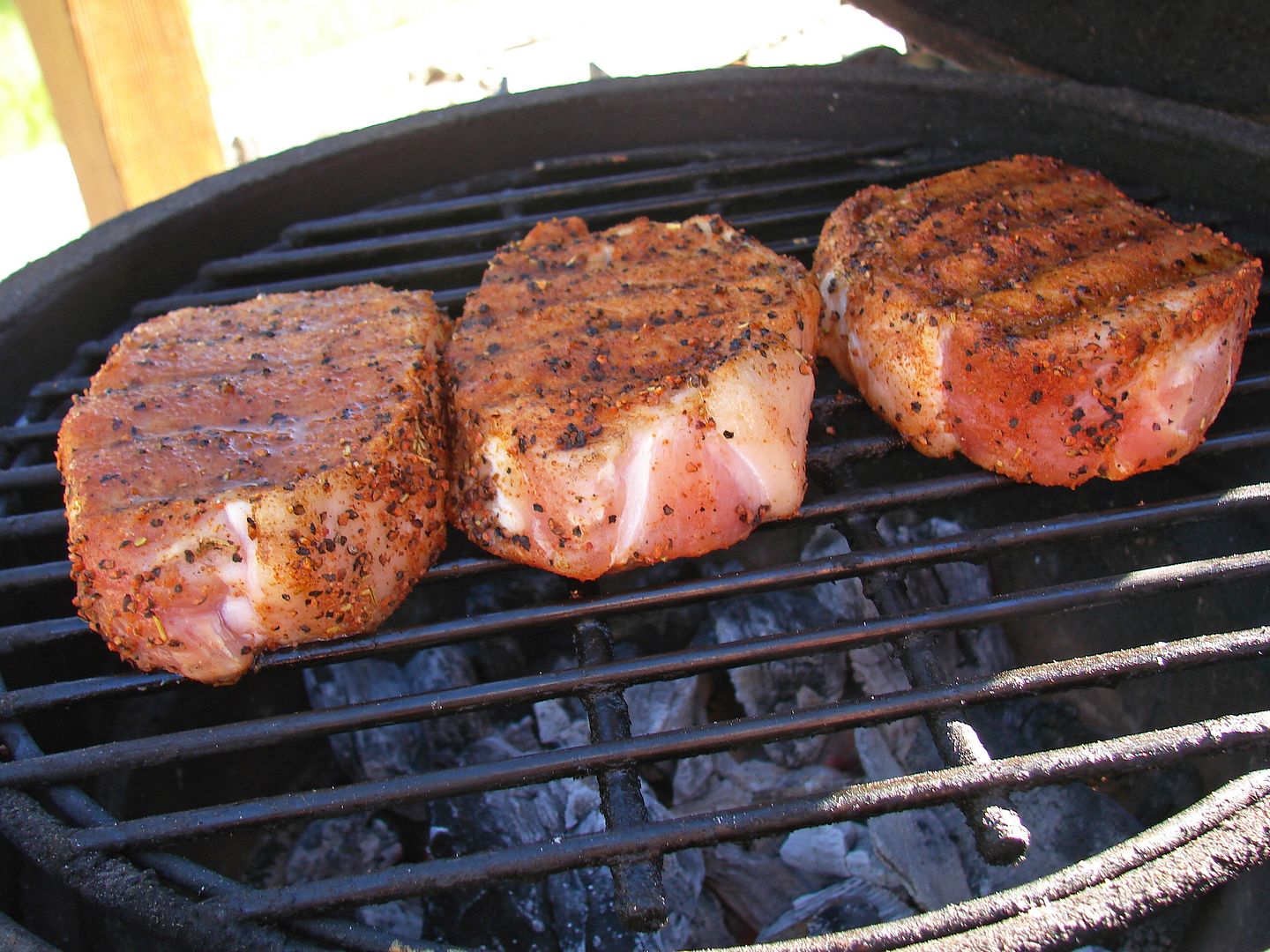 In my quest for the perfect pork loin, I've actually done a reversal on my brining method. The universal standard for brines is 1 cup (about 8 ounces) of salt per gallon of water. My standard flavor brine base has been 6 ounces (or about 3/4 cup) of salt per gallon of water, with optional goodies mixed in. I've had great luck with it. My new brine, which I'm calling my Lite Bine has only 3-1/2 ounces of salt per gallon of water (.875 ounces per quart of water).
I know, I know..... that's supposed to be too weak. I've said it myself for years. Heck, SmokinOkie would most likely call it salt water instead of a brine. Hehee.
So far I have done 4 full loins and 3 batches of loin chops, and I'm really liking the extra moistness I'm seeing. In all fairness I tend to season loins and loin chops more heavily than a pork steak or ribs for that matter, so I can't tell if it helps on flavor delivery like the traditional brines do. The next experiment will be done using an unseasoned chop.
Anyway, here are the Lite Brined Chops from the first turn (top picture) to the first slice.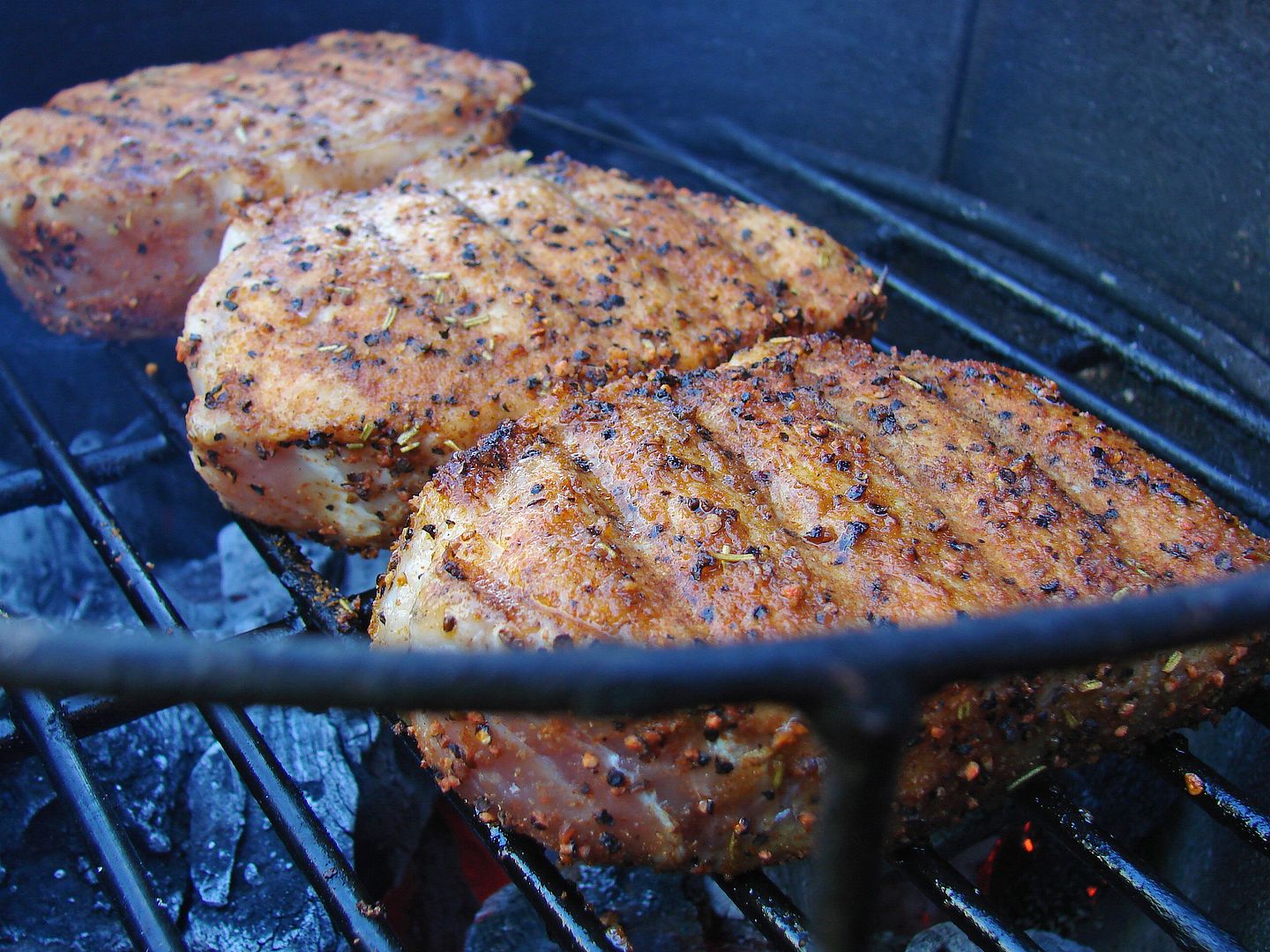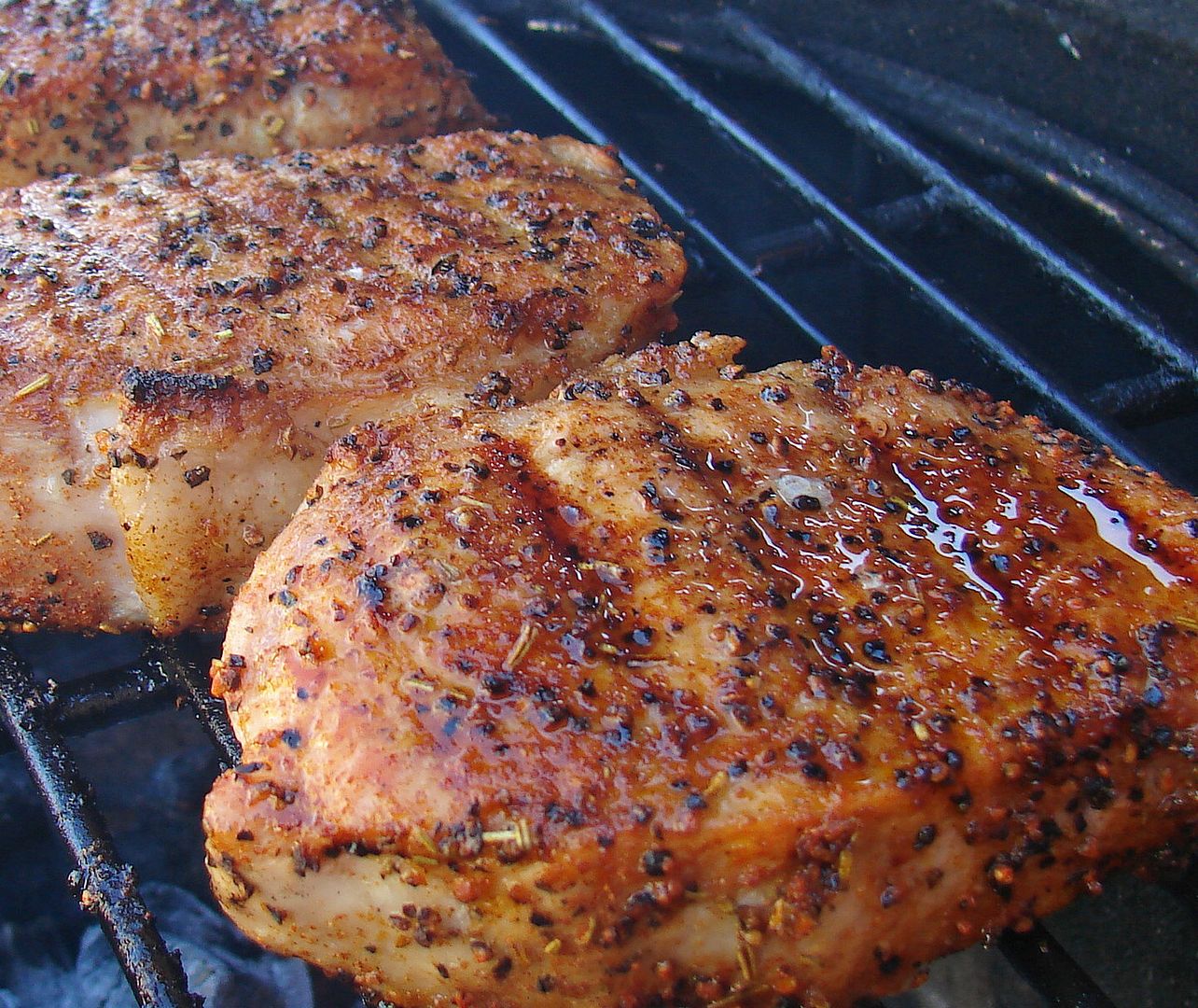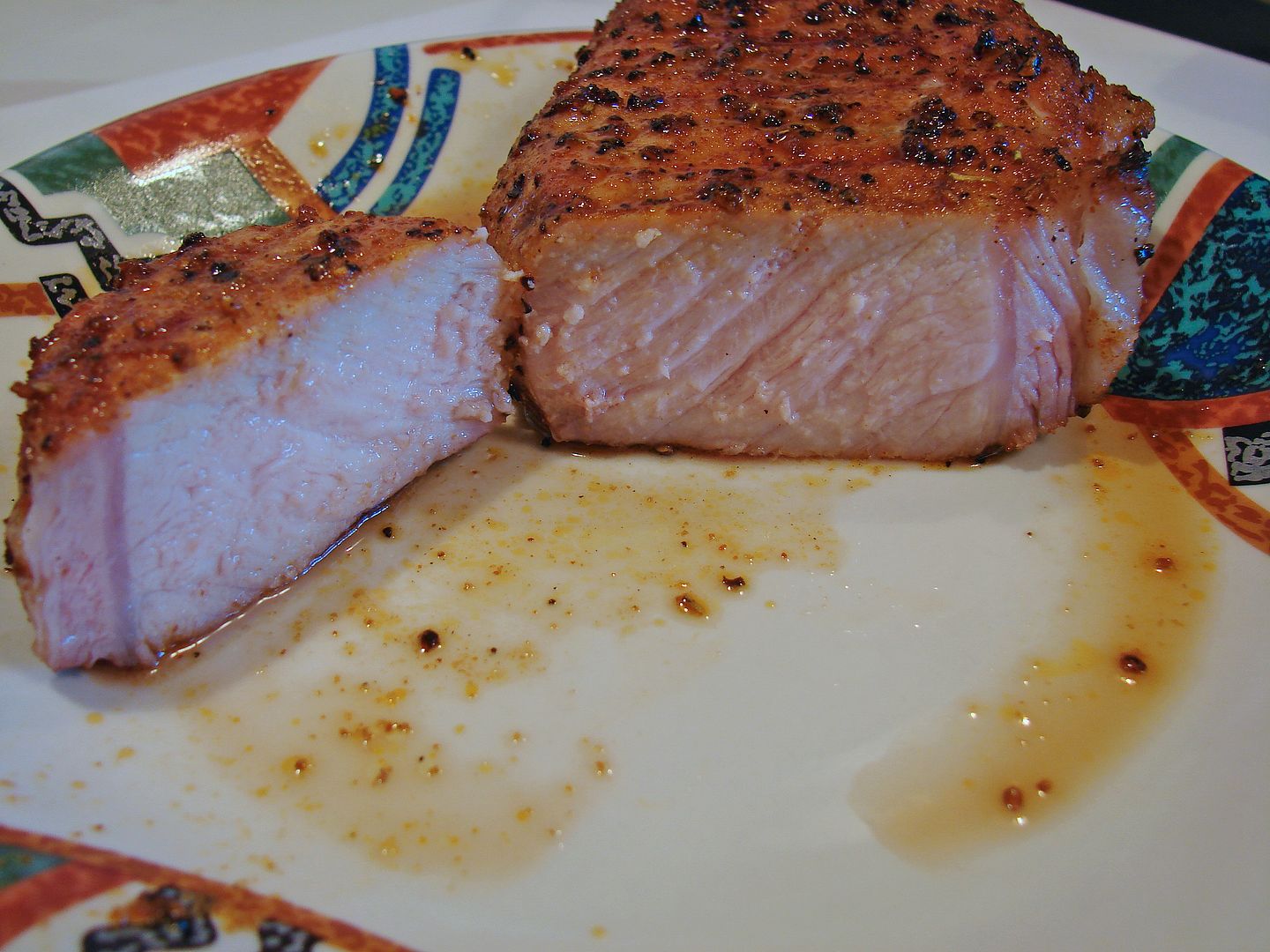 Happy Trails
~thirdeye~
Barbecue is not rocket surgery