I cooked pizza on the BGE for the first time this weekend and I didn't stop at one.
I used the plate setter and placed the pizza stone on the plate setter, raised by the three egg feet, as I saw on this site.
After the dome temp rose to about 400, I placed the first pizza on the stone. It cooked slowly and the bottom didn't brown until it had been in the egg about 20 minutes. By the time I put the second pizza on the stone, the temp was steadier (it didn't take so long to return to cooking temp after the top was opened) and this second one cooked in about 12-14 minutes. I could look through the top of the egg to see when the edge of the crust was browning to give me an idea of how far along it was. The third one came out great, just like the second one, but i noticed about 15% of the felt lining the top of the egg was scorched. I just snipped it off.
My guests loved the pizza and my wife, who was ready to heat up the oven when the first pizza took so long, said it was great!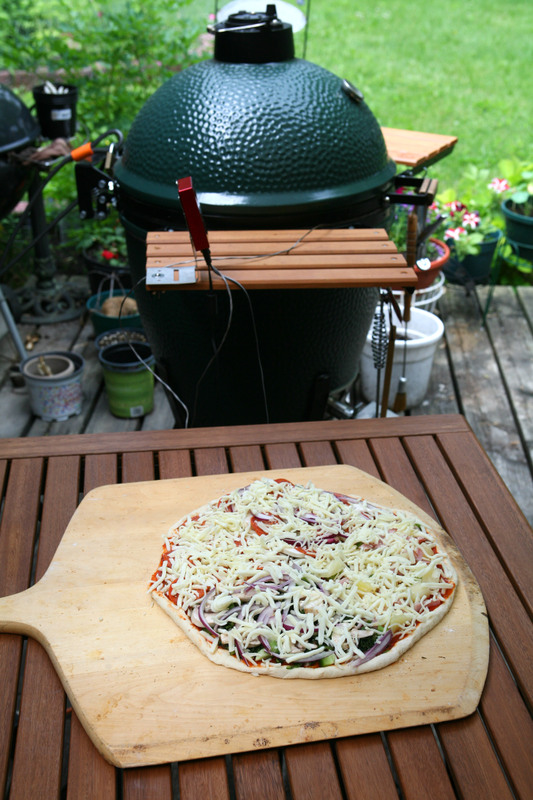 The strange looking green things on top of the pizza are leftover green onions from a catering job my wife had made that morning.