Looking forward to a delicious Christmas dinner? Keep our
Holiday Entertaining Publication
handy throughout December for all your holiday dinner needs. But you can also find some of our favorites on our
Country Christmas
page, including Christmas Ham and Peach Cobbler. Happy cooking!
The 17th Annual EGGtoberfest was amazing - here are the highlights 
Click Here
Doing a ceramic top
Hey Guys,
I have a typical table bulit from Naked Whizs plans. I used 2x4 and decking board. I really want to redo the top with ceramic tile. I have never done this before but feel certain after watching alot of HGTV that I can do it. I need to know should I use concrete backing board or will plywood work. And I would like suggestions for the size and type of tile. THanks in advance and all advice is truly appreciated!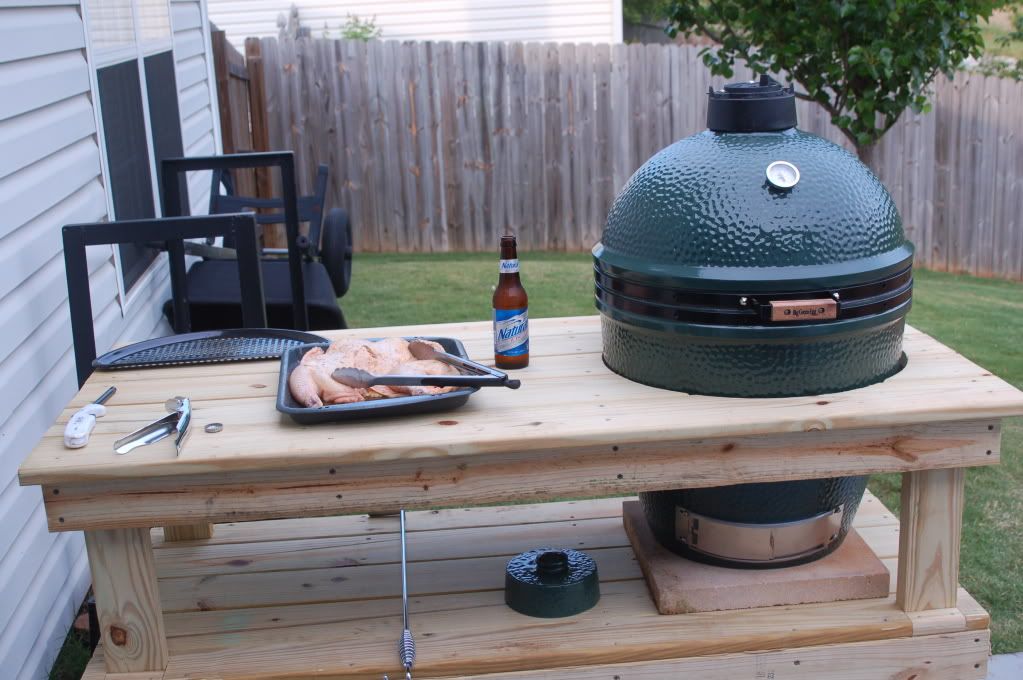 This is my current table but it does not look this nice anymore LOL it is covered in sacues charcol lump dust and various other unknown elememts.