First let me say I'm no expert in reviewing charcoal, this is just my experience with this new bag of lump I bought.
A 40lb bag, cost 40 bucks from Dickson Home Hardware. Made in Mexico.
Huge log sized pieces all through the top half of the bag. I didn't dump it all out to see what the bottom sized pieces were like but they're probably smaller...still pretty big from what I can tell.
One massive log which I'll have to break down to even fit in the egg!
In the firebox. I used the "smaller" pieces from the bag because I was just doing up a spaghetti sauce.
My new toy.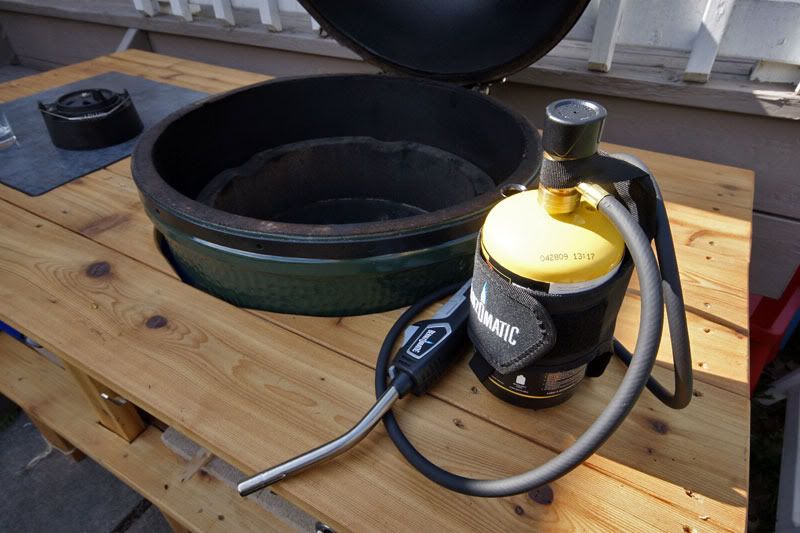 Starting to go. The flame is from a oil soaked paper towel I used to wipe down my D.O., didn't want to waste it by throwing it away in the garbage...
Well, that's it. It eventually got up to temp (took a little longer than with my Royal Oak lump) and I went on to cook my spaghetti sauce.
Thanks for looking.