i got a call a couple weeks ago from miles of smiles. he asked if i would come up to their store and participate in a egg class.. i was in charge of doind a appetizer. i chose abt's. so last night i prepped 36 of them. and took the rest of the stuff to make two more.. well i have not been in front of a class of people in 20 years so i was a little nervous. but everything went well. i stood in front of about 20 newbies. they were new egg owners that the store had contacted. like i said it was a really good turn out. did my spill showed them how to do a abt. answered some questions. then we served them some abt's. everyone liked them (as usual). the owner of the place did a segment on ribs and brisket. he went over some things like fire control and a few other odds and ends. then ronnie (aka miles of smiles) made hanger kabobs. and explained a few things. we all answered some questions. pretty good time was had by all. here are the photos.
the arrivial of a fellow egghead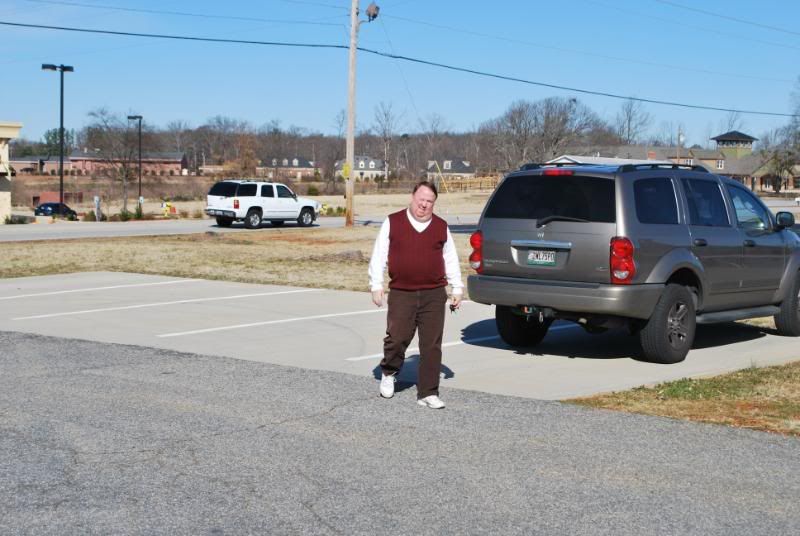 i made him take pictures :ohmy:
here is me looking at the new cookbook
here is ronnie
closer look at those kabobs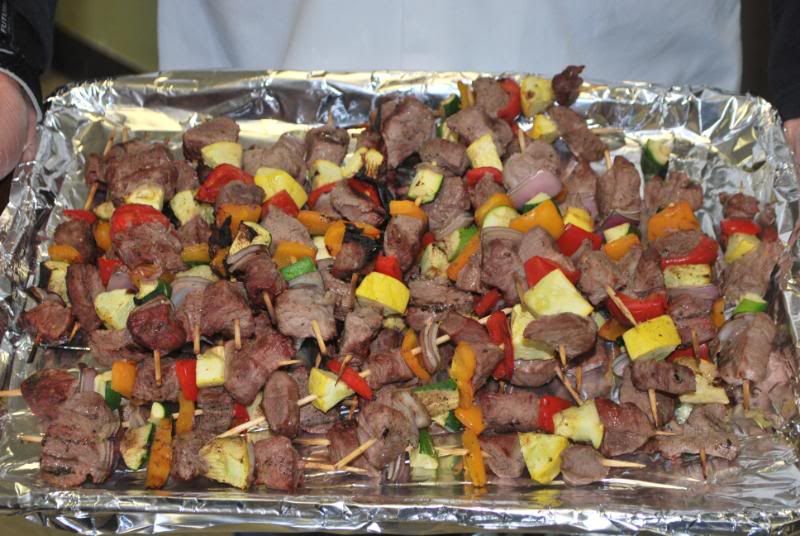 big dummy showing the class what it looks like after the cream cheese goes in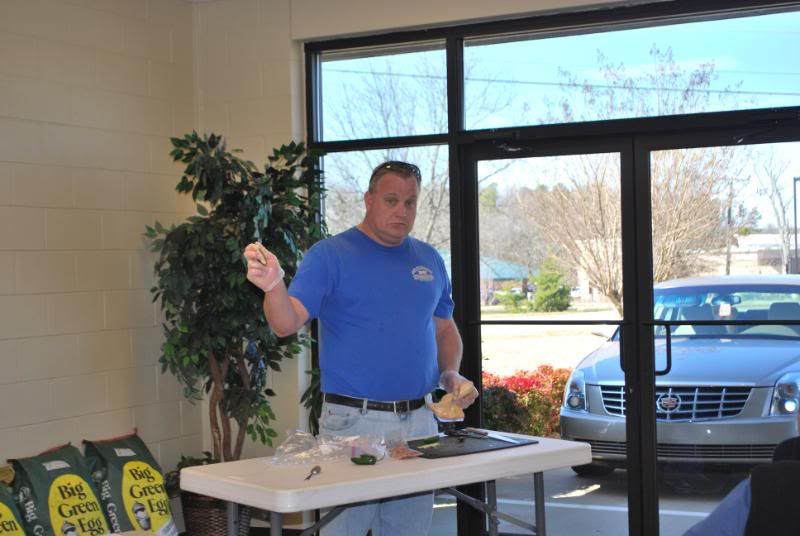 another shot of the big dummy with a wrapped up abt on the cutting board in front of him
i forgot to stick my tounge out :P
tim the owner and ronnie
tim going over some basics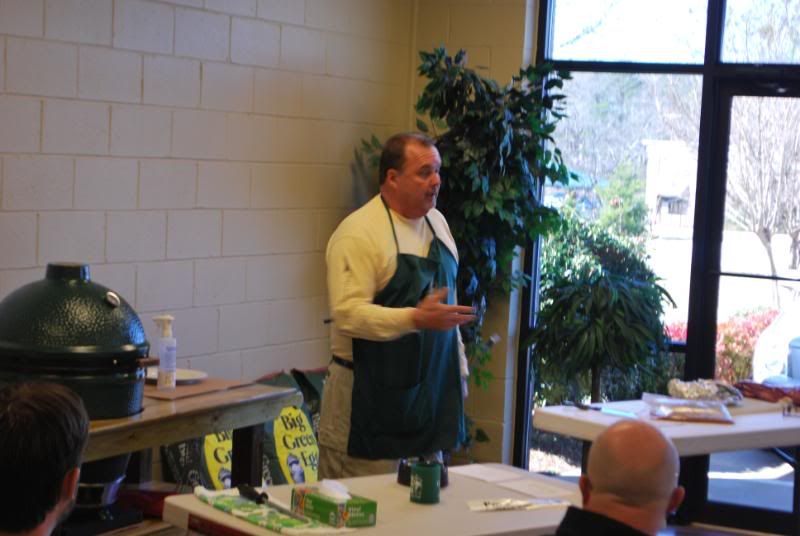 and other assorted photos
like i said it was a good time they were talking about doing another one sometime..
kim was there since he had been to so many classes at the mothership to give the store ideas on what to do diffrently next time.. maybe next time he will get a chance to cook something of his own. he cooked a bunch of stuff that ronnie had brought to cook. maybe next time his creativity will be used more on filling my belly :laugh:
thanks ronnie for asking me to come i had a blast..
happy eggin
TB
Anderson S.C.
"Life is too short to be diplomatic. A man's friends shouldn't mind what he does or says- and those who are not his friends, well, the hell with them. They don't count."

Tyrus Raymond Cobb