Over the years Richard FL and some others have put up posts regarding Pork Char Sui. Last week there was another post and I decided to give it a try.
Here is how my cook went.
No smoke wood, short marinade, indirect, 375° until the pork tenderloin was 145°. Cook took about 30 minutes or so.
Just put on the egg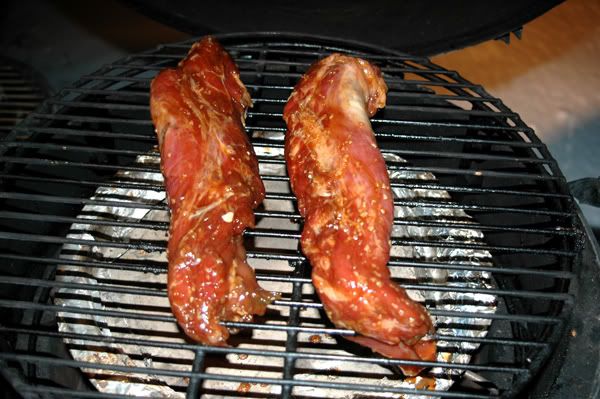 Just before pulling. I did mop 2 times during the cook.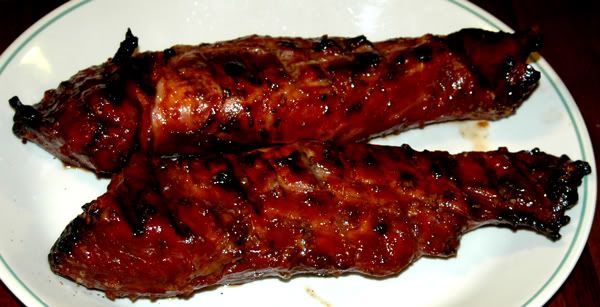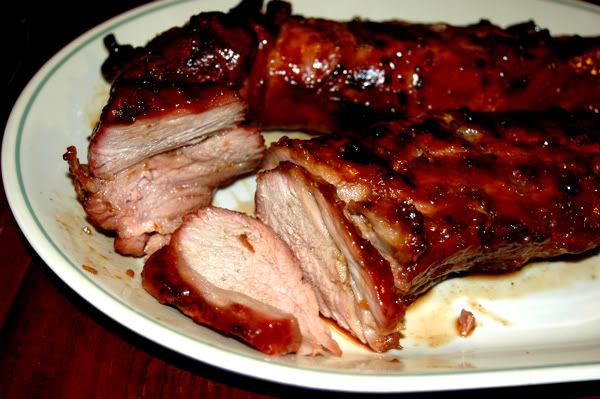 Here is the recipe:
Grandpa Kwock's Char Siu:
2 Tbsp Hoisin Sauce
2 Tbsp Soy Sauce (dark or regular)
1.5 Tbsp Rice Wine (sha sing wine)
2.5 Tbsp sugar
1 tsp salt
1 tsp catsup
1.5 Tbs minced garlic
1/4 cup honey
I used 2.6# pork tenderloin
Mix ingredients, put zip lock with meat and let marinate or 2 to 6 hours. I used a vacuume tumbler for 20 minutes. But I would let it marinate for 12 hours in the fridge.
Then on the egg. I did mop 3 the top 2 times during the cook and top and bottom once again 5 minutes before pulling off the egg.
Very easy and rewarding cook.
My dear wife, the one who must be obeyed, said this was the best food she has had off of the egg yet. 4 thumbs up from GG and the Mrs.
As recommended by Richard FL I am going to try with butt on the next cook. Richard said it gave more flavor to the meat.
GG