I have been eating and cooking tandoori, chicken & lamb for many years both with the BGE and not. A few months ago I decided that a vertical holder for the skewers and high heat 550-600F would get me the 7-9 minutes cooking time done evenly.
So had a pottery base made to hold the skewers, the pot was fired at 2250 so that should work for the high heat of the LBGE. Friend of mine "AVOCADO JOE" a lurking egger for years, my mango connection, had been to the california wine country a few months back and saw a cooking demo for the BGE with clay pots turned upside down and the skewer in the hole.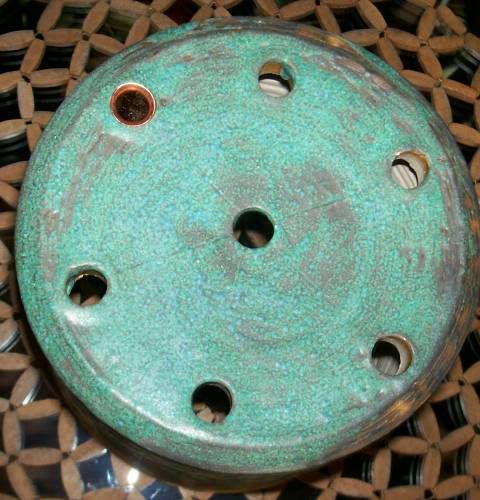 Then had to find some skewers that were over sized for my project and would deal with the high heat.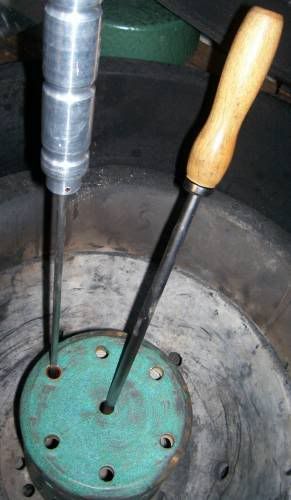 Took some boneless skinless chicken breasts and thighs and marinated in plain yogurt and tandoori seasoning for 24 hours.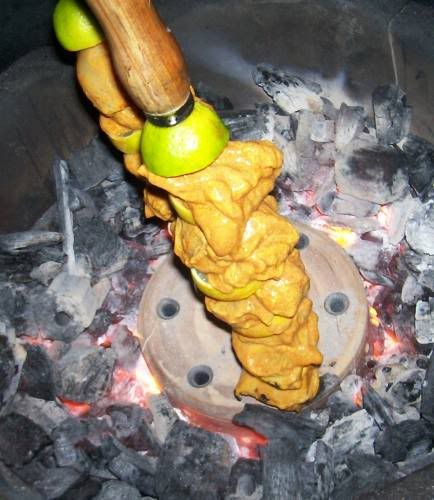 Cooked at 550-600F for 6-7 minutes and served with coucoucus and veggies. Worth the years of waiting to get to the finished product.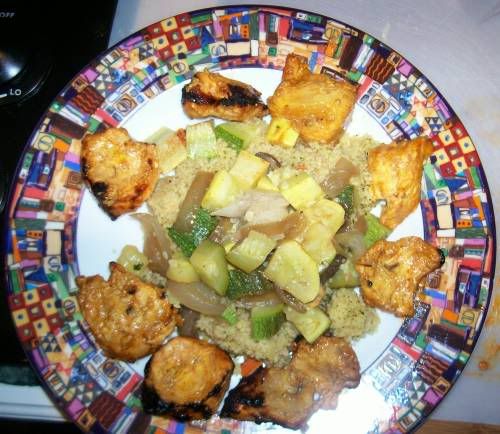 .