Was out of town this past weekend and missed my Friday night pie.Had some autolyse dough in the fridge over the weekend and it was ready to go tonight.Cooked with plate setter up and little feet under a pizza pan on a pre heated 600 degree dome temp.When the pie went in the temperature dropped to five hundred and I kept it there for ten minutes till it was cooked.
After ten minutes it was done.I added some fresh basil and some Parmesan cheese and drizzled some EVOO over the top.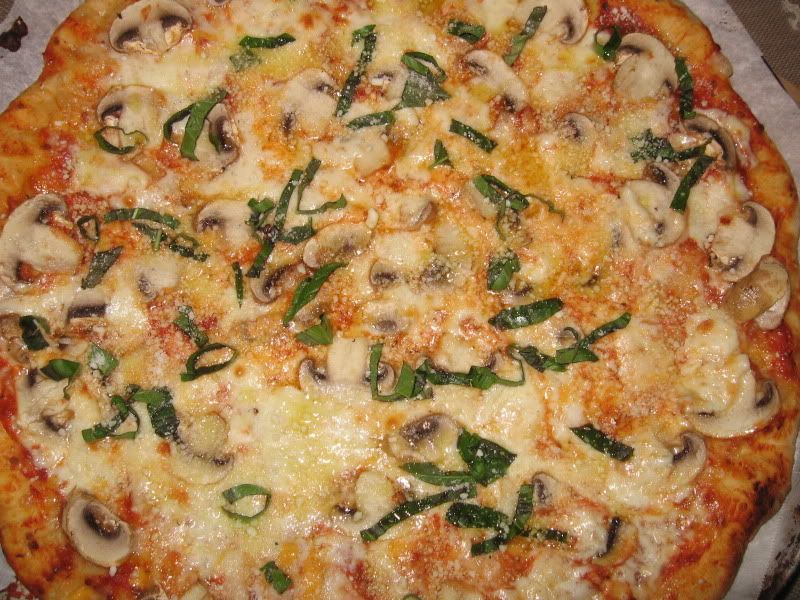 Let it rest for five minutes and got the cutter into action.