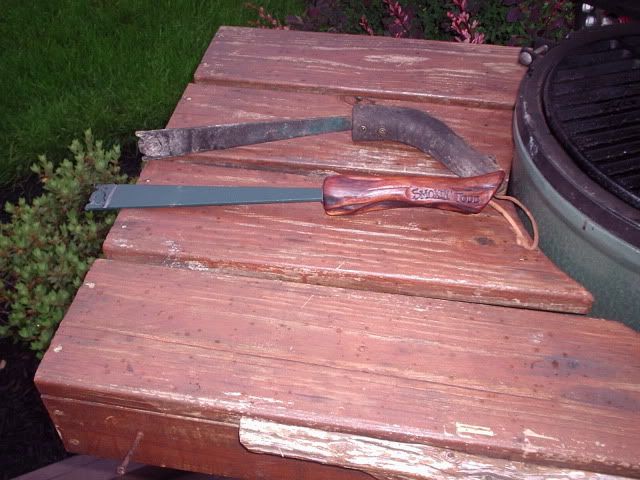 http://www.lawnrangerbbq.com/
For those that dont know Lawn Ranger is the master of must-have tools for using the BGE and has been making them for eggheads accross the USA for years!. Many Eggers here have them. The common response of must-have accessories is a plate setter, but u need something to handle the grates. Plus it's a trade mark if being an Egger!
Above photo- top lifter is the original series when he started making them about 10 yrs ago. Trust me, it weathered harsh Pennsylvania weather over the decade, and traveled to many Eggfests accross the USA- and still works great! I keep it as it has character.
Bottom one is the one that arrived today. Both engraved with whatever u want. Most here, like myself, have forum handle engraved.I am so excited! Beautiful! Thanks Lawn Ranger(Mike)!!
The most common use- lifting the grate. Allows ease of lifting HOT/dirty grates with ease. Most importantly I have one as it just adds appeal to Eggin'!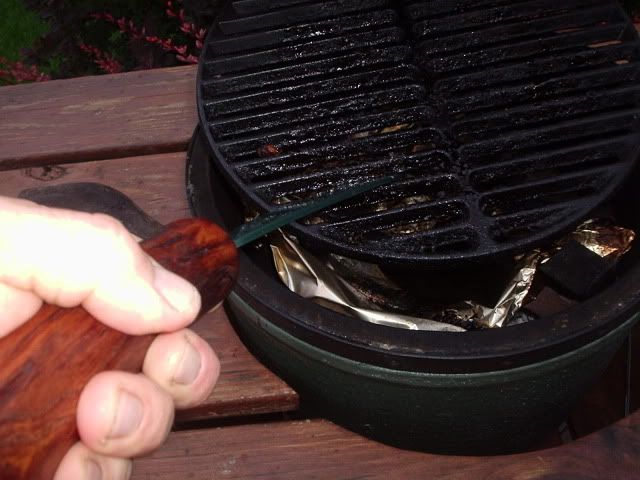 As an added feature can easily scrape away all that unwanted crap of your grate.