Yesterday I put 5 drumsticks in a ziplock with buttermilk and a liberal amount of salt, cayene, Chipotle powder, garlic powder, hot sauce, and pepper.
Refrigerated overnight and then coated with cornflake chips.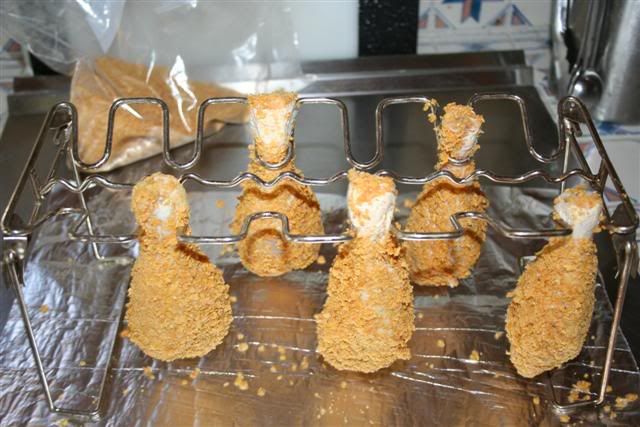 Put them on at 350 dome indirect.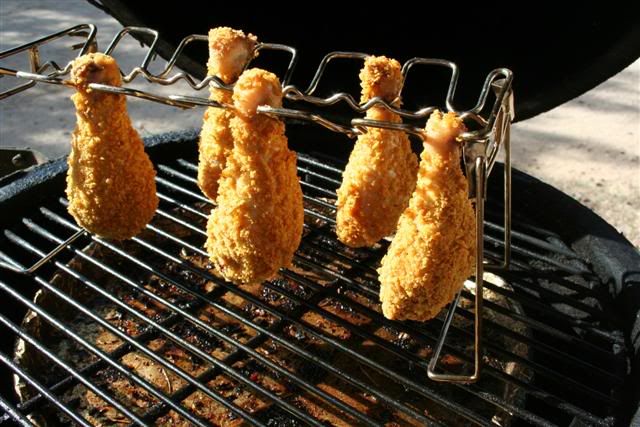 Added an ear of corn for the last 40 minutes.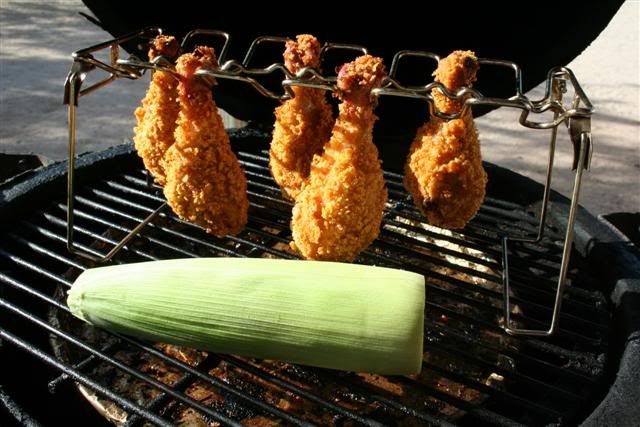 Coated the corn with mayo and Tony's creole seasoning, this was some seriously good chicken. Tangy, spicy, extremely crispy, and delicious.