Using Google's free 3D rendering program SketchUp, my Dad whipped up a mock-up of a BGE table to hold my Large/Small Eggs.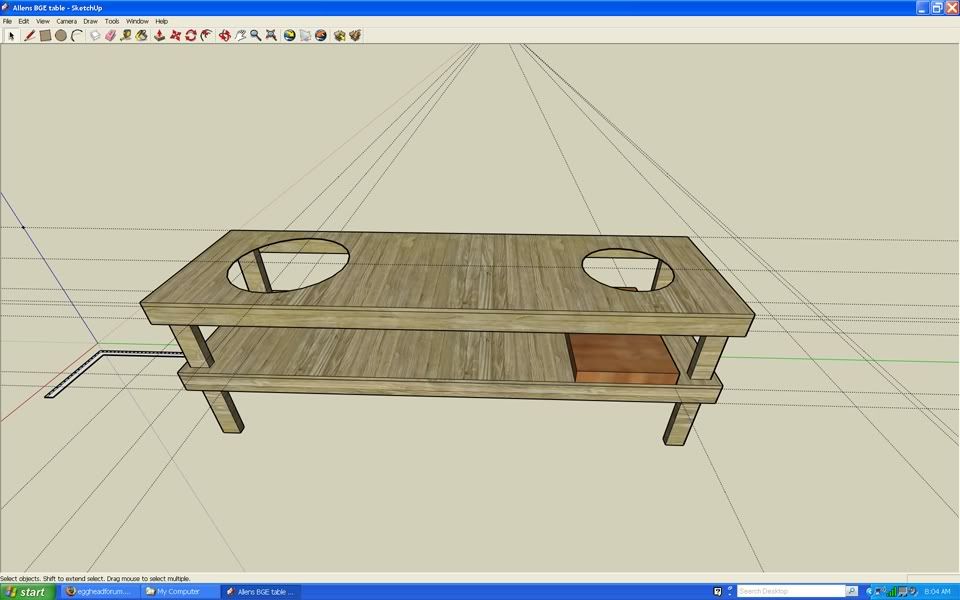 After undergoing a couple revisions with slight modifications, construction commenced.
Then around 8:00 last night, he pulled up to my house and delivered the almost-finished product!!!!!
I'm still in shock of how amazing it came out. It is built solid, and will no doubt last a looooooong time. I also can't believe that he started this project on Saturday morning, and delivered the table on Sunday night. That's insane!
In a couple weeks, he's going to come back over and we're going to sand it and put some kind of seal/weather-proofing coat on it. In addition, we want to add some extras like mount a heavy-duty power strip, a cast-iron bottle cap opener, and a can-crusher. Also, he just threw together some scrap-wood to make the "small-raiser"... so he wants to re-do that at some point.
A little later, I'm going to take my good camera and snap a bunch of pics from different angles. Stay tuned! :woohoo: :woohoo:
Now, to find where to nominate my Dad for the "Best Dad Ever" award...
:P