Little Chef is going to have my asteroids. The day started off fine. I started the prep for the Zippylip inspired Bubba Cakes and Bubba Bites.
Mixed up 2/3 ground beef, 1/3 ground pork, Taco seasoning, 1 egg, and panko bread crumbs into a bowl and gently mixed.
Next: cut the jalapenos into slices and some into a small dice. Took the seeds and veins out of the slices then stuffed them with cream cheese.
Filled the bottom of a silicon muffin mold the the "meat" mix and push down a pepper cheese plug for the Bubba Cakes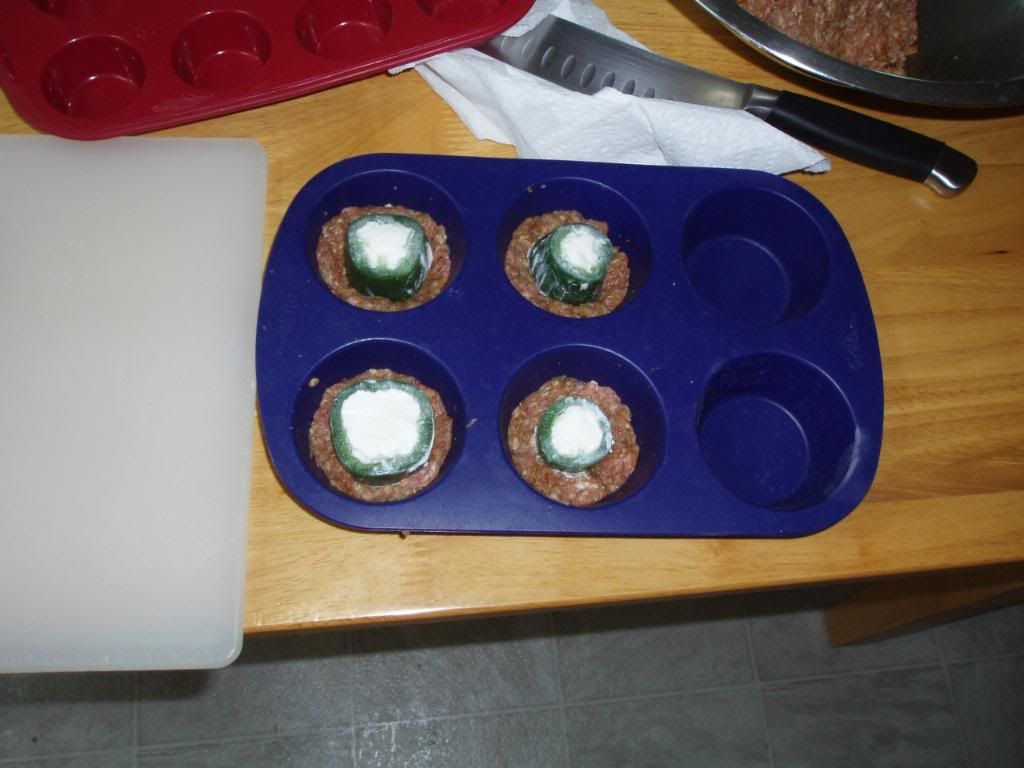 Some I topped with bacon, others with hard salami. Some are stuffed with a "plug" some, diced onions and jalapenos. Some of the Bites were down upside down. Put the dice mixture in first then the meat mix. Here they are before going on the egg.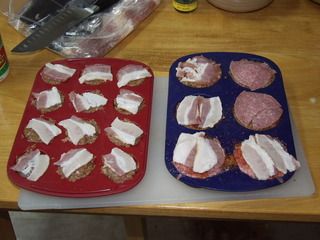 Now for the Dog House part: I put a little too much apple chips on for smoke and was afraid that the creations would taste too smokey. So I opened the dome and open the bottom vent to burn off the chips.
Well that should take about 10 minutes. Being the a good Bubba and not wanting Little Chef knowing what I did to her kitchen, I started to clean up. 45 minutes later I looked at my watch and thought the bite should be ready about now. As I went out the door I just remembered that the dome was up and the bottom vent was wide open. Did you know silicon melts at 900 degrees? I do. :huh: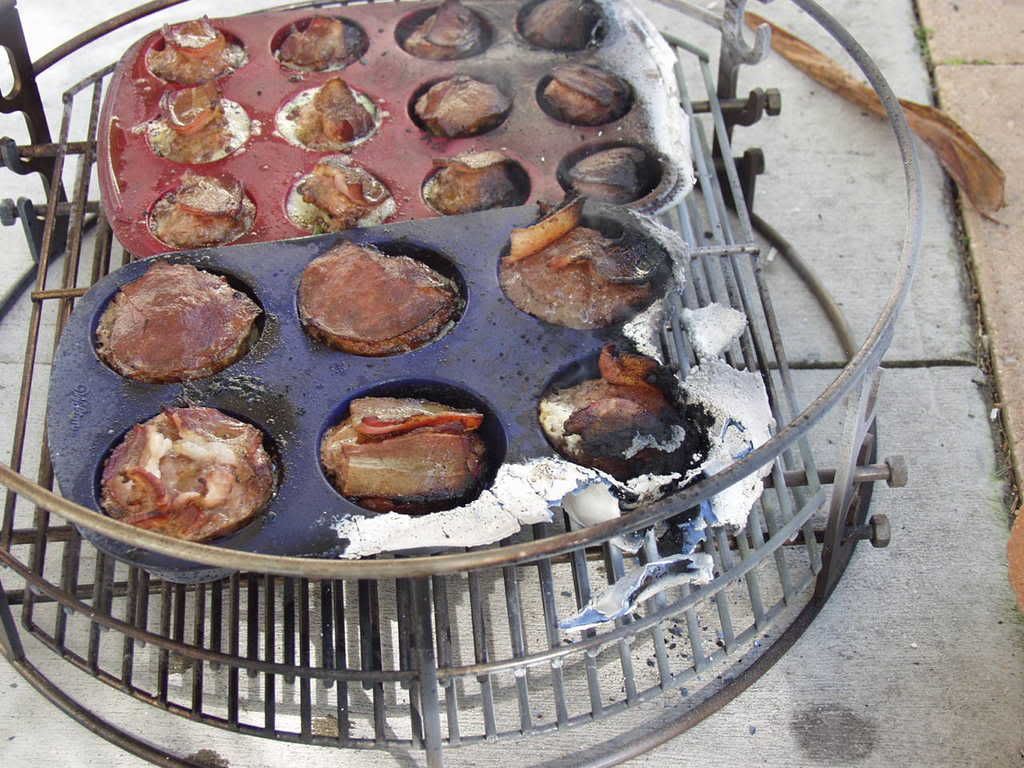 I sure hope Bed Bath & Beyond has those in stock. If not, I will be sleeping on Zippy's couch. :blink:
SEE YOU IN FLORIDA, March 14th and 15th 2014
http://www.sunshinestateeggfest.com
You must master temp, smoke, and time to achive moisture, taste, and texture! Visit www.bubbatim.com for BRISKET HELP