Cooked some baby back's on Saturday. I received some Blue's Hog on Friday afternoon to my delight. That stuff is great!
I did the Carwash Mike method on the ribs, used some yellow mustard, followed by dry rub. Then I put on some brown sugar and another layer of rub. For the rub I used some Famous Dave's Rib Rub. It tasted great without the sauce too.
Total the cook time was just under 5 hours.
Here are some pic's.
Sprayin' them down.
Brushing on the Blue's Hog.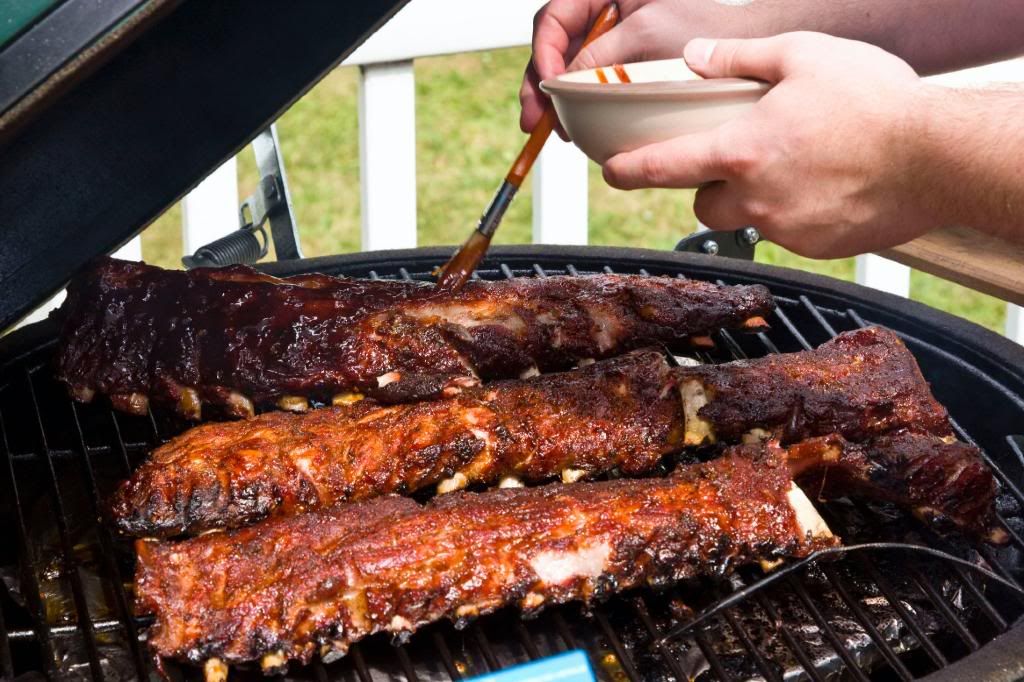 Been smoking with sauce for about 20 minutes now. Ready to come off...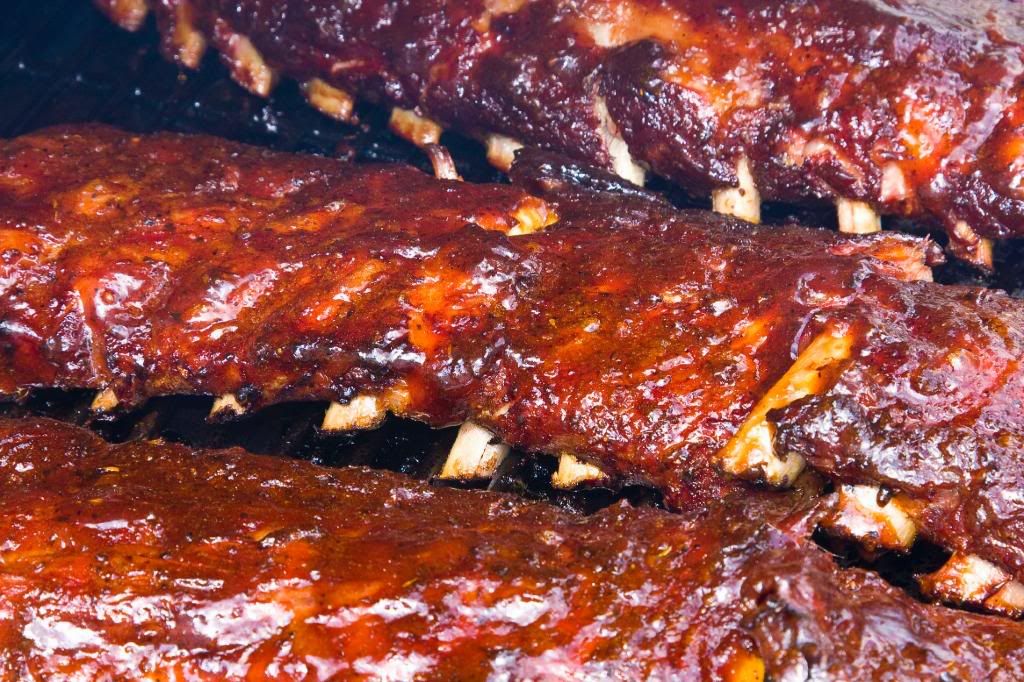 The feast. My dad's been asking me to cook ribs for a couple months and when he came down this time I had some to make. Here's dinner, the veggies hadn't made it on table yet. The grilled pineapple (in the back) was really tasty. It's got a glaze of cinnamon, EVOO, cloves, lime juice, and honey. I can post the recipe if anyone is interested.
Hope everyone had a great weekend. It was perfect weather up here in South East Minnesota.
-John