this method works beat for thighs as the wings do dry out a little, but its all about the skin with these for me.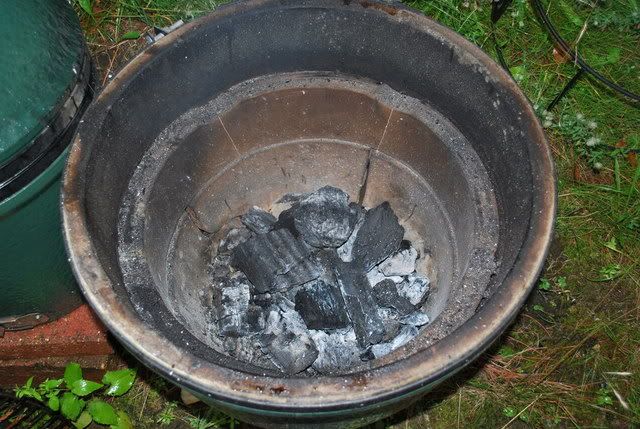 i start out with very little lump as i want to maximize distance between the grill and the fire. this doesnt look like enough but for a direct cook its plenty, infact this is all the lump i use for a direct rib cook that will last 7 hours, you use alot less lump with direct cooks.
get the grate raised however you do it, the higher the better
wings were seasoned and then put in the fridge for a few hours
i leave the daisy open more on thighs and wings to help with the moisture problem of the egg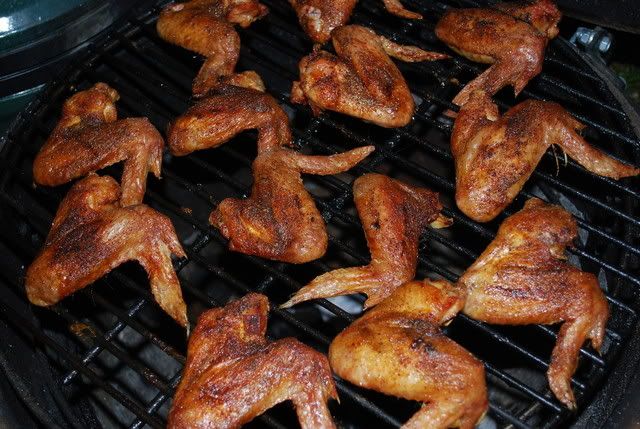 flipped them at an hour, then skinside up again after an hour and forty five, then finished cooking til they looked crunchy, 250 degrees, this cook went 2 hours and 15 minutes but i dont cook by times anyways.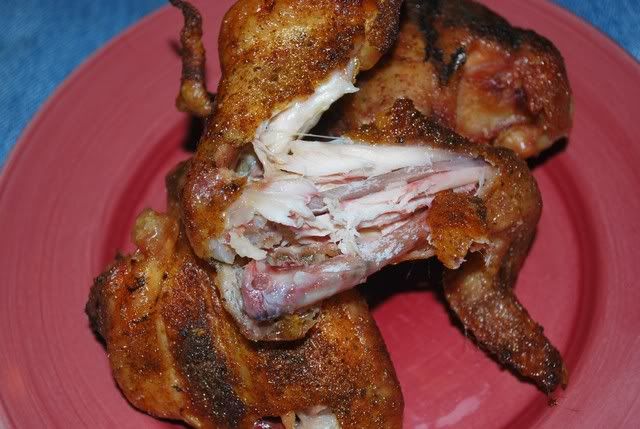 maybe not what everyones looking for, but this is how i like them, crispy skin, slightly dry and not greasy.