It doesn't get much hotter than the EGG cookin' in July! Make sure to keep yourself hydrated with a bit of whatever you're using for the
Beer Can Chicken
.
Ice Cream Sandwiches
are also a great way to stay cool. Looking for some great ideas for a summer cook out? Try out a
Pimento Cheeseburger
or
Dr. BBQ's Spare Rib Surprise
. Just don't be surprised if your neighbors stop by for a quick bite when they smell what you're cooking!
Big Green Egg headquarters has moved - come visit our new showroom and check out the museum and culinary center too! 3786 DeKalb Technology Parkway, Atlanta, GA 30340
Help for Tonight
Hi Everyone.
I've got some HUGE pork chops from Lobel's on tap for tonight.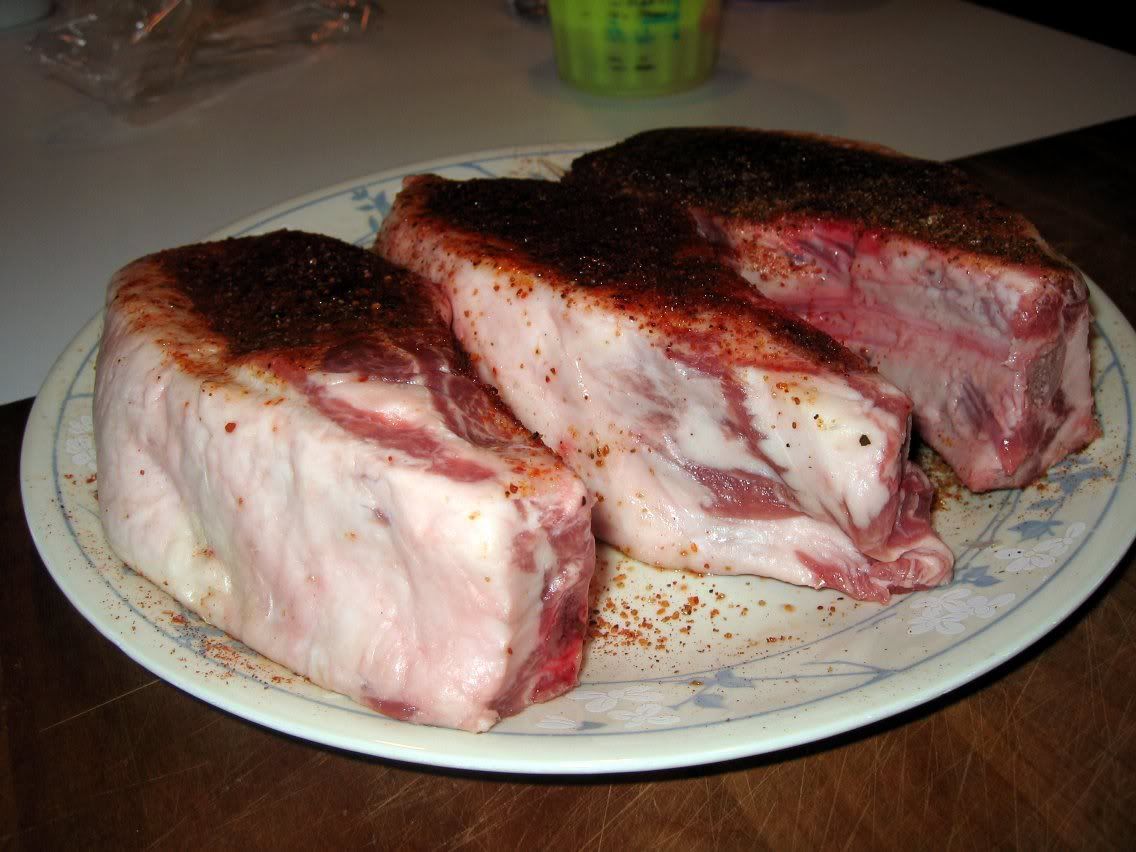 They are 2" - 2 1/2" thick. I want a nice seared crust, but they are also going to need a while to cook. Trex them 2-3 min a side then 45 min or so at 350?
What would you do?