(Hope someone sees this at biggreenegg.com, I can't figure out how to post pictures there...)
Despite my fire going out at 15 hours (not using Cowboy lump again) and despite the fact that I couldn't get past 195 internal, the BBQ Guru worked like a champ and dinner was excellent. Hope you enjoy the pic's. BTW, what's the best way to warm up leftovers?
Butt after 21 hours at 225: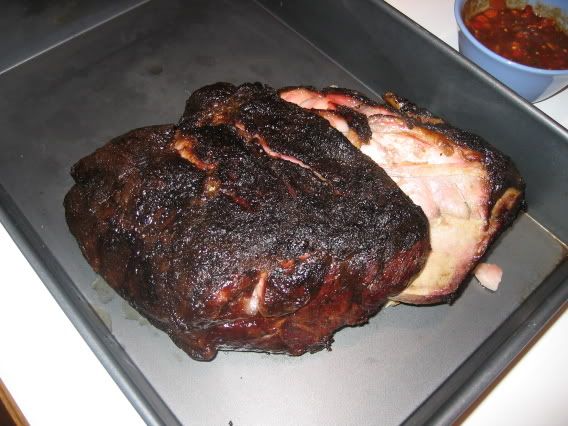 Butt Pulled: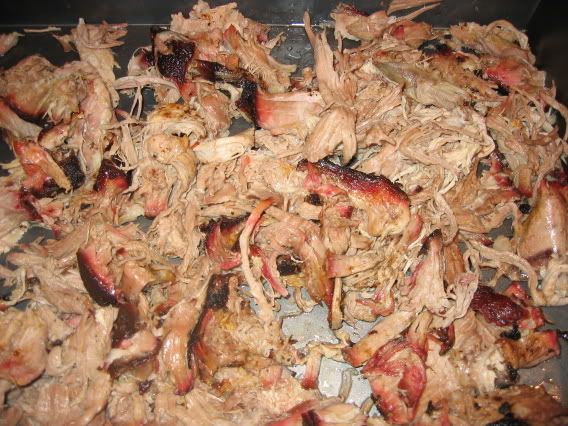 Dinner! Cheap hamburger buns, homemade coleslaw on the bottom.