Seems like life has been keeping me way too busy lately. Nine days between firing up the Egg is way too many in my book, but sometimes things are unavoidable. But I was able to get after it Saturday. I've been wanting to figure out some type of potato salad for awhile that involved grilling just for the heck of it. I knew I wanted it to have bacon and I wanted it to be cool and creamy. What I came up with I'm gonna call Bacon Blue Cheese Grilled Potato Salad. Thought about adding in the adjectives red and purple but that would make it way too long IMHO. Started off by par-boiling some red and purple taters.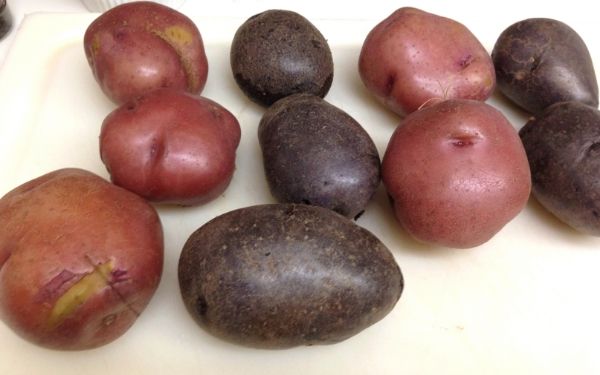 Once they were done, I fired up the Egg and cracked open a Mexican cerveza I brewed awhile back and waited for the temp to get just right.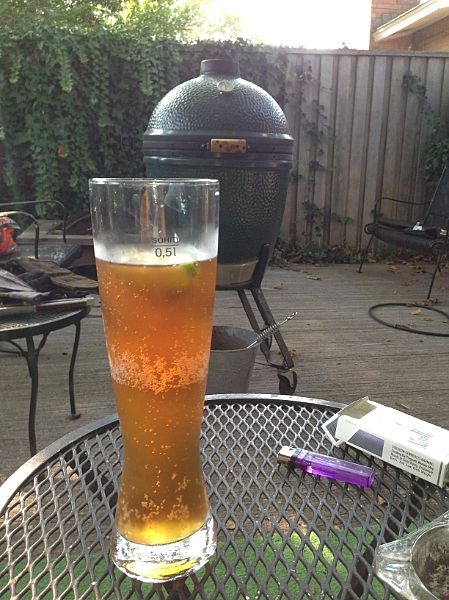 I've never used purple potatoes before. Kinda shocked at the color. I mean I knew they would be purple, but still...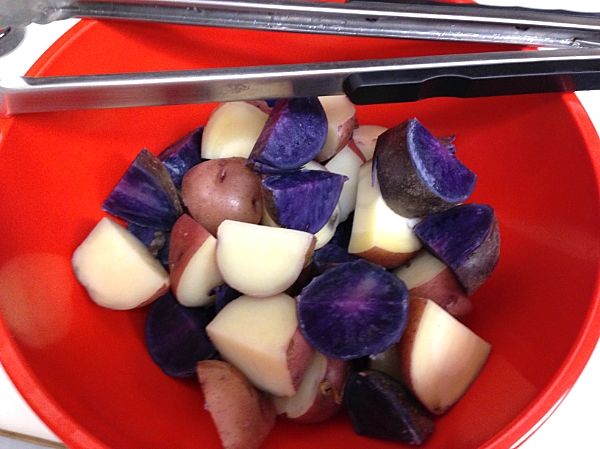 They went on the Egg at 450 for about 10 minutes or so.
Oncce they came off, I chopped them up into smaller bite sized pieces and added in the rest of the stuff.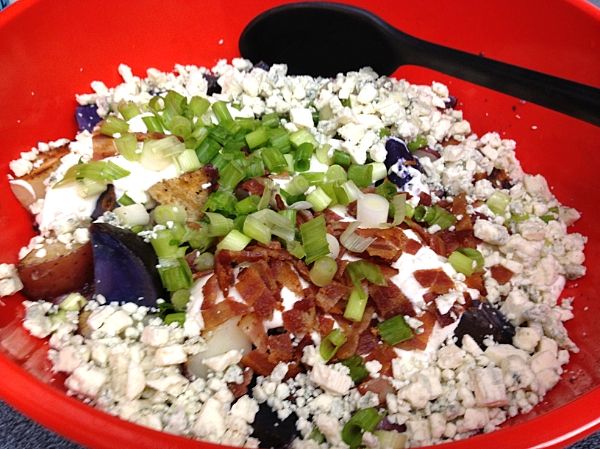 I let them chill and then started on some Buffalo wings and some hatch chile cheese sausage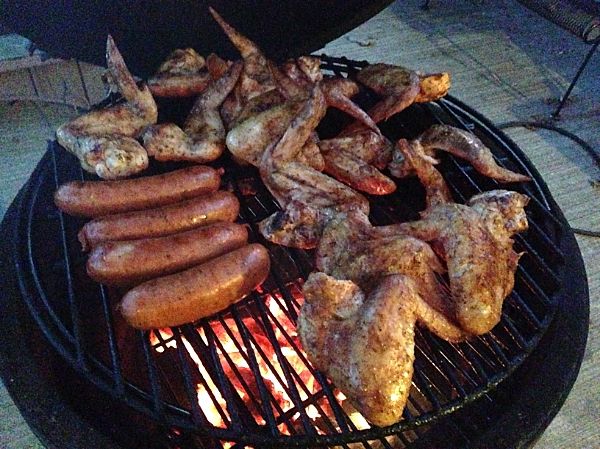 Served it up on our finest China along side some brussel sprouts that Mrs. G whipped up.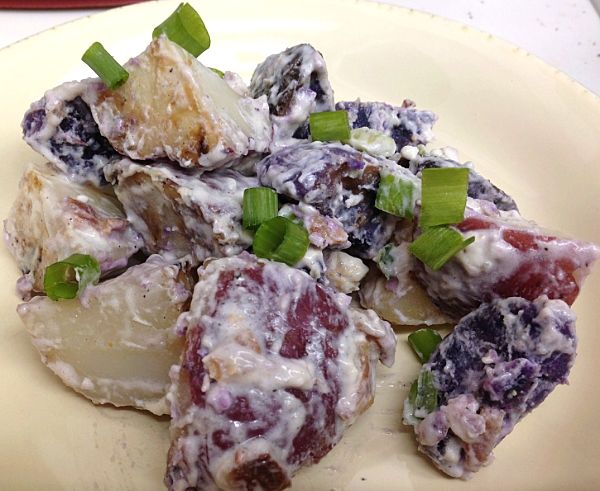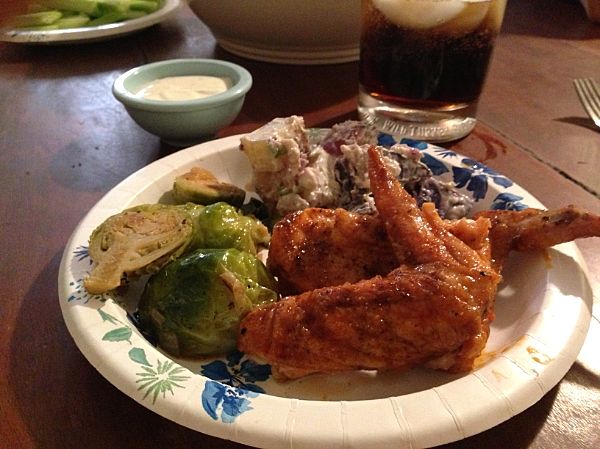 It was so nice to sit back for once, fire up the Egg and watch some football. Really liked the potato salad. One thing that I didn't forsee was how well the blue cheese in
the tater salad would work with the spiciness of the wings. Great combo.
@Dyal_SC - yes, my tater tots were jealous, but it was worth it.
Bacon Blue Cheese Grilled Potato Salad
Rowlett, Texas
Griffin's Grub or you can find me on Facebook
The Supreme Potentate, Sovereign Commander and Sultan of Wings