We did a brisket yesterday and it turned out to be the best one yet!
This is the method we used for a 8.5 lbs flat:
The next morning we fired up the Large BGE and rubbed it with black peppercorns ground up in the Molcajete.
Once the egg stabilized at 226° we put in on fat side down.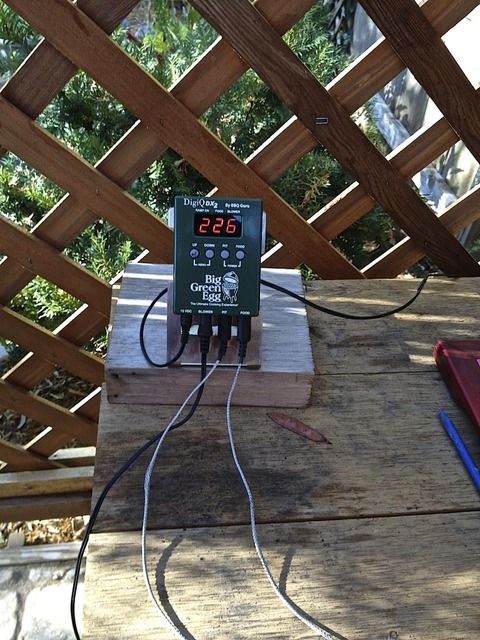 Once it got to 165° we took it inside and injected it with a beef broth, bouillon, Worcestershire, and black pepper mixture.
Bumped up the egg to 300° and put the brisket back on wrapped in foil. We checked it at 195° and the thermometer was not sliding in easy so wrapped it back up and checked it again at 205° and it was much better.
Pulled it off and FTC for two hours.
We went to the Farmer's Market and bought a bunch of Okra, I have never made grilled okra so I found a
Steven Raichlen Recipe
I added grape tomatoes, sweet onion, and red bell peppers to the skewers. Turned out great but like green beans and asparagus it needs to be eaten right after pulling it off the grill.
Pulled the Brisket out of the cooler and sliced it up.
The finished plate.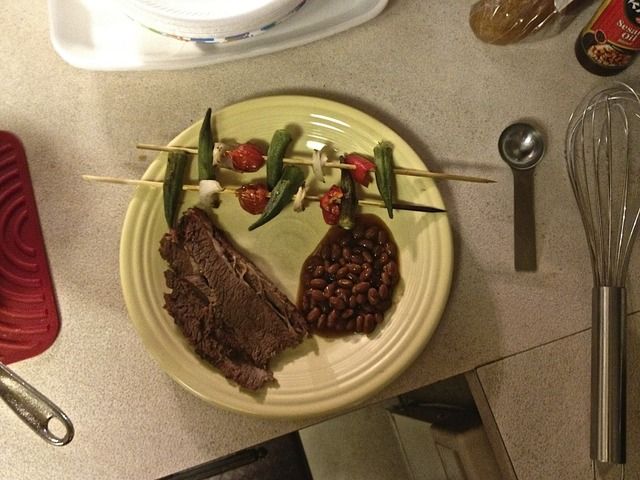 Total cook time was 4 hours to hit 165°, 3 hours to get to 205°, and 2 hours FTC.
Large & Small
BGE
, CGW Two-Tier Swing Rack for
BOTH EGGS
, Spider for the Wok, eggCARTen & and Cedar Pergola my
Eggs
call home in Edmond, OK.