Hello My name is JLOCKHART. I used to be a reqular on this forum but I have been working so much over time I may have been forgoten. I still can't spell and may not be able to cook any more but lets find out shall we. The raws: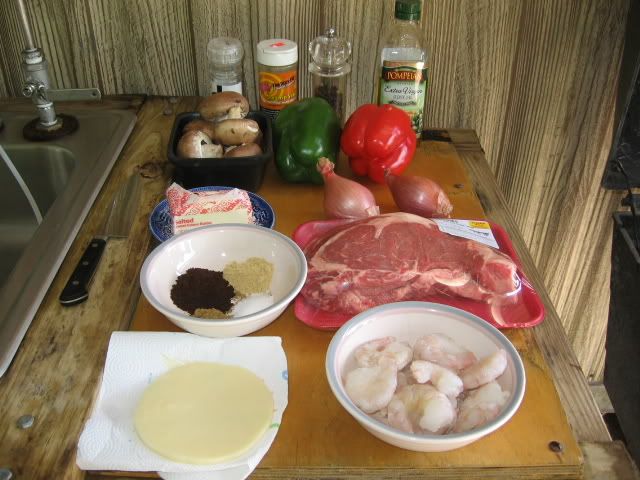 I wanted to do a proper Philly last night as didn't have a lot of time and back at work tonight. Bought a nice fat ribeye and rubed it down well with a mix of ground ginger, cummin, salt and bur ground fresh roasted expresso bean.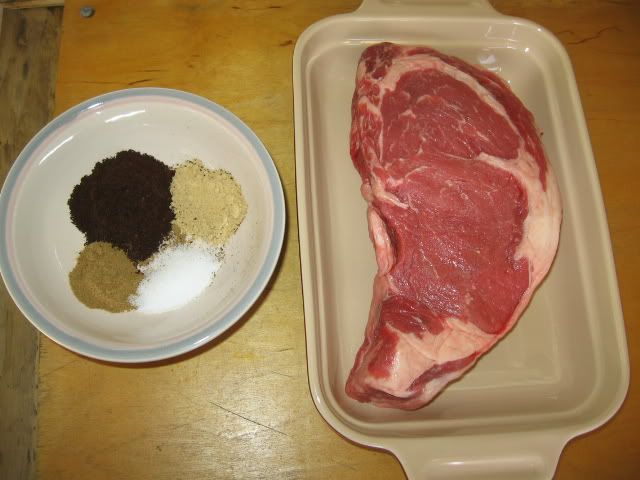 Put it in protective custody while I finished the rest of the cook! :laugh: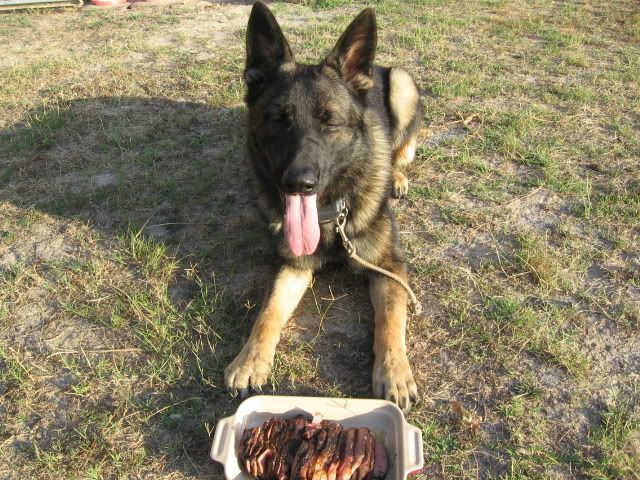 Next up saltaed up the vegs with real butter, alittle EVOO and salt.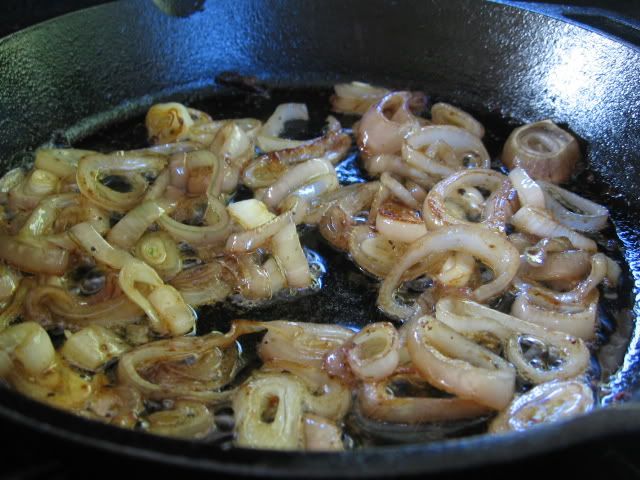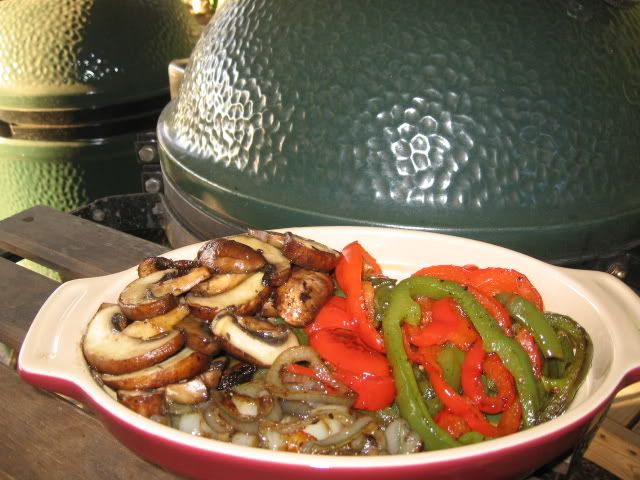 Don't forget the shrimps. Can't have a propper Philly with out shrimps!!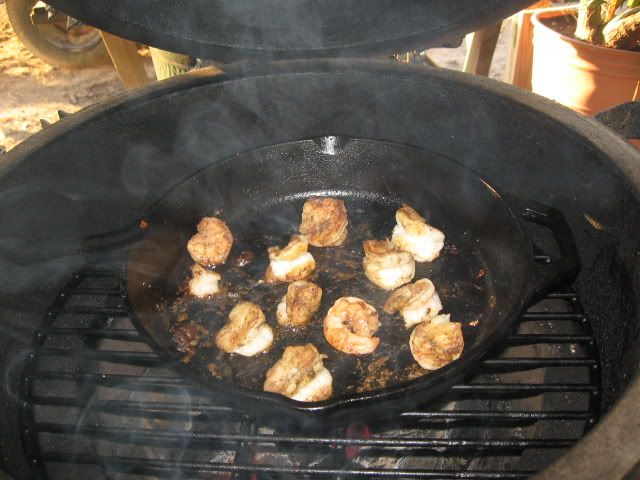 Melted parvalon and a side of Cheetos :pinch: What could be more triditional?!! :laugh: