First of thank you Max for sharing this over on FB. I have been thinking about it ever since you posted it. looked wonderful and it is!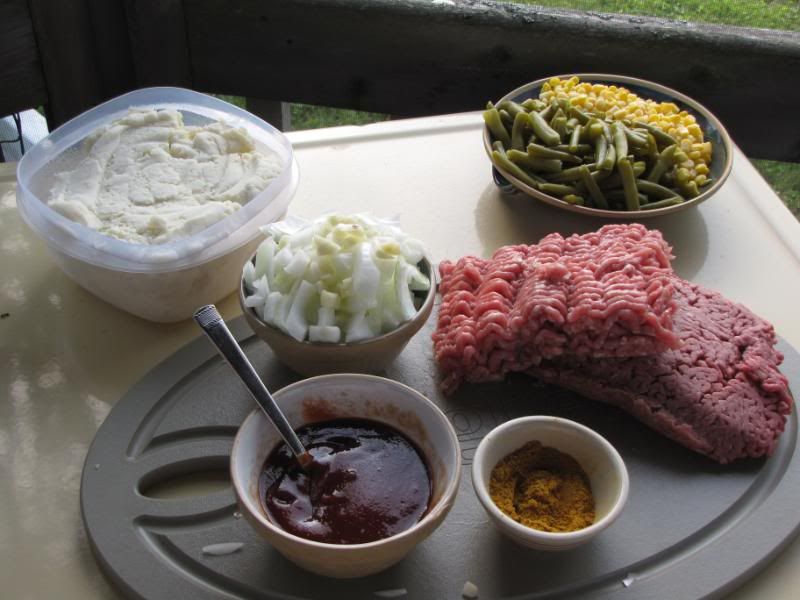 the raws, ground beef and pork, onions, scallions, garlic, corn, green beans, cumin, curry, and glaze of ketchup, balsamic and turbinado sugar and left over mashed potatoes from the other night.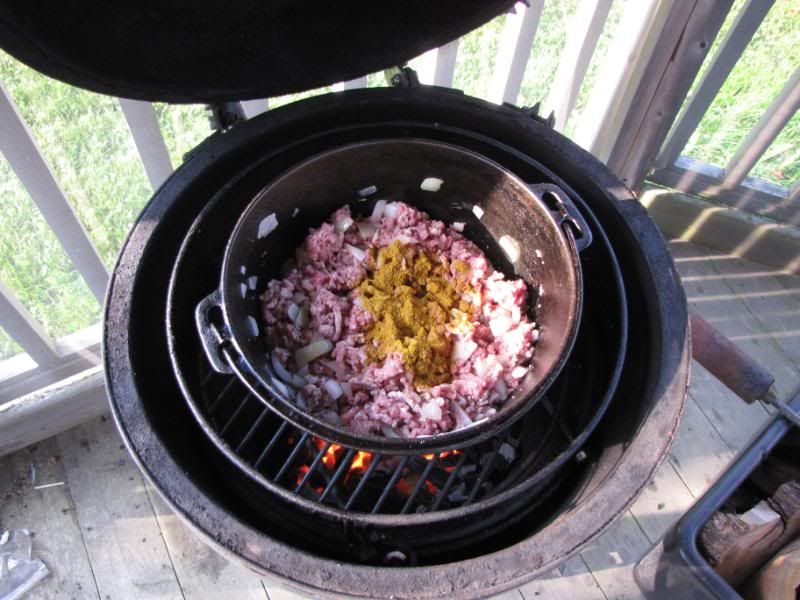 sweat the onions and scallions and garlic, add the pork and beef. stir in seasoning.
add vegis and glaze. Max used peas and carrots, but we have always done corn and beans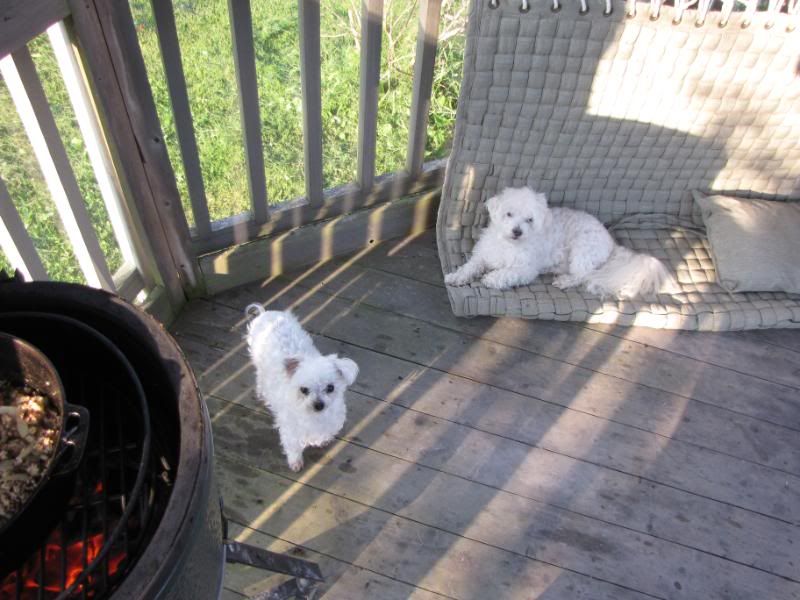 I was watched very carefully to make sure I did not mess it up! the little one is Dixie (the BOSS) and the one on the hammock is Dexter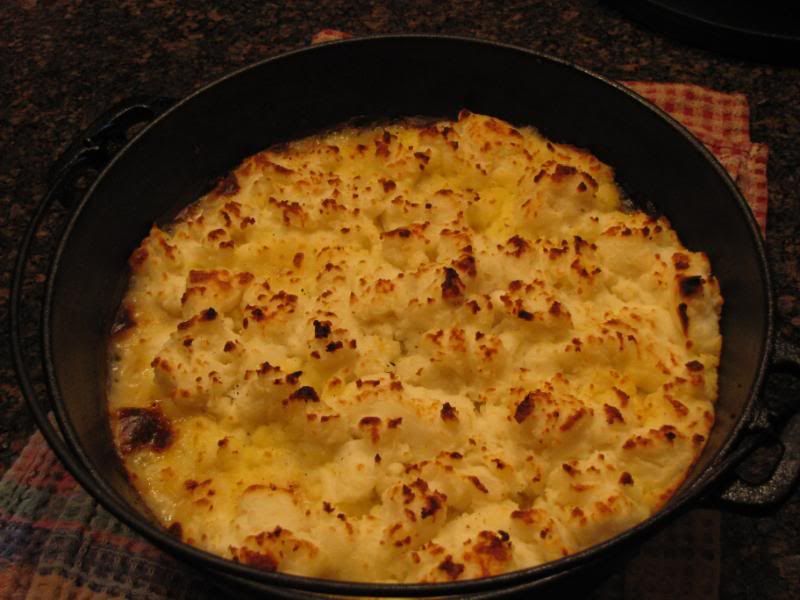 golden brown and toasty!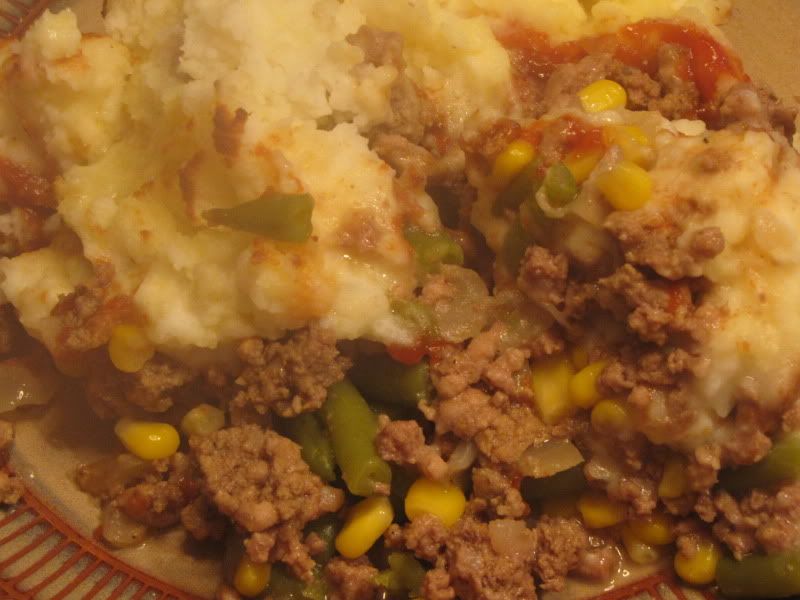 if you are into scoop food this is a must do. thank you Max! also I got batteries for my camera.. can you tell ha ha no cell phone shots