... a fillet and a Koby steak.
Took a handful of lump and filled the mini all the way up top he top of the firebox, fire ring removed. Lit and got the mini to 640° dome in a jiffy. The temperature at the grate was about 850° - 900°.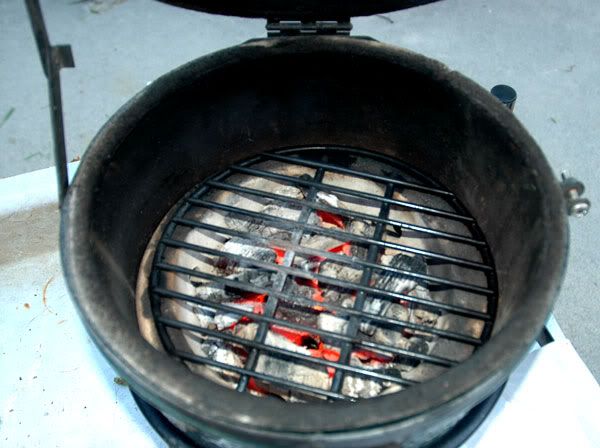 Seasoned the meat with some Dizzy Dust and on the mini.
90 seconds later I turned the meat and began to sear the other side.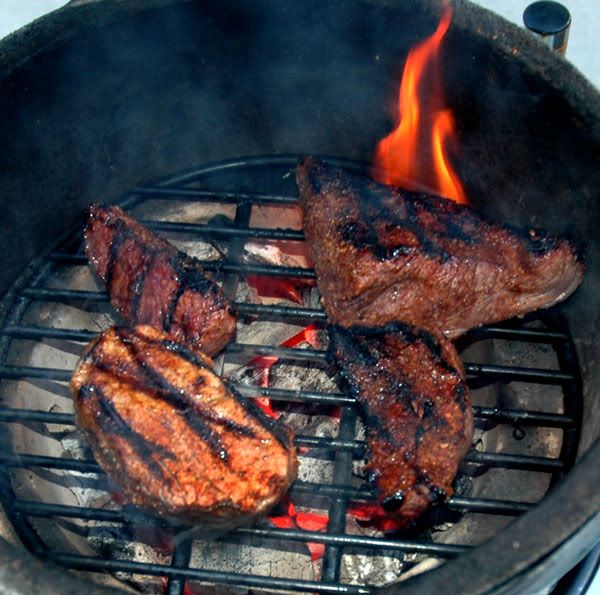 Removed the grid and inserted the fire ring and Tom's Mini Woo, grid and meat.
Closed down the bottom vent, DFMT off all the time and let the meat finish cooking to medium rare.
That solid sear with the dizzy dust was fantastic.
It just doesn't get any better. Easy fast dinner.
GG