We started off our special day with a half-day of fishing. We are enjoying the new boat and Dave landed a salmon that we ate for dinner. We started with my favorite... Grilled romaine on the small, evoo, red onions, red pepper, bacon and a splash of niaggara balsamic. Hands-down always my fav on the egg. The salmon was (like the trout I did a couple weeks ago) stuffed with lemons, butter, minced shallots and capers, and rosemary. This was non-native Atlantic (landlocked) salmon. It was light pink in color; grilled indirect at 350 for about seven minutes a side. Coated it with a light layer of mayo so it didn't stick. We finished with a porterhouse and grilled banana and ice cream for dessert!
Here is us being silly on the boat: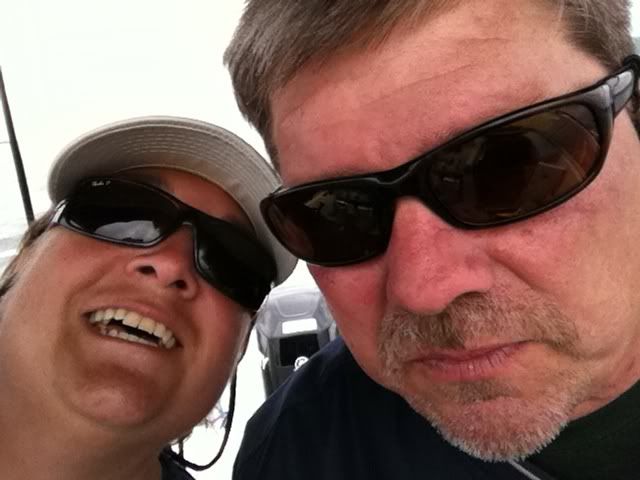 And the salmon that we ate:
The romaine: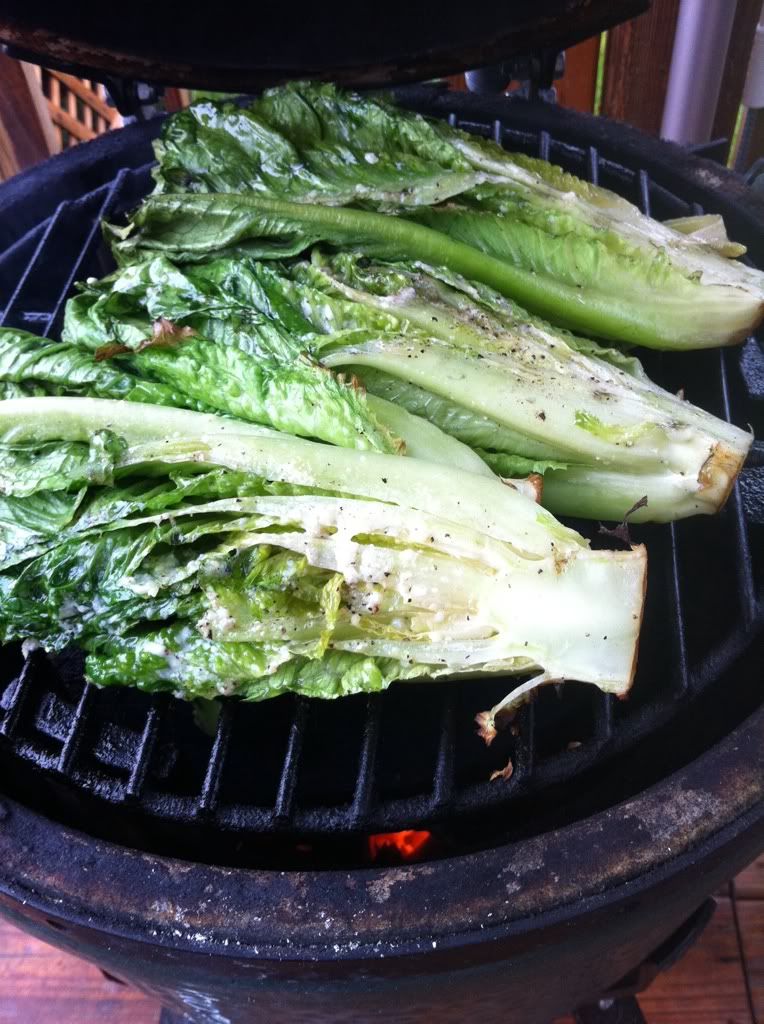 Plated goodness with the toppings: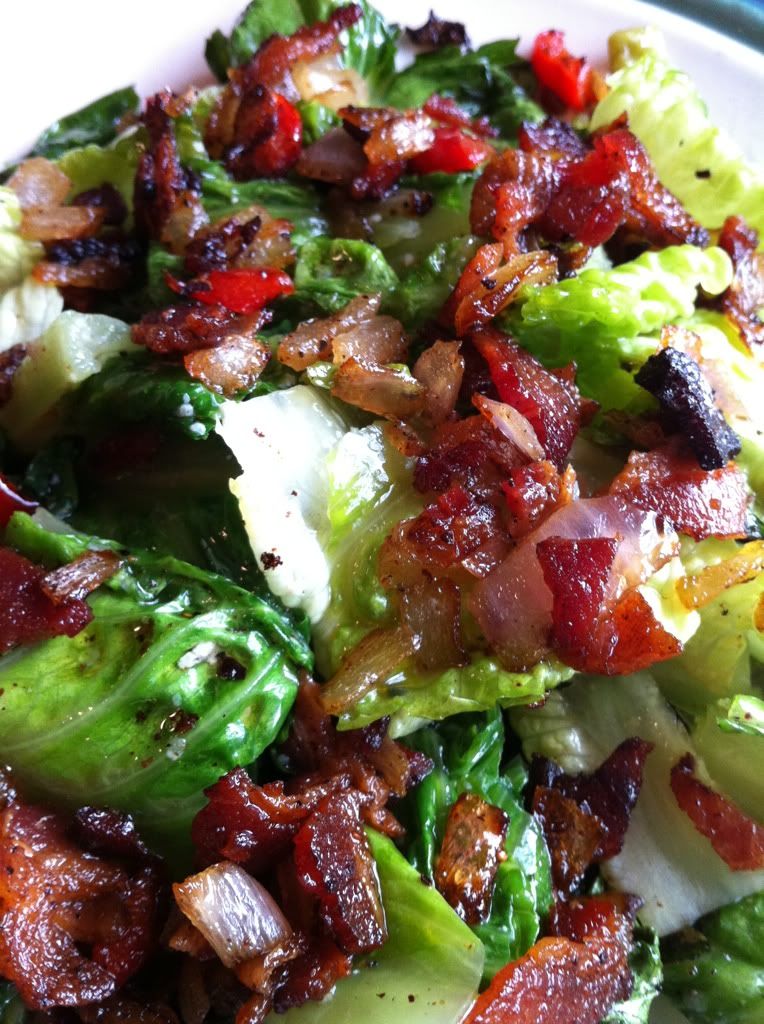 Salmon before cooking: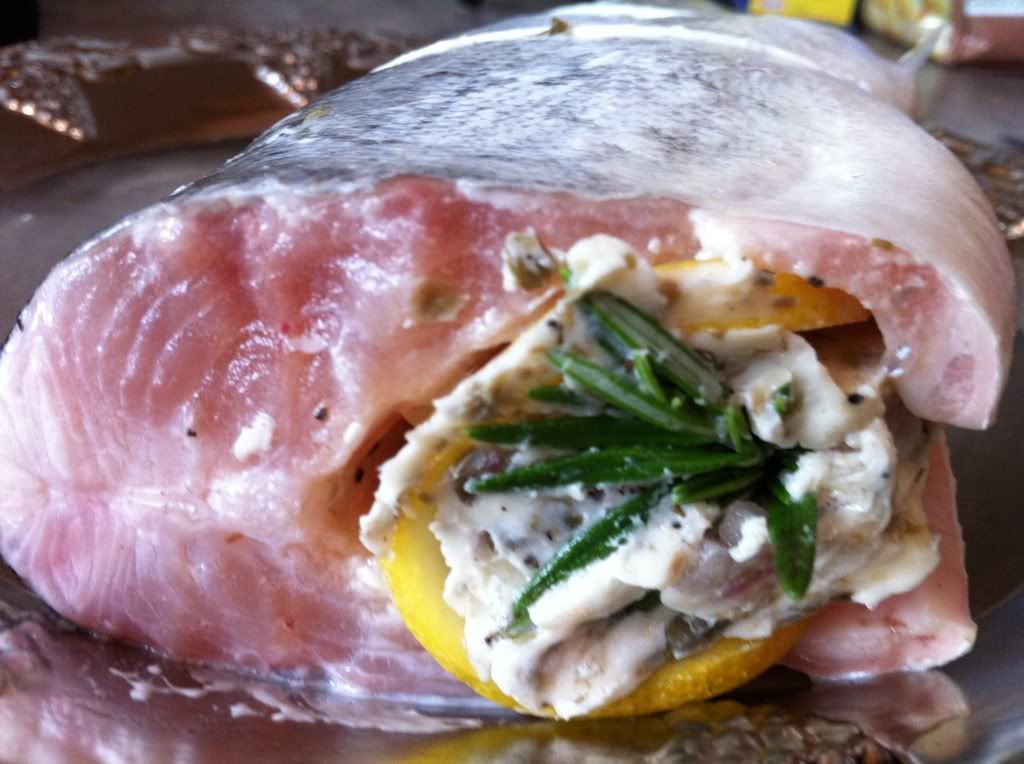 Salmon cooking, the tail hung out a smidge!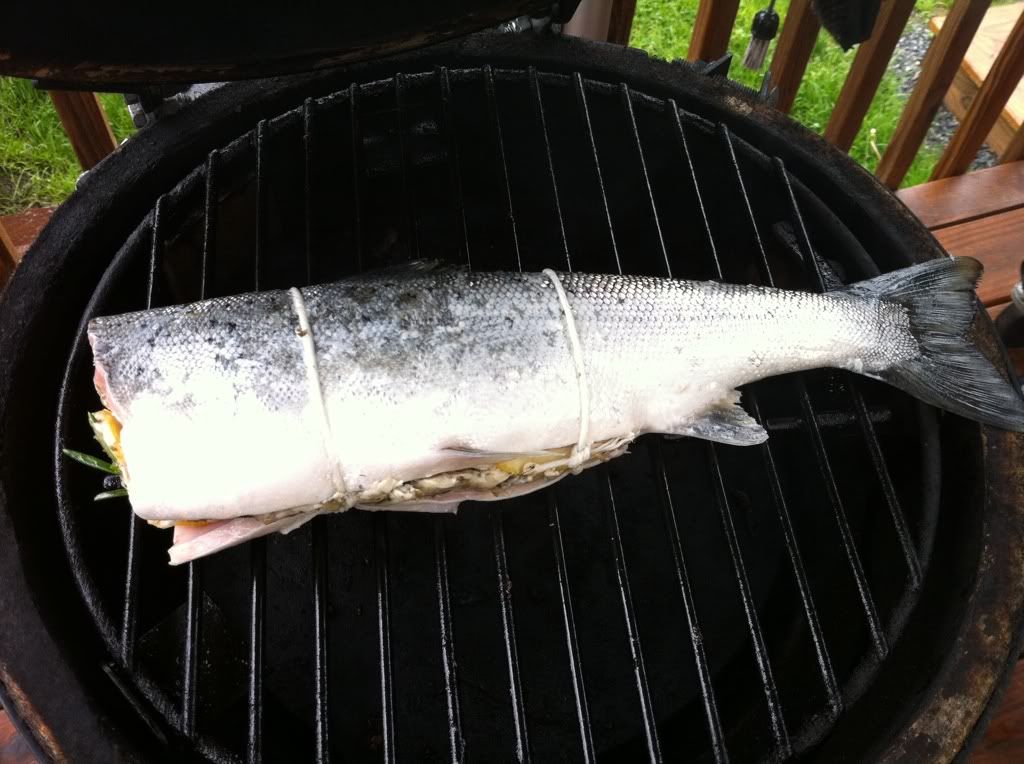 Look how the bone pulled away...
Plated morsels: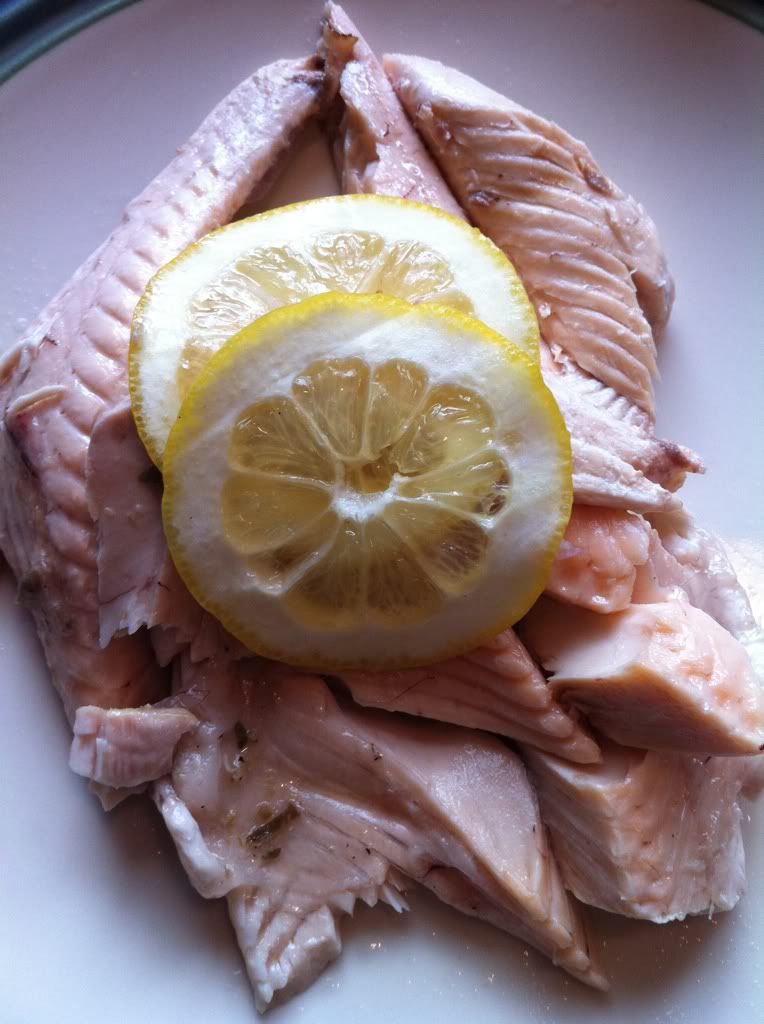 And the beef... That's tuckers little piece on the side :P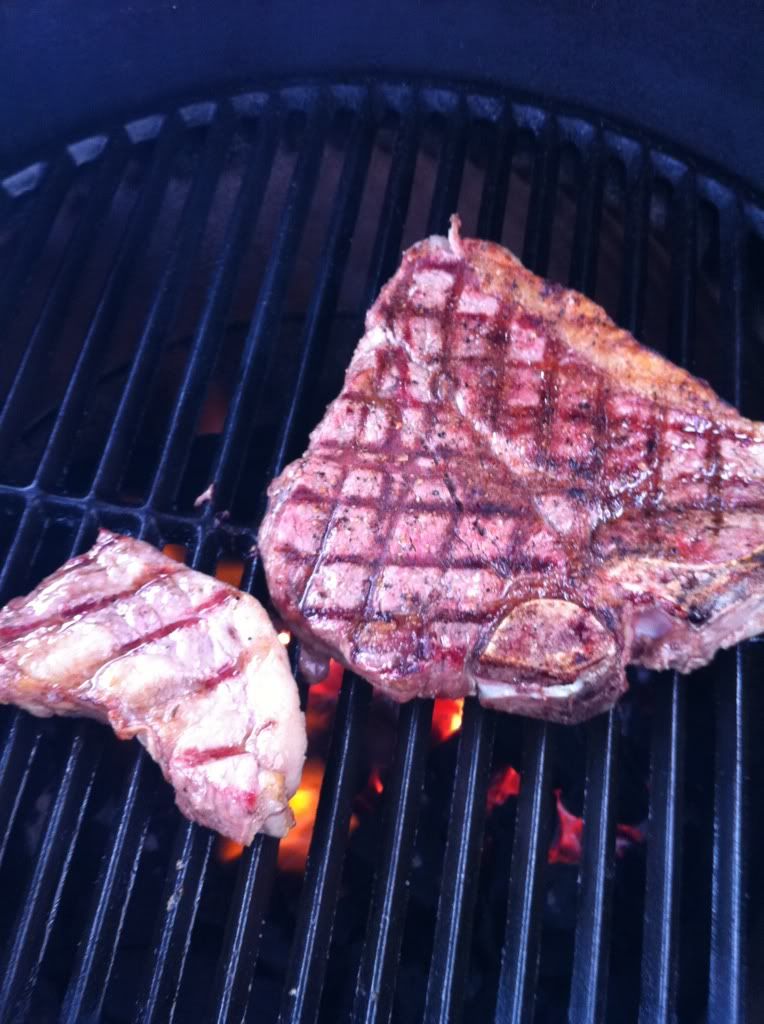 Dave at the helm, heading in... We had a really great day