I found an interesting recipe that I thought I would try for pork butt. It is from the Pioneer Woman's website:
http://thepioneerwoman.com/cooking/2011/03/spicy-dr-pepper-shredded-pork/
I used a 7 lb. butt, an onion, and these 2 ingredients: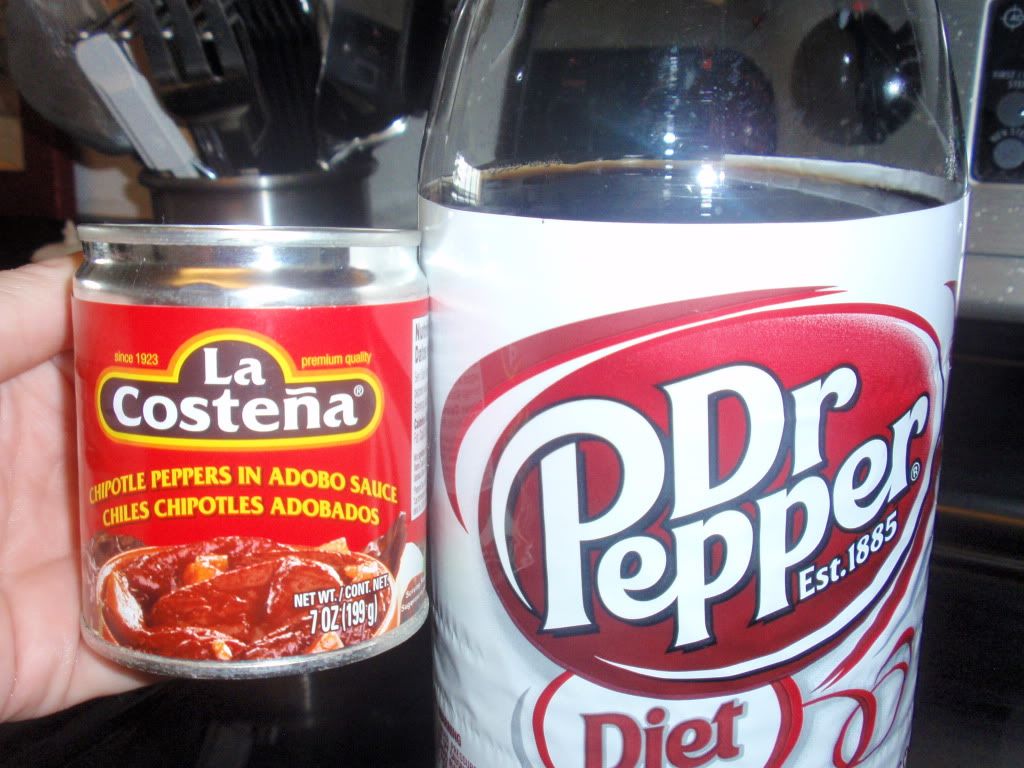 SHH! Don't tell the Pioneer Woman I used D-I-E-T Dr. Pepper. I can't bring myself to buy the full sugar kind. Don't worry, I put some brown sugar in with it anyway!
Actually I used 2 7 oz. cans of the chipotle stuff, it calls for one 11 ounce can - I like spicy so what the heck!
Here it is going on the 300 degree small egg with plenty of Jack Daniel's wood chips for smoke. I rubbed it with DP Raging River. Platesetter legs up, DO sitting on 3 green feet:
Your supposed to flip it over every couple of hours, this is after 4 hours:
Oops, when I flipped it, almost lost a little piece over the edge:
While the pork was on the egg, I decided to make homemade flour tortillas. Most recipes call for lard, and I can't bring myself to buy lard (yep, my 2 things I never buy - full sugar soda and lard).
I used this recipe which uses oil instead:
http://www.cooking-mexican-recipes.com/flour_tortilla_recipe.html
Here are the dough balls after resting 20 minutes, then shaped like this and resting 10 more minutes:
Make a 4 inch flattened disc and start rolling out with rolling pin to 1/8 inch thickness. Have fun with trying to make it round - I gave up on that quickly:
Cook it in a cast iron pan. I used an oval CI, since I couldn't get the tortillas round. Flip it when it starts to brown: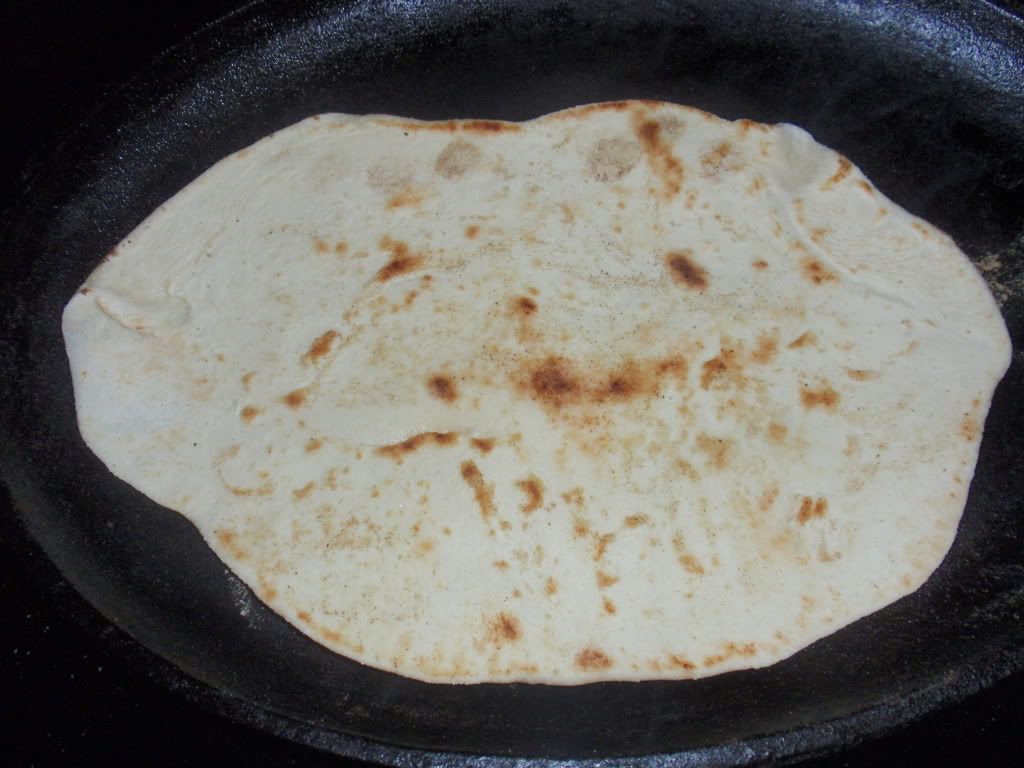 Back to the pork - this is what it looked like after 6 hours, that is the bone that is about to fall right out of it~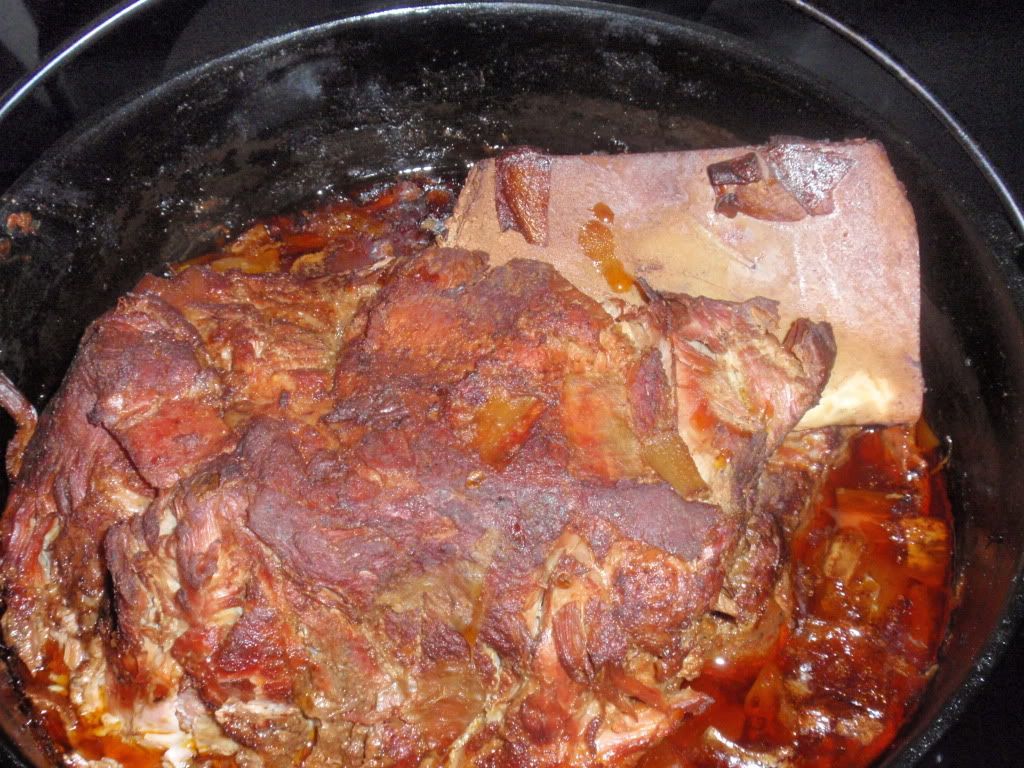 Remove meat and pull - it looks like your regular old pulled pork~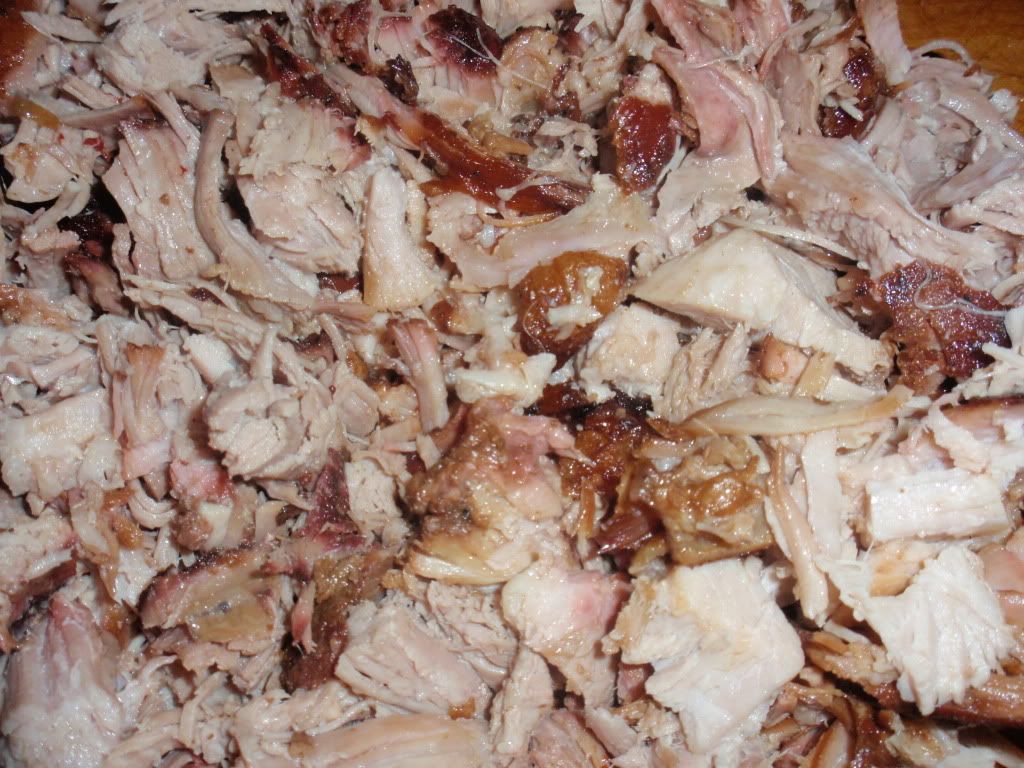 Strain the lefotver juices and discard solids. This stuff is SPICY!!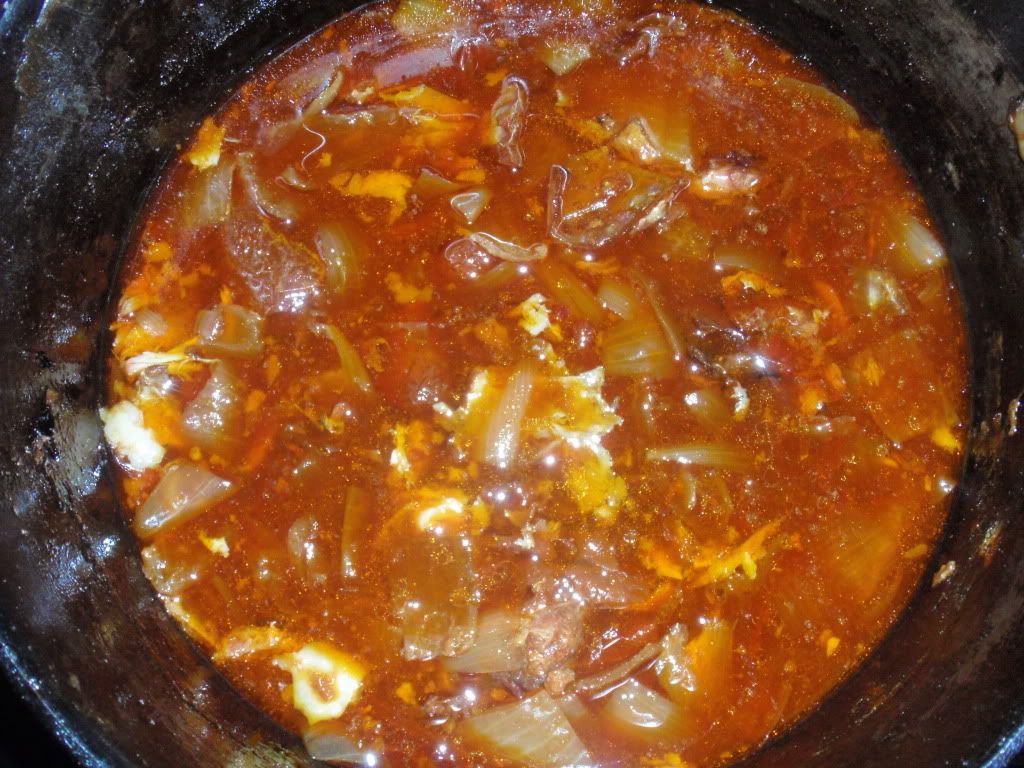 Defat the juice and pour over the meat. Place some meat on a warm flour tortilla: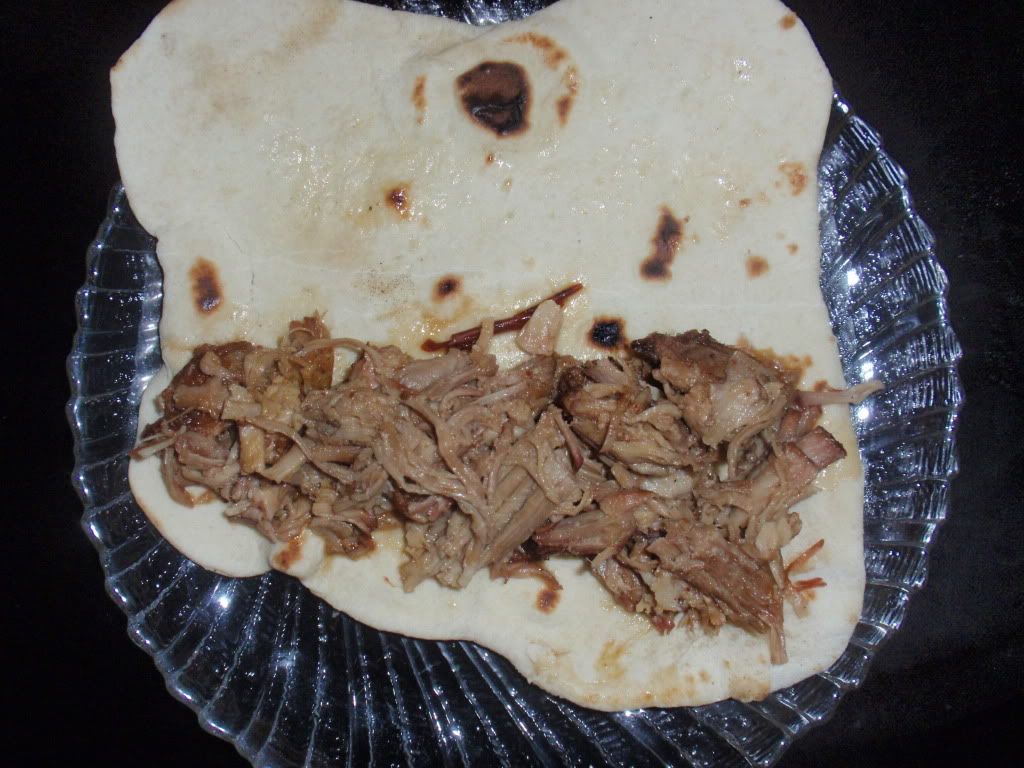 Garnish it with some cheese, chopped tomato and chopped cilantro:
Notice the nice edge on the flour tortilla. I was really impressed with these homemade ones, the texture went really well with the meat.
Overall, a very delicious, spiced up dish.
Thanks for looking.
Happily egging on my original large BGE since 1996... now the owner of 6 eggs. Call me crazy, everyone else does!