A bunch of my friends are on the rotation to bring dinner for my sick friend and her family.
The teenage son really enjoyed the steak I brought last time and the the dad told me he loved the asparagus, so that's what I made for them on the egg.
First on was the asparagus, coated with EVOO, S & P, pretty smokey from the oil- never mind, I tried posting the pic, it was too smokey looking.
Krinkle cut sweet potatoe fries, dipped in some butta and sprinkled with DP Pineapple Head:
\\
Then some marinated boneless chicken thighs: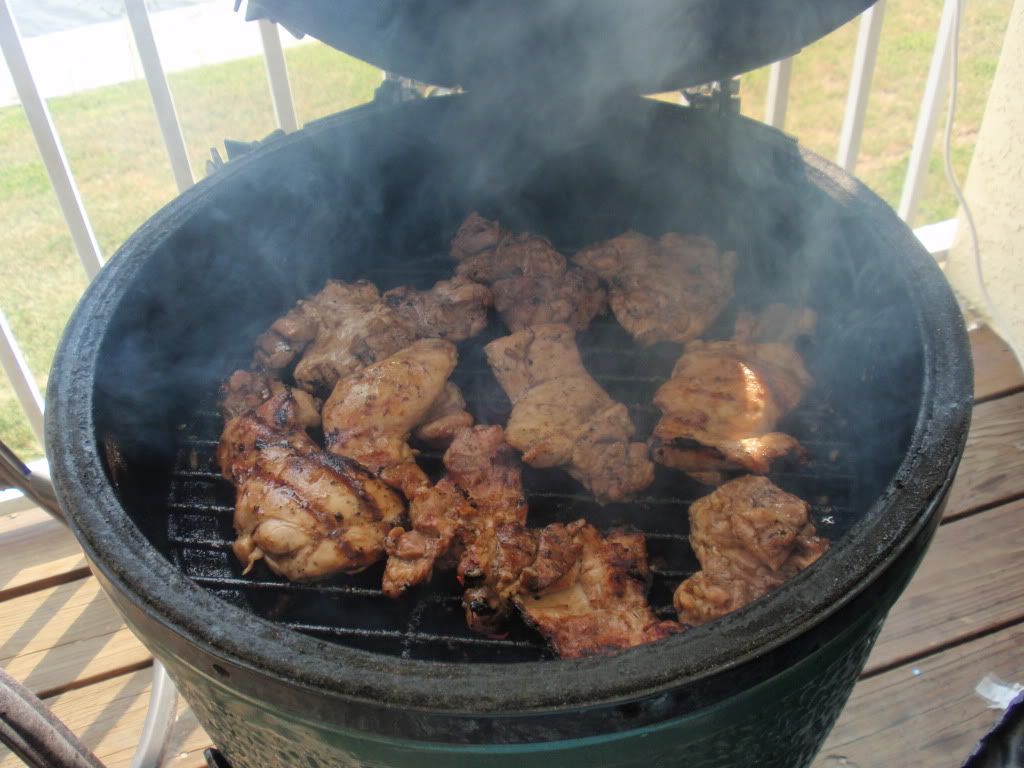 For the steak, 3 1 lb. New York strips, each rubbed with a different rub:
Steak and chicken packed up for the car ride:
Some shaved parmesan cheese on top of the asparagus:
I also brought some roasted garlic and tomato spread from Mainegg's recipe:
And for my friend that is having Chemotherapy, I made a homemade cheddar cheese soup with fresh broccoli. I thought it would be very comforting to her maybe with some saltines. Not a pretty pic, but this stuff is GOOD. Believe it or not, it is actually quite healthy for her, I used skim milk instead of heavy cream and half and half.
My car smelled awesome on the drive over and back!
Thanks for lookin.