Saturday morning I took my friend Ron to Steph's (Big Brother Smoke) so he could get some Spice. Steph makes some wonderful Spices and sells some other great brands as well.
http://www.simplymarvelousbbq.com/store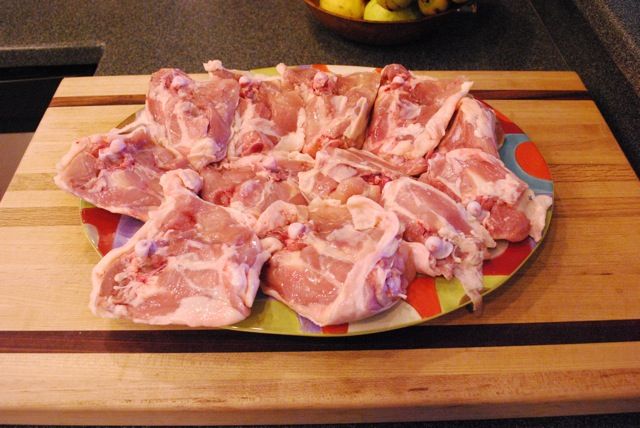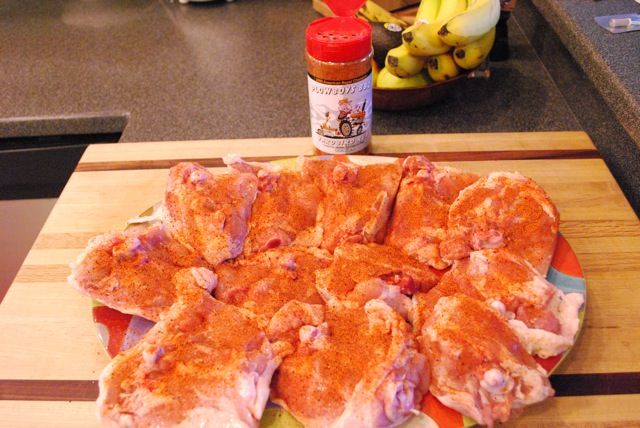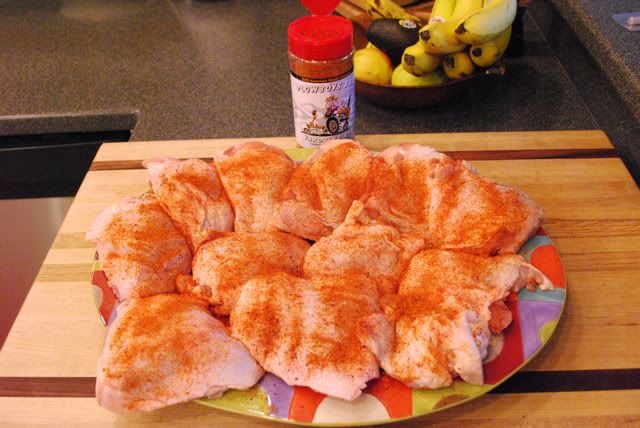 Rubbed them with Plowboys Yardbird Rub that I bought at Steph's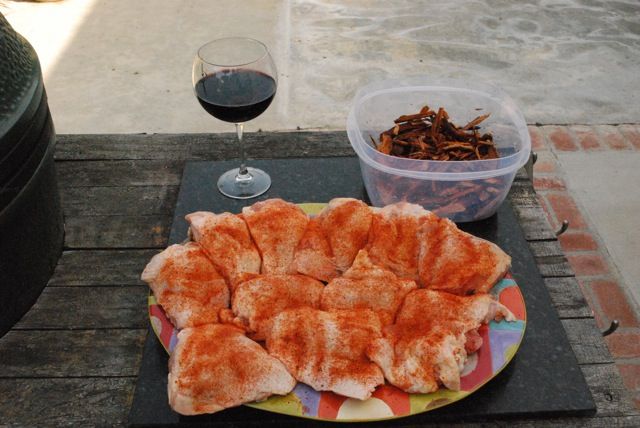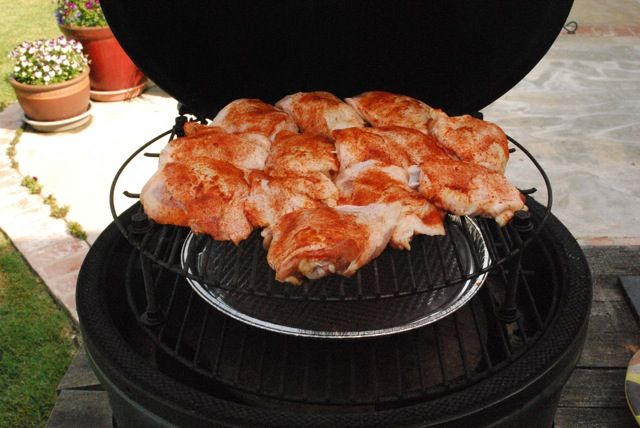 Soaked some cherry wood chips for 2-hrs. for smoke Egg @ 275* on a raised grid indirect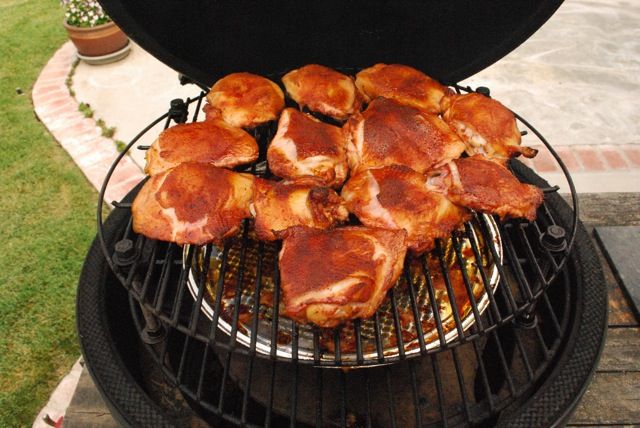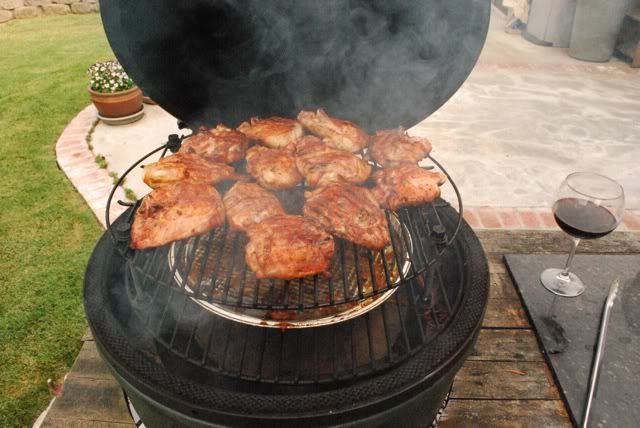 After 1-hr. I put them on there backs for another hr. or until they reached 170* internal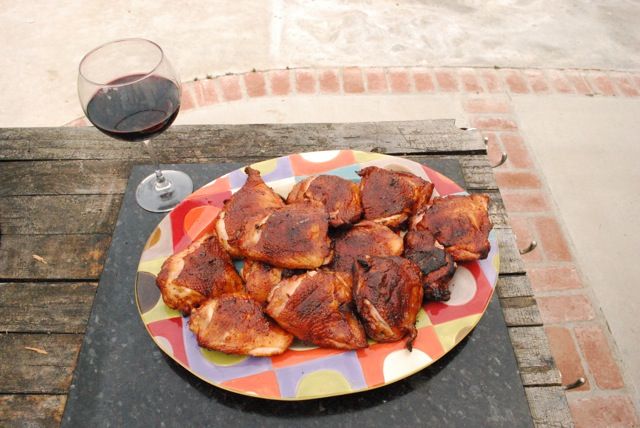 Pulled @ 170* internal 1-hr. 45-min.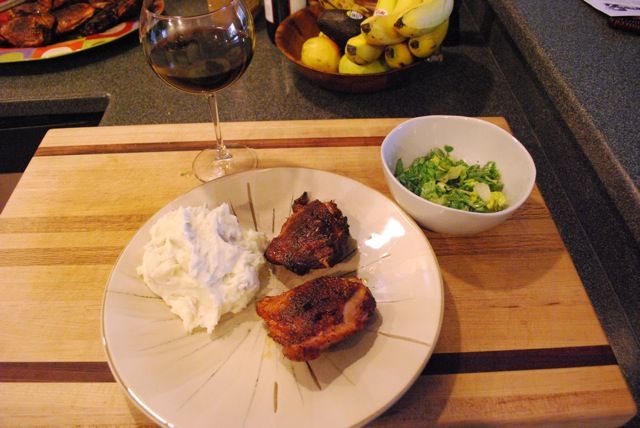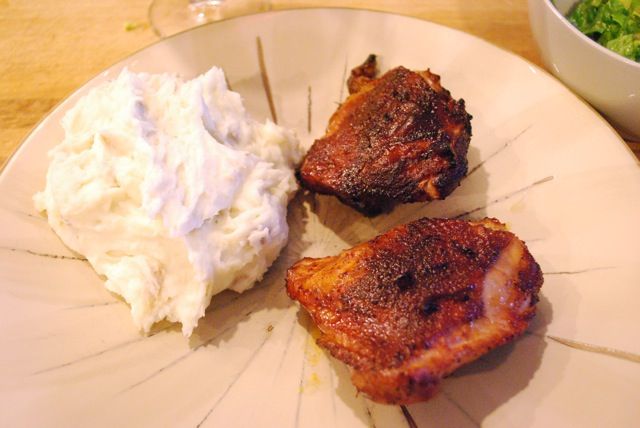 Served with roasted garlic mashed potatoes and green salad. The Plowboys Rub added a wonderful flavor and the cherry wood smoke was just right.
Thanks for looking
Ross