I think this year was our biggest spread, and only one minor issue. The lamb went on late because i forgot to use foil on the platesetter, and it took a while to burn off the ham's sugary drippings. Other than that, pretty flawless, for once :laugh:
some older photos here, but most are from yesterday or from preppping this week.
beautiful day for a feast. it eventually hit 81 here north of boston. this was 10 am or so
a few apps were home made gravlax...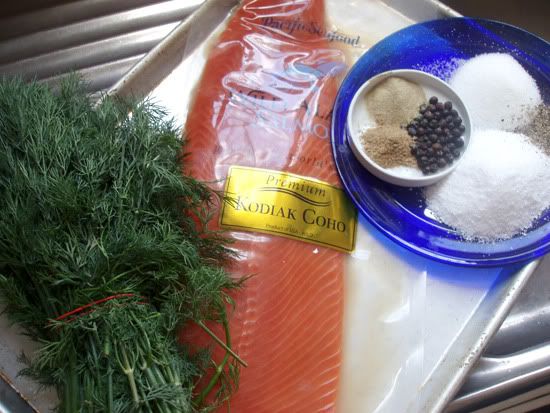 i thought i was pretty clever coming up with using the foodsaver to do the cure. made it much easier, zero-mess. i'll do this again. rubbed the cure on the skin, laid it skin down on a bed of dill in the bag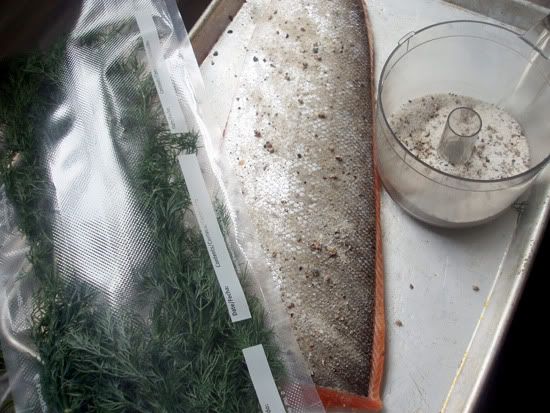 then more cure/dill, and sealed it tight (foodsaver vacuum sealer)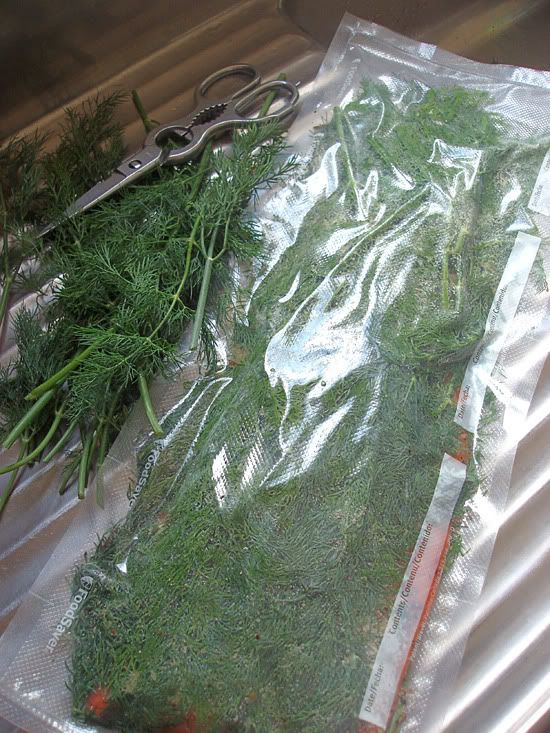 not too bad slicing... :ermm:
on the table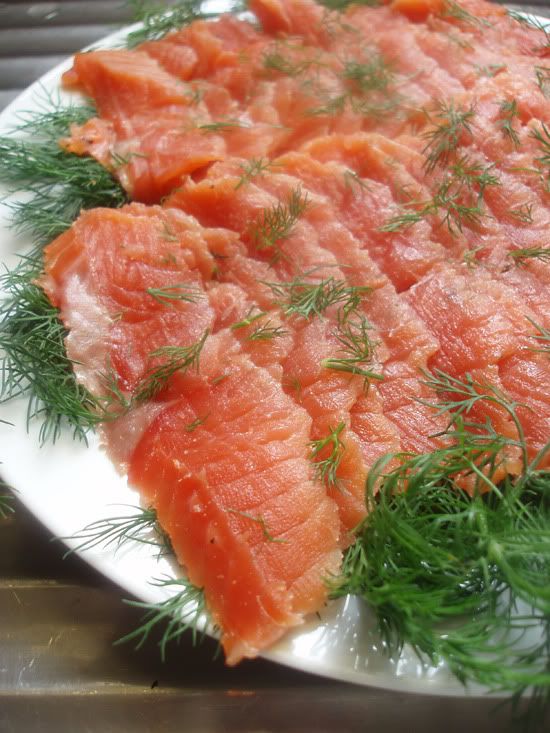 made some chicken liver mousse
the big one was on the table, the rest are for us and or given away as Easter 'door prizes' (along with pancetta, bacon, and duck prosciutto)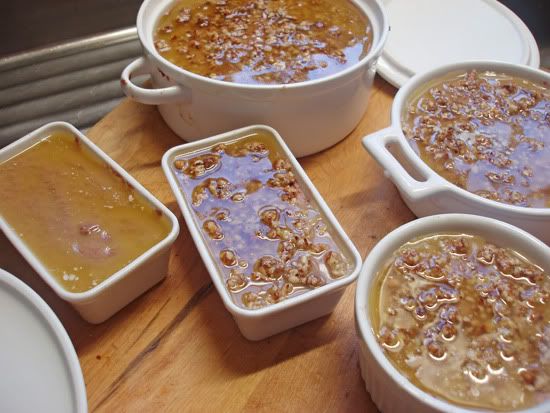 some pancetta and bacon 'door-prizes'
pancetta, dried three weeks: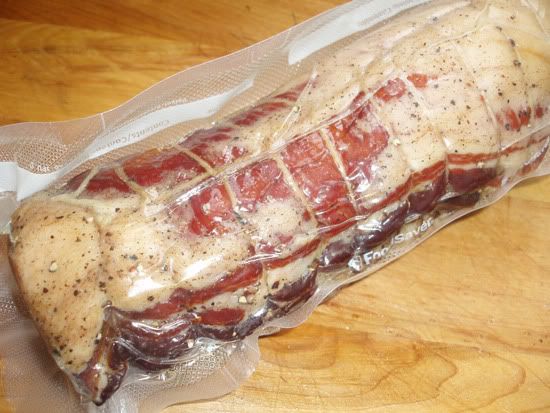 sliced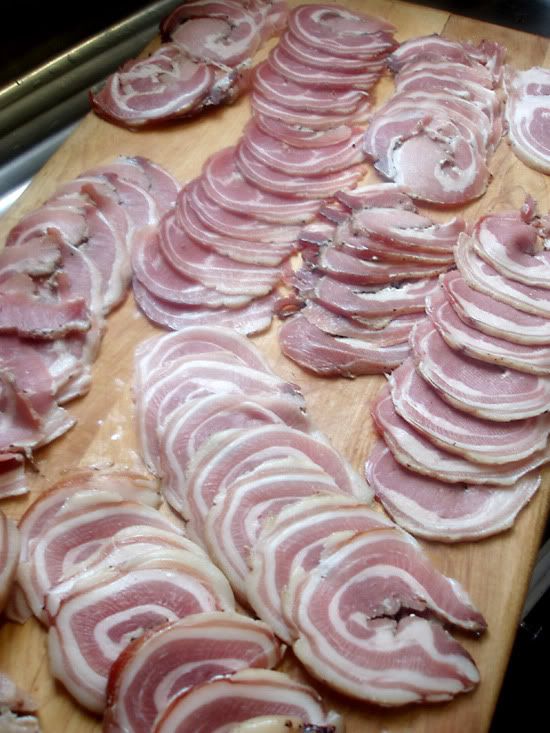 used the ends for a couple quiches my wife made
bacon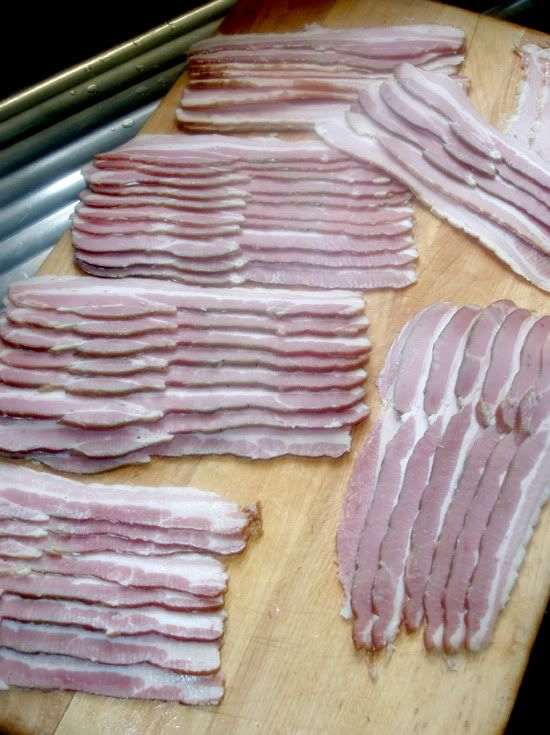 another app... i showed some pics of this a month or so ago when i mad it. it's lamb ham served with a sauce of good dijon mixed with equal amounts heavy cream.
here are the pics from before...
cure, including lavender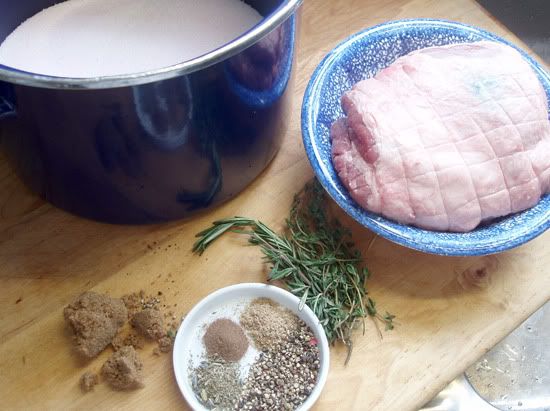 hot smoking (at left) with applwood, lilac)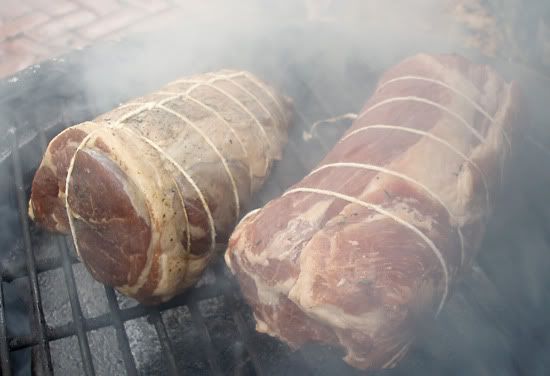 smoked (the lamb ham in front)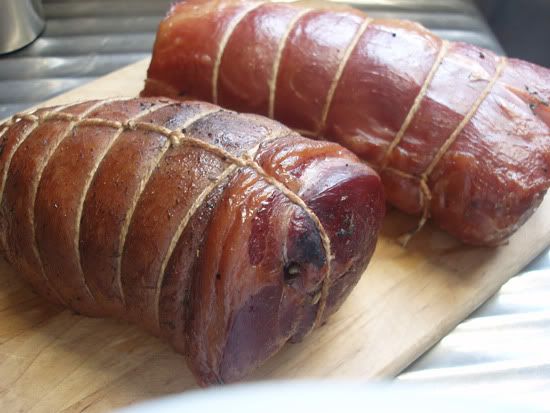 it was fan-frigging-tastic
another app of duck prosciutto wrapped around mango. two types, regular salt-curd duck, and the other cured with salt/juniper/rosemary/pepper. the herbal cure a bit too subtle. next time i will jack it thru the roof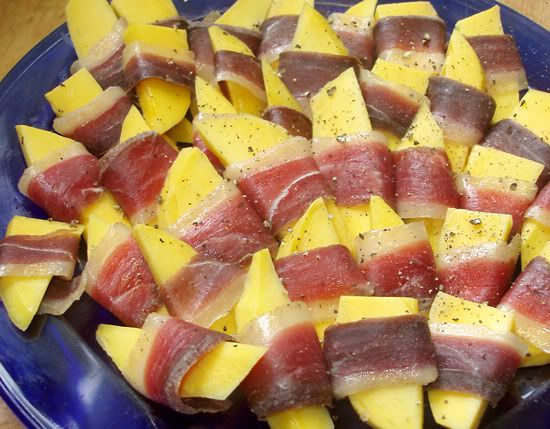 home-cured 20 pound ham, this is it hot smoking a few weeks ago
yesterday, i scored it before going on for the cook
about four hours along at 250 with some additional smoke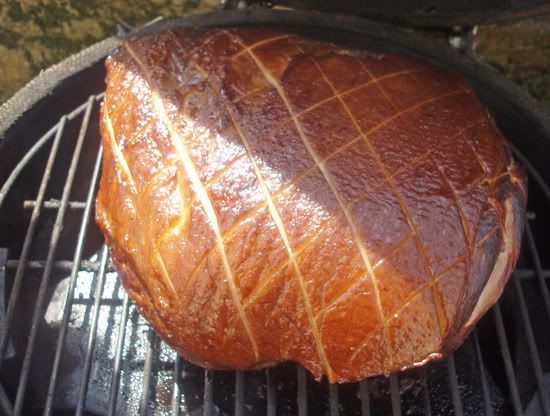 with mustard, brown sugar, and crushed ginger snaps, sprinkled with bourbon (Alton Brown's Recipe)
sliced pre-devouring
also did a leg of lamb.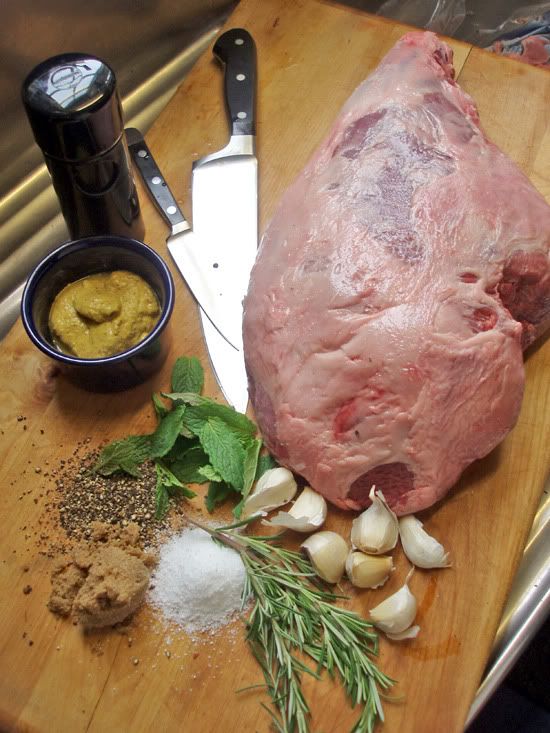 rubbed in good ground dark mustard, many many mint leaves,, some rosemary, salt, pepper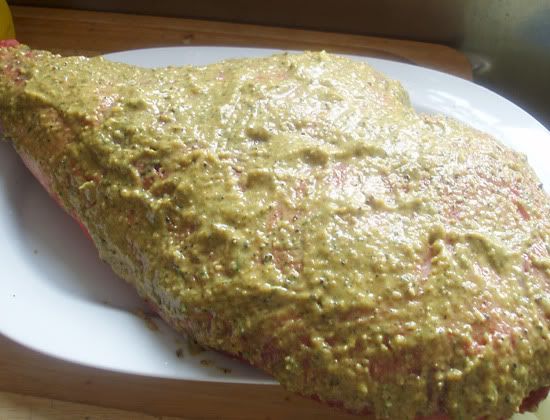 roasted at 400+ for a little under an hour, served rare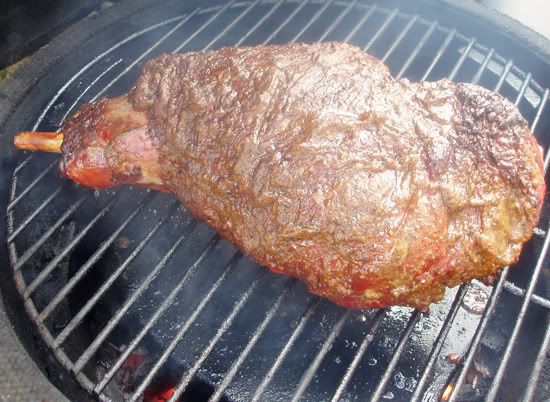 desserts...
bacon brittle
damn good, though i could use more bacon next time. greased the pan with bacon fat and butter :laugh:
home made bacon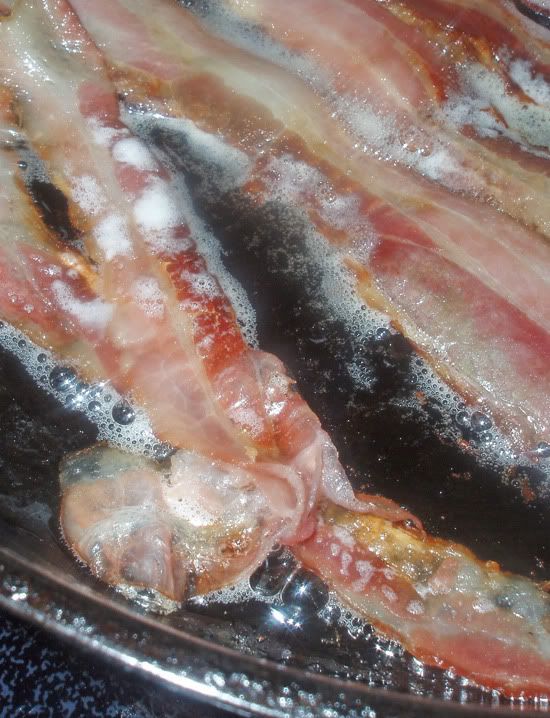 took the sugar to 305, with bacon, red pepper flakes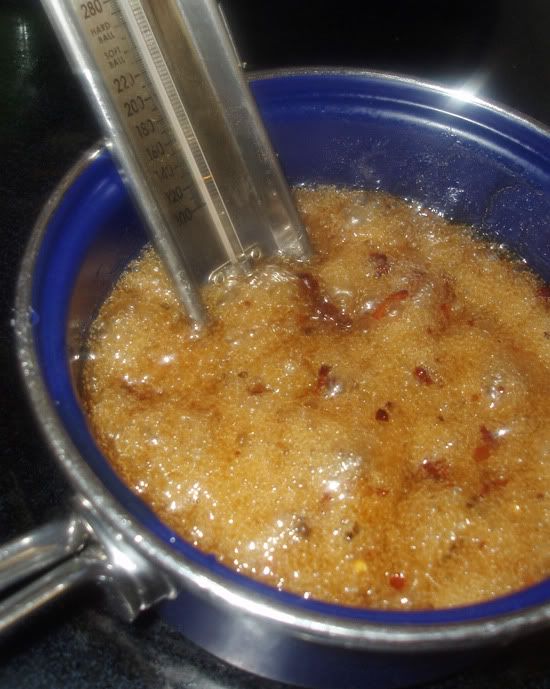 cooling
and a ridiculously fantastic pavlova made by essexco's wife. i'm out of my head over this dessert. it's crazy good
essexco himself did a chocolate torte that was amazing. eggs, dark chocolate, and butter. that's it, three ingredients. no pic.... (sorry essexco)
that's it for the pics... we had some home made pickled beets (purple, gold, zebra), which amazed me with literally universal raves. my picky brother, every adult, little kids... everyone took some and enjoyed them. i was thinking it would be my wife and i eating them alone. they were home made. no pics... had some thin sliced onions in them too.
cheeses, asparagus with duck prosciutto, the quiches, fruit salads. a ton of food. many folks brought desserts, in recognition of the fact that we forgot desserts one year entirely :laugh:
this was all mostly done by my wife and i last week, along with repainting the living room, and painting/papering the entry/stair-hall ceiling and walls, as well as building a bookshelf for my books
we're wiped out :S
thanks for looking
hope you had a great weekend