My dealer Jim Prescott's Barbecue Shop, located in Sterling, IL had their very first BGE demo today from 11-1. Just received my KA mixer the other day and what better way to break it in than run a couple batches of the Zipster's Numero Uno...
http://s330.photobucket.com/albums/l406/schwansonlip/Pizza/?action=view
¤t=229404c7.pbw
Smoked 2 Bob Evans Italian Sausage Fatties sans rub the night before with one chunk of pecan. Made up a simple sauce of crushed tomatoes, butter, EVOO, garlic, onion, S & P, sugar, and Aleppo.
Did 4 Zas today for the masses. First was pepperoni, sliced mozz, rosemary, aleppo, parmesan
Next up was sausage, sliced mozz, thyme, red onion, orange bell pepper, aleppo, parmesan
I had the sweet spot next to the Coozies and free beer :woohoo:
Then I just decided to throw everything I had on the next two pies (these two pics are of the same pie)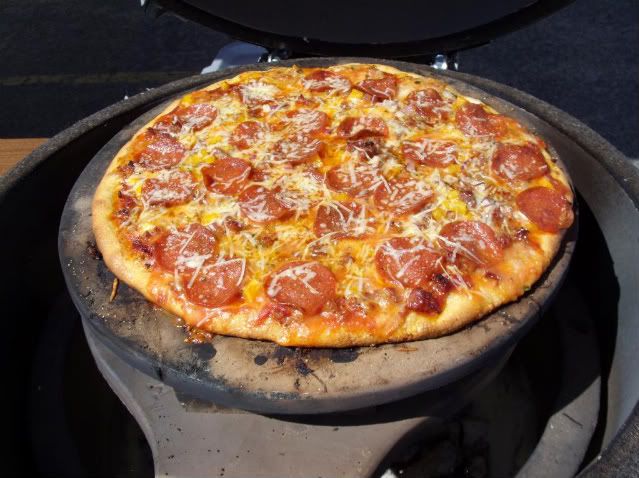 Zip, its like feedin' ice cream to my 3 yr old Mase
And to top it off, I go to buy a new Tel-Tru and Jim gives it to me for comin' out.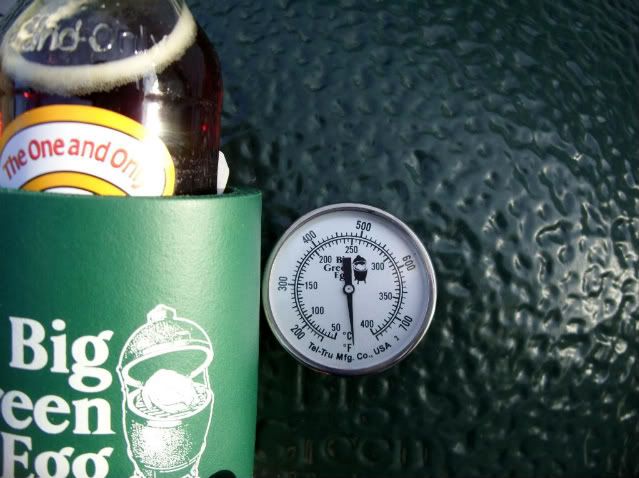 What a beautiful day
One load of lump and I might of touched the vent a couple of times and pegged 500.
I know Zippy's recipe singlehandedly sold 2 out of the 8 eggs today. Thanks mang